A video showing a mother bear pulling her cub off a busy British Columbia highway has warmed the hearts of people around the world–even the professional tornado chaser who filmed it.
"That is the coolest thing I have ever seen," Ricky Forbes shouted as he captured the scene in Kootenay National Park on May 17.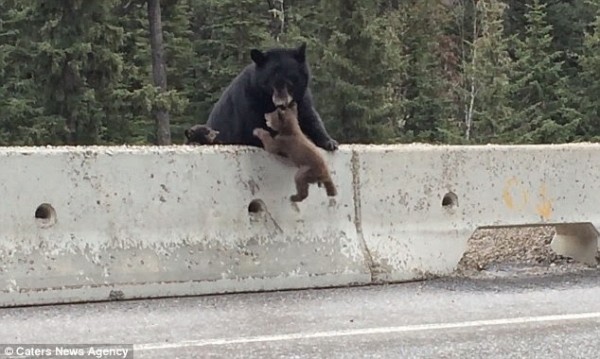 Since posting it on YouTube, Forbes' video has appeared on the New York Post, Daily Mail, and several other websites.
"It was pretty breathtaking, it was hard not to say something," said Forbes, explaining how he came to film the video.
"You usually don't see something like that, so we got the camera ready just in case something happened," he said.
Forbes and his friends were headed from Canmore to Radium Hot Springs for the long weekend. Halfway between Banff and Radium on Highway 97, they saw a makeshift sign that said bears often appeared on the road.
They set up on the other side of the highway, and within two minutes, they saw a baby jump over the curb. It was only moments later that the mama bear grabbed her cub and pulled it back over the barrier to safety, all while one of its siblings looked on.
"We were just planning on having some fun for the weekend," said Forbes. "But that was definitely the high point."