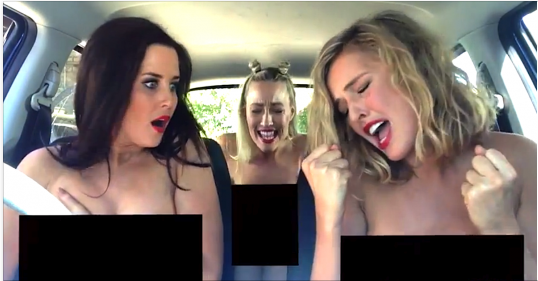 Prepare to be amazed, because this video is about to go viral in a big, big way.
Australian female comedy trio "SketchShe" is back, and better than ever. They decided to treat viewers to an epic lip-sync car ride through the ages, featuring hit songs from each decade — starting with "Boogie Woogie Bugle Boy" in the 50s, and ending with a scandalous take on Miley Cyrus' "Wrecking Ball."
The costumes, the detail… I can't imagine how long this took to practice and prepare!
Though this video is brand new on YouTube, I have no doubt it will be seen by millions soon enough! It doesn't hurt that these women are drop-dead gorgeous, but they're also confident, bold and hilarious to boot.
Comprised of Shae-Lee, Lana and Madison, SketchShe is known for their "cheeky and brazen mixed bag of sketches and characters to tickle your funny bone."
These girls are seriously amazing at what they do, and they deserve all the recognition they can get. So, please SHARE this video with your friends on Facebook!