Who says that you need to own a McMansion to lead a happy, fulfilling life? To me, the American dream is less about "having it all" and more about achieving happiness, and happiness means a lot different things to different people. For some, it may be a sprawling country estate, while for others, it's a true rural, tiny "home on the range." As for this incredible family of four, they've certainly figured out that you don't need a ton of space or a ton of stuff to have the American dream home.
Interior designer Jessica Helgerson and her husband, architect Yianni Doulis, live in a one-bedroom, one-bathroom, 540-square-foot home on Sauvie Island, OR with their two children. It may not sound like a lot of space for that many people, but they make it work.
"We fell in love with the area after our first hike, but it took a while before we found our home," Jessica said to Houzz. "We saw so much potential in this house despite finding it in a completely run-down state. Its size is definitely out of the ordinary for this area, but since we have to scale things down, we've all become more disciplined when it comes to what we consume and bring into the house."
It's certainly far from run-down now, and the interior looks like something out of Better Homes and Gardens. In fact, it's been owned and rented by a variety of different people, including a shipyard worker, an auto mechanic, and another single family. At one point, their home even served as a goose-checking station for local hunters! Best of all, the roof has been planted with moss and ferns from the surrounding Columbia River, which helps keeps the house efficiently insulated.
————————————————————-
The exterior of this family's one-story home is beautiful and contemporary.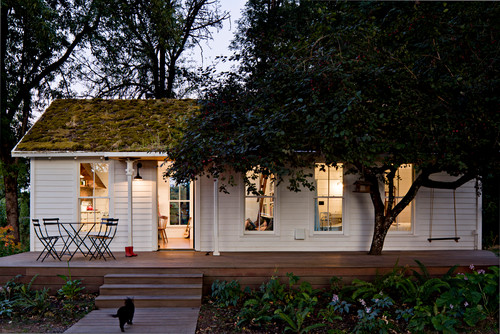 —————————————————————-
The inside has a cozy, Scandinavian feel with its wide-planked wood floors and minimalist decor. It doesn't hurt to have an interior designer in the family!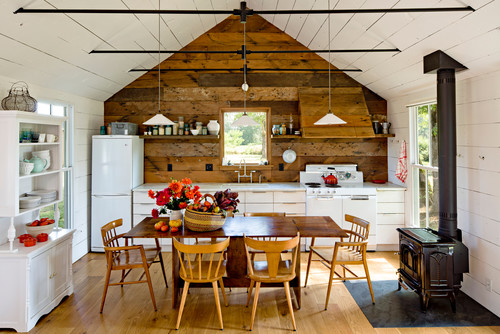 —————————————————————-
There's even a massive, built-in bookshelf in the kitchen/great room, which makes great use of the house's limited space.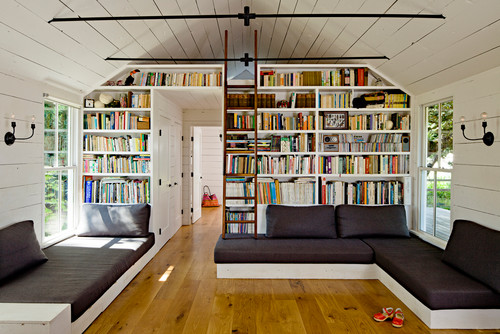 —————————————————————-
The children sleep in bunk beds…and what's upstairs?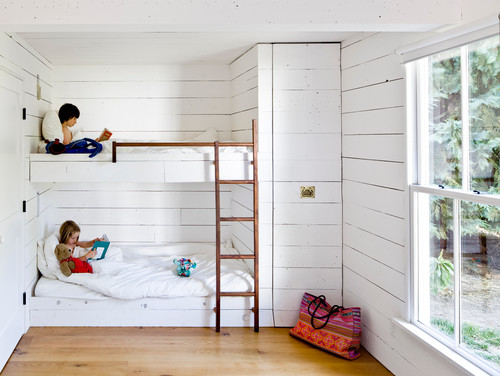 ————————————————————–
Mom and Dad sleep upstairs in the loft!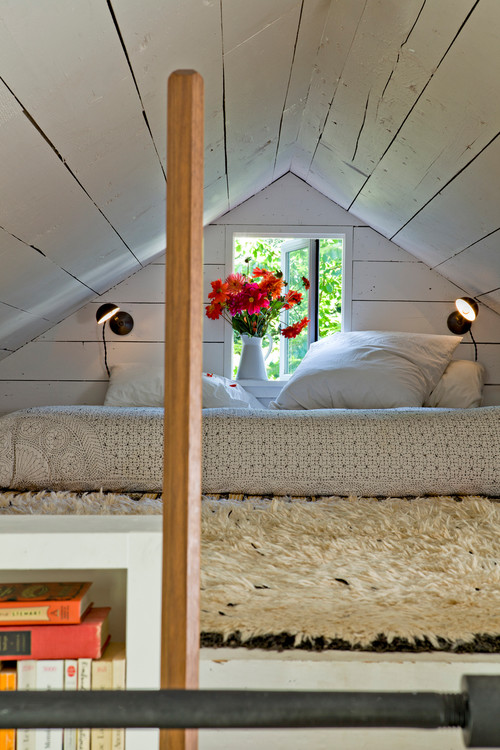 ————————————————————
Even though the square footage is relatively small for four people, the house feels open and bright.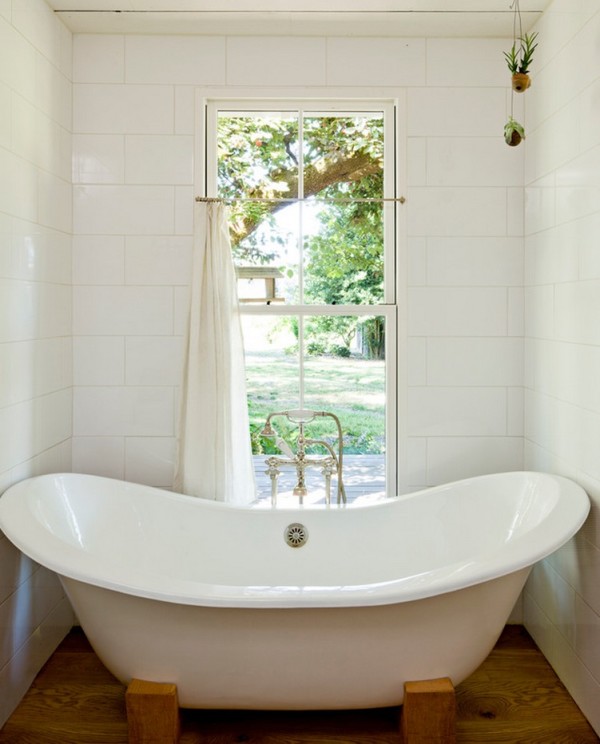 ————————————————————–
"It's not a perfect way to live," Jessica said. "The toilet gets runny from working hard, and we know that the clock is ticking when it comes to our kids sharing a bedroom. But, despite all of this, we get along pretty well for living in such a small space."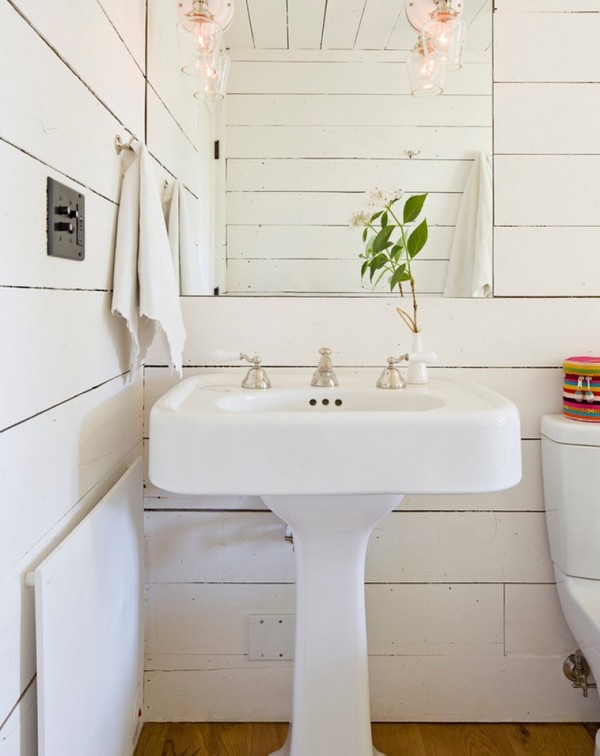 —————————————————————
The family recently hosted a birthday party for their son and, because they need all the storage space they have, Mom and Dad asked their guests to skip the presents. What did they get instead?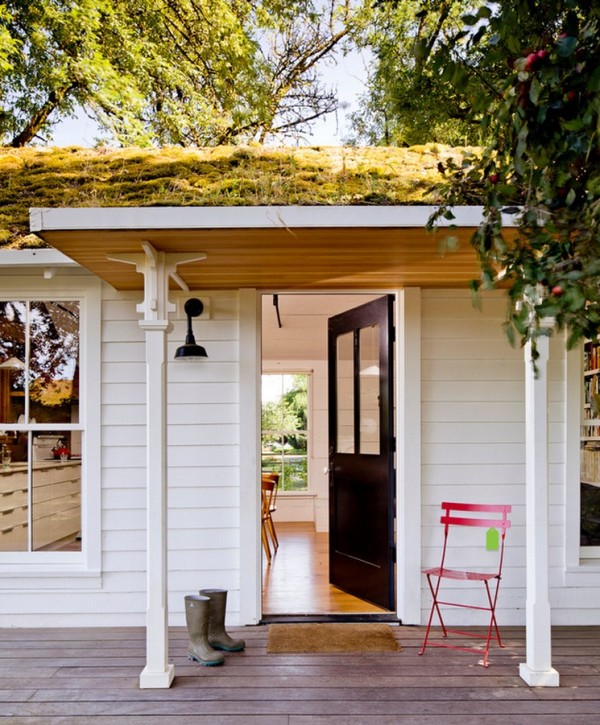 ————————————————————–
"We got him a lovely bow and arrow, which is what he had wanted, so he wasn't deprived," Jessica said. "One friend cheated and brought him a little box of Mexican jumping beans."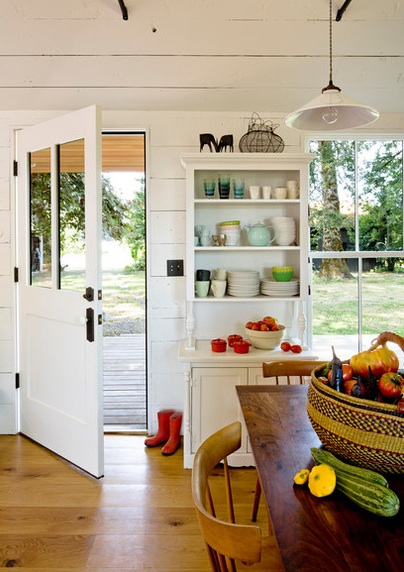 ————————————————————–
"I'm not about to preach to somebody else when it comes to how to live their lives. But I think most of my clients know that my colleagues and I are pretty thoughtful about what we do. We want each and every one of our remodels to be our last [for that home]."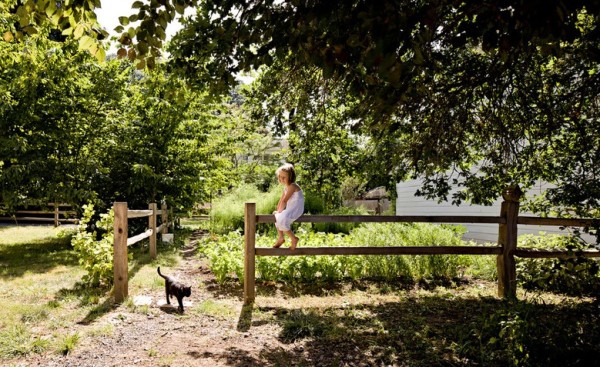 ————————————————————-