One year ago, master architect and designer Peter Matheson spent time helping out at homeless shelters during the winter.
He helped design versatile housing units for the shelters, but came to realize he was in no position to tell others how to live, if he himself had never experienced tiny home living.
So he set out to build his own tiny house on wheels — and, just one year later, ended up with the most interesting design.
Like this blogger who transformed a trailer into her home, Peter repurposed and customized many materials. But unlike the blogger, he kept the design simple and extremely functional.
He even installed panel grids to save energy and ended up utilizing every last square inch of the floor space!
Scroll further to see the inside of this utilitarian tiny home, and let us know your thoughts in the comments below.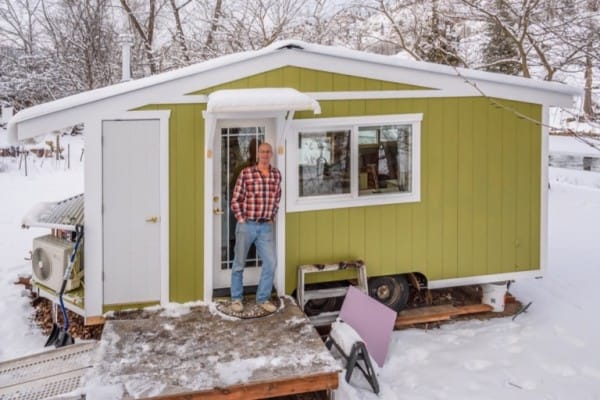 A year ago, Peter Matheson, a 70-year-old architect and contractor, volunteered at a cold weather shelter in British Columbia, Canada.
While there, he was involved in designing transitional housing for the homeless, units that would be versatile and cost efficient.
"I was then struck by my incredible hypocrisy," he wrote on Tiny House Talk.
"Here I was living in a typical 1,200-square-foot house — how could I possibly know what would be required for someone to live in a Tiny House?"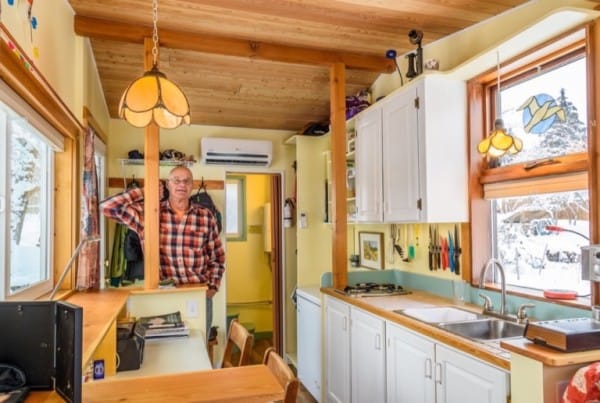 So he decided to build his own tiny home on wheels and spend all his waking moments there!
Today, he lives in a 125 Sq Ft tiny home that he converted from a 8 x 18' trailer.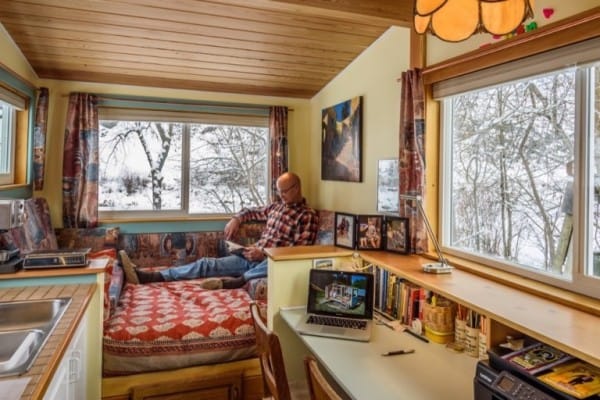 The challenge was to come up with a design that would allow him to live comfortably — something that's quite a challenge when it comes to small spaces.
In the end, Peter fashioned a spectacular little home with a tongue and groove ceiling, post and beam construction, and cabinets, doors, and windows recycled from locally-milled timber.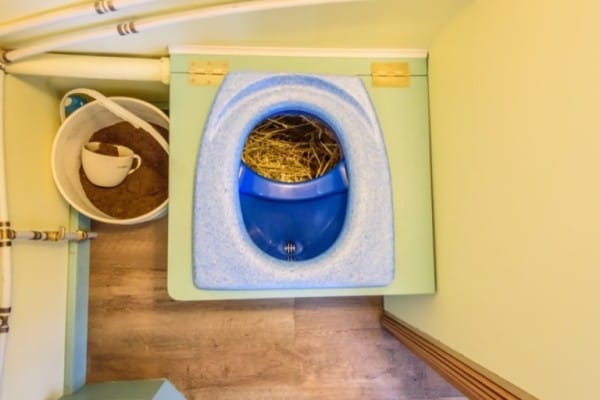 Peter knew he had to be wise about using up his space.
He engineered a composting toilet with a diverter insert and placed a nest of straw at the bottom to keep the pail clean when it's emptied. He also uses peat moss to cover up the toilet.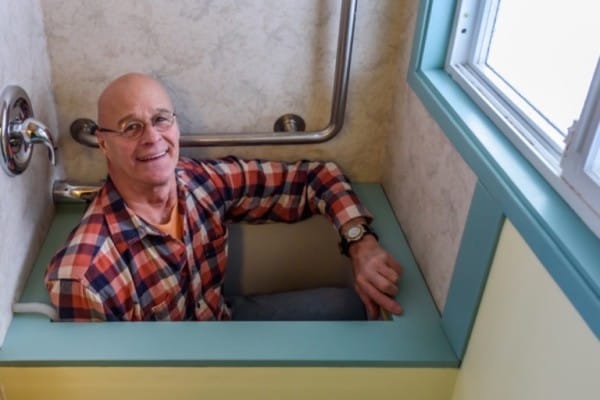 He also repurposed a chest freezer into an insulated, Japanese-style sit tub and shower pan.
Peter also made a large, rollout drawer under his bed for extra storage space, and keeps extra sets of bedding, off-season clothes, and even a large water tank in the home.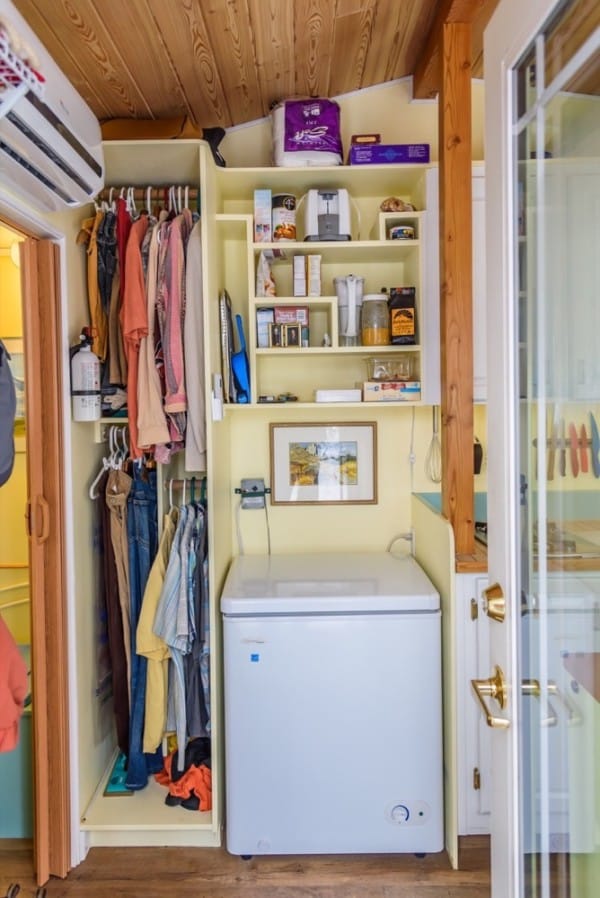 Even before building the tiny home, Peter knew that he would have to keep some guidelines in mind.
He would not build a loft, as he knew it would be hard for him to get up and down daily at his age. And it also would have been too hot to stay in during the summer.
He would keep the home simple and keep his belongings easily accessible.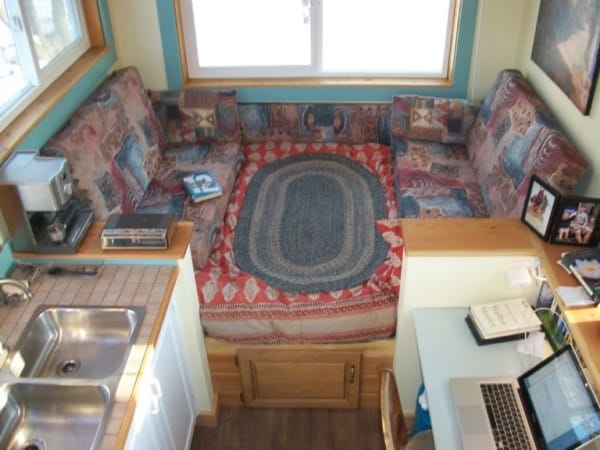 Peter would strive to use up every square inch of the floor space and look for ways to maximize insulation.
To minimize energy use, Peter installed solar panels, a propane tank, and a generator for when he travels off-grid.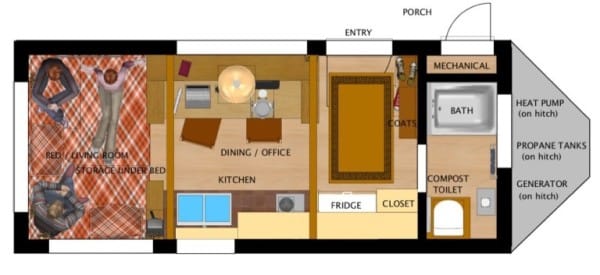 Thanks to his ingenuity, Peter has successfully built a useful and comfortable space, a truly wonderful example of a tiny home.

Please SHARE if you would love to try living in a tiny home, too! [H/T: Tiny House Talk]