The weather is going crazy in Colorado. You wouldn't think that just a couple of days could bring about such radical changes, but locals are puzzled over what an unusual 48 hours they had this week: they went from scorching heat to snow!
The Colorado Climate Center states that a station in the state's southeastern part reported 104 degrees Fahrenheit (40 degrees Celsius) on September 7 and 3.9 inches (9.9 centimeters) of snow just 48 days later. Of course, the amount of snow varied from area to area: some places got just an inch while others marveled at nearly a foot of it.
Meanwhile, locals reported massive temperature swings (huge drops of 60 to 70 degrees Fahrenheit aka 15.5 to 21 degrees Celsius) in just under a day. Now, they're posting photos showing just how different Colorado became: from Apocalyptically red and orange skies to a Christmasy frosty vibe. Worried and confused about the climate? So are we.
One Day Difference In Fort Collins Colorado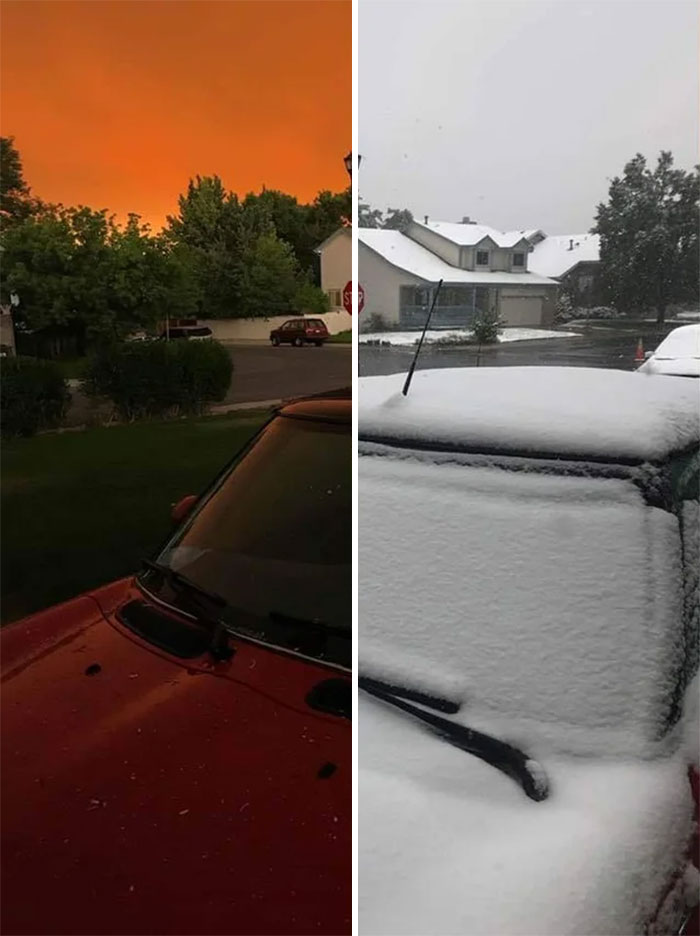 Image credits: LukeRunyon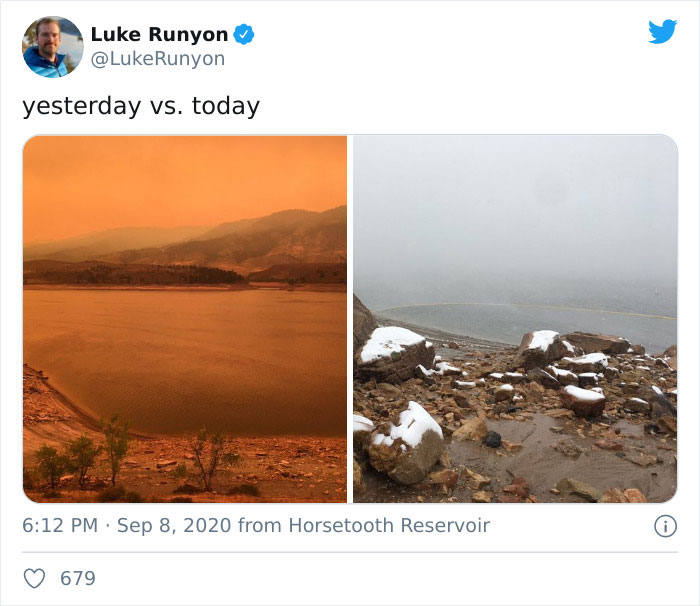 Image credits: ShannonAberton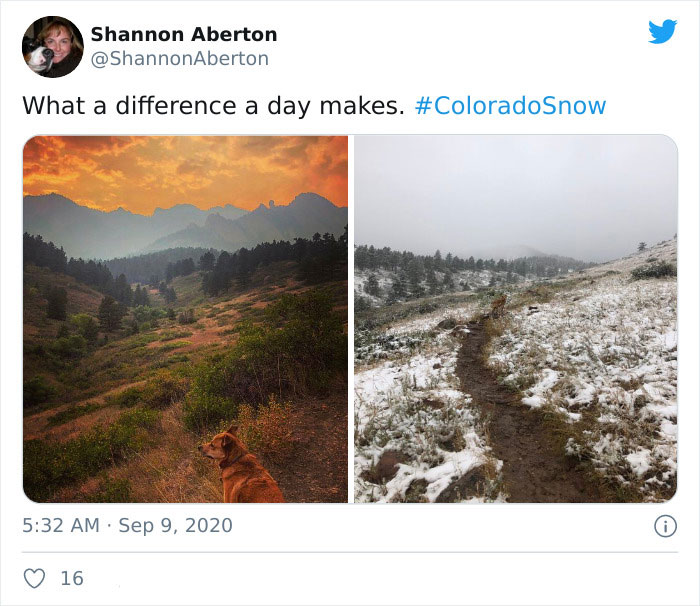 Image credits: COplantlady
#NoCo yesterday vs today!! Yesterday, apocalyptic ash, today #snow Praise #MotherNature for this, hopefully will help squash our fires! #cowx @MattMakens @CReppWx @KathySabine9 #ColoradoFires #ColoradoSnow #coloradoweather #CameronPeakFire pic.twitter.com/9ZA3Lu9XW1

— Lisa Hewitt (@COplantlady) September 8, 2020
Image credits: bgordonphotogr1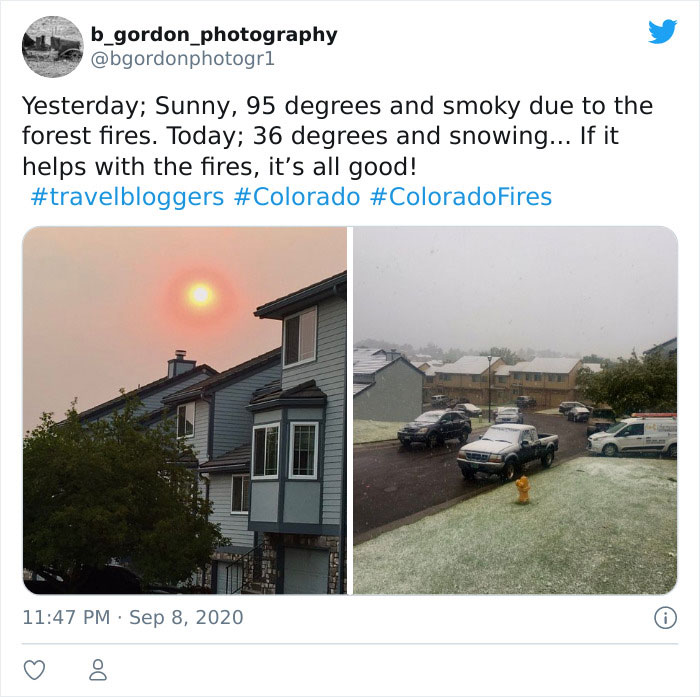 Image credits: anak_kobakma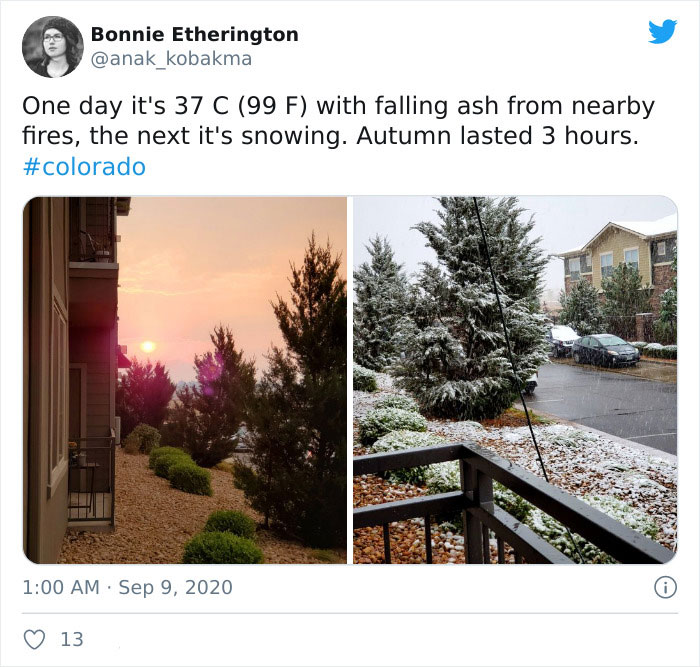 Image credits: WalshCBS4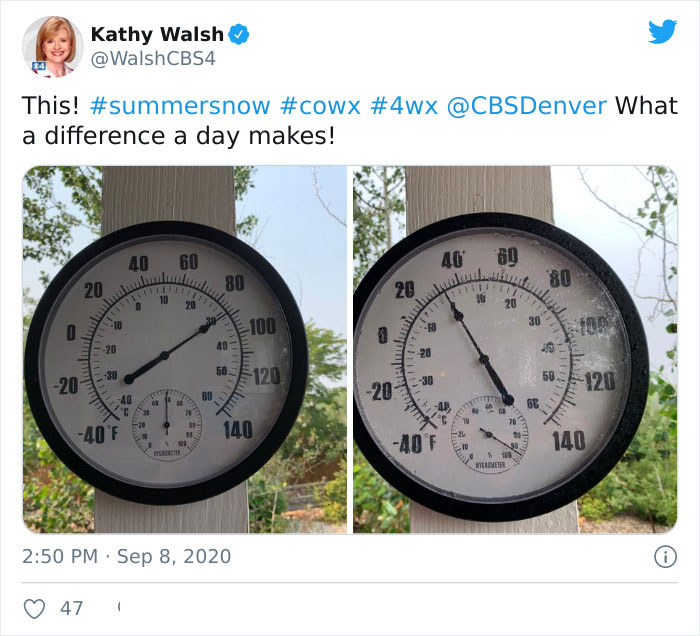 Image credits: auntwanne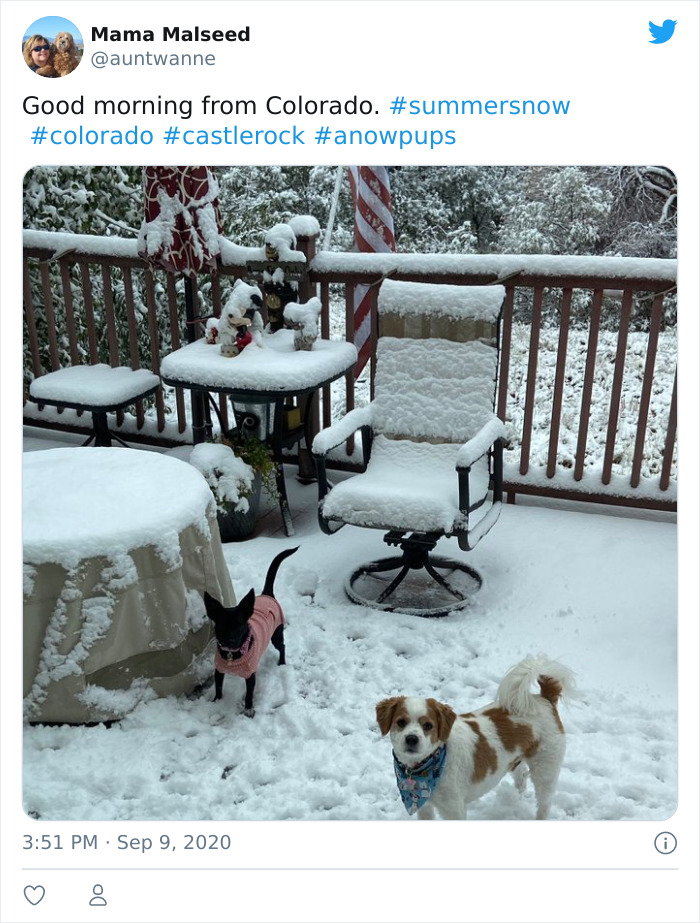 Image credits: ColoradoClimate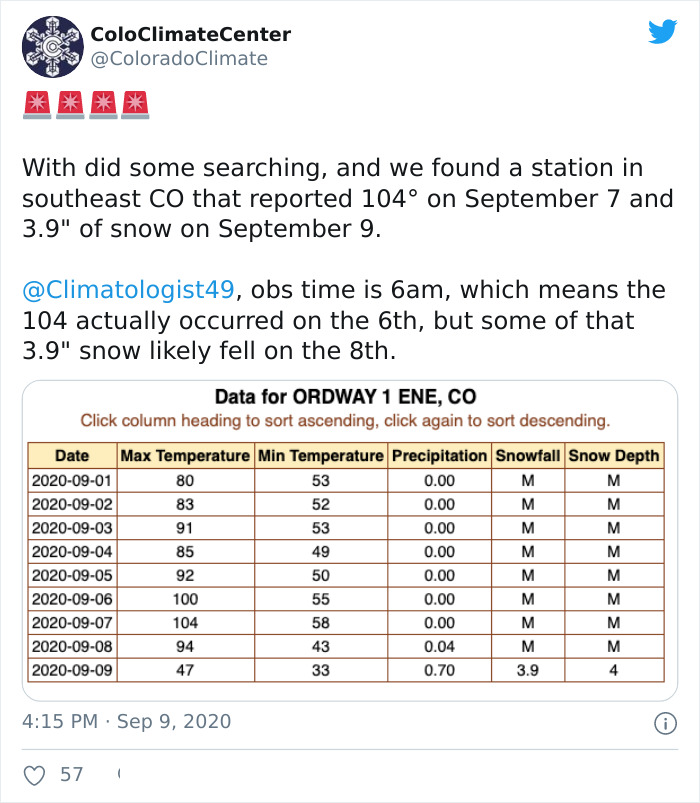 Image credits: ColoradoClimate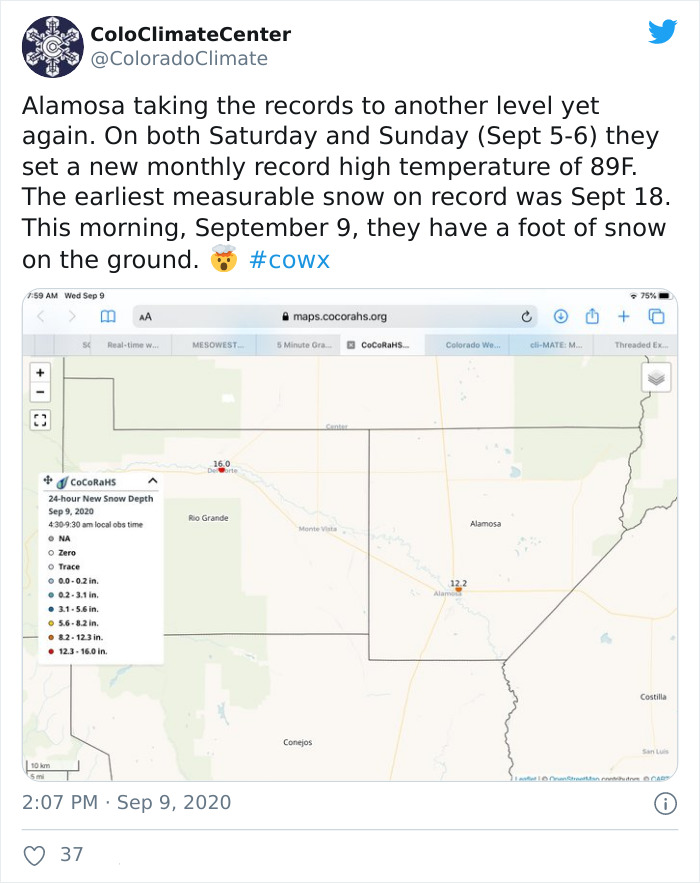 Image credits: NWSBoulder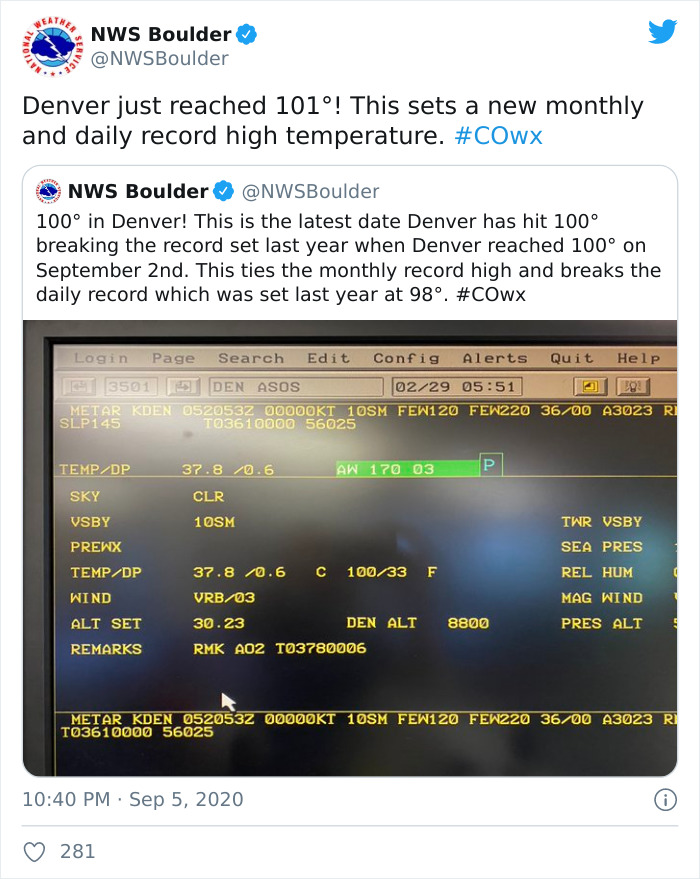 Assistant state climatologist Becky Bolinger said this was truly something she had never seen before. She's right because the weather has been setting new records. Colorado hasn't seen snow accumulate so early in over 130 years. Meanwhile, the state also hasn't ever seen such high temperatures either so late in September.
Alaska-based climatologist Brian Brettschneider said that it's not impossible to have 80 degrees Fahrenheit (26.6 degrees Celcius) one day and snow the next. However, when temperatures rise above this level, the story is different. "Once you start ticking that temperature up and you're talking about it in the 90s and snowing shortly thereafter, then the number of instances drops dramatically," the expert told NPR.
Meanwhile, the National Weather Service had advised cattle ranchers to provide their animals with protection from the cold.
The snow couldn't have come at a better time. 92 percent of Colorado is experiencing severe drought while more than half the state has extreme drought. So any extra moisture is a godsend.