She bought a bunch of shelves from IKEA and now uses them in the bedroom for THIS!
After her daughter moved into a new apartment that was extremely small, one crafty mom came up with the best solution that saved space while creating a ton of storage.
KT shared her project on the blog, IKEA Hackers, and it's a great idea that anyone could implement in their own home!
She used IKEA Expedit shelving units to make a gorgeous, queen size, platform bed!
"My daughter moved into an apartment and we needed to have more storage as well as a nice size bed," KT wrote on her blog post about the project, which is why she started looking at platform bed inspiration online.
That's when she picked up three of the shelving units from the popular, low-price furniture store and got to work assembling them.
Along with putting together two 1 x 5 units, two 1 x 1 units, and one 1 x 2 unit, KT also bought eight blocks of wood that she used to support the weight of the mattress and her daughter sleeping on top of the bookshelves.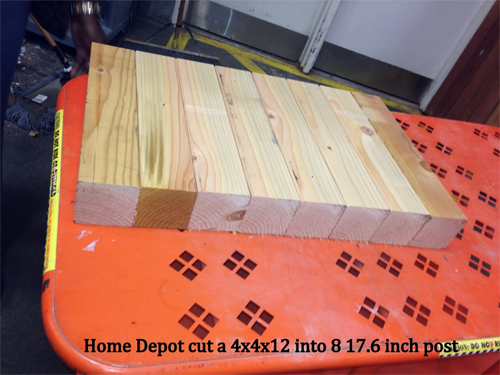 KT put the units in a U-shape in the bedroom, making sure the dimensions would work for the size of the queen bed.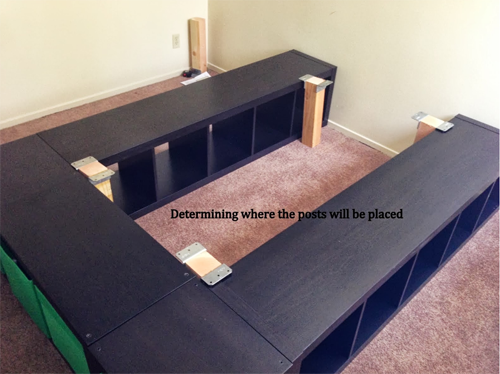 At this time she also added the wooden beams for support.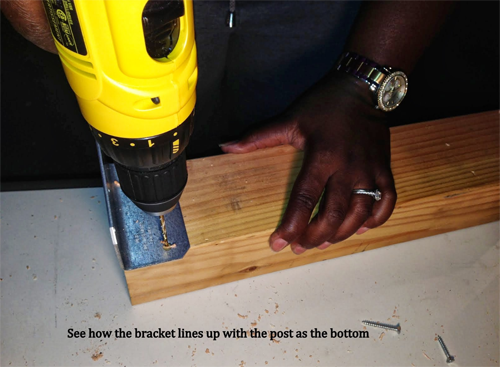 To make a base for the bed, KT used a large piece of plywood covered in black fabric that worked as the platform on which the bed would rest.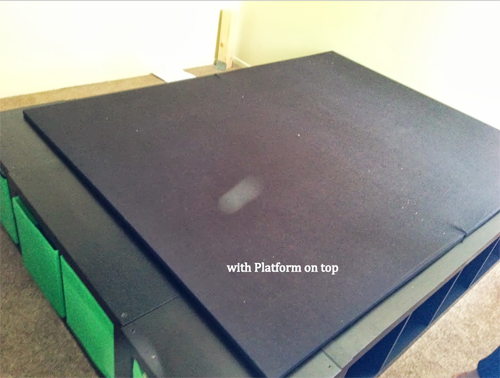 She added that they installed the piece of plywood on hinges so that it can also be lifted up, creating access to the space in the middle of the cabinets for even more storage.
After all of that was finished, the only thing left to do was add the mattress on top and make the bed!
With bins placed in the bookshelf cubbies, the added pop of color really completes the new platform bed!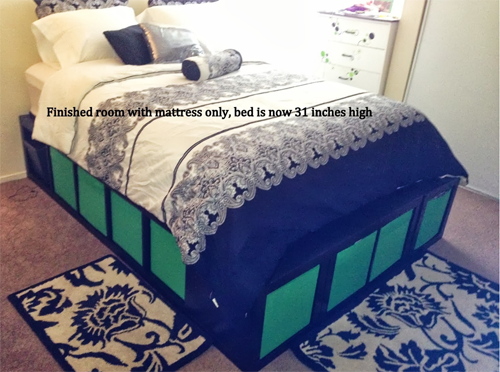 Now, KT's daughter has space left in her room for other useful things like a dresser and still has enough storage to fit all of her belongings without the space being too crowded.
The mother and daughter were happy about their work as the women had no experience building anything like the bed before!
Find more details about the project here.