When it comes to holiday decor, the internet is chock-full of amazing, simple and inexpensive DIY projects. Want to add a little homemade spice to your Christmas tree or living room? Learn how to make a lacy paper snowflake decoration.
The end result is intricate, yet surprisingly it's pretty easy to make. I mean, I'm not that very crafty and even I could pull this off…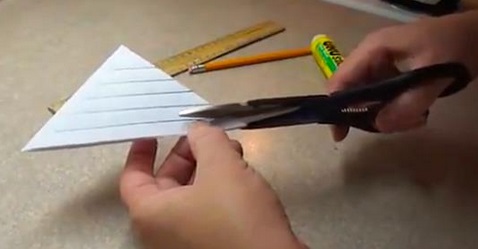 As the creator notes, the size of your final product depends on the size of your initial square, and you can use what ever kind of paper you want!
Is this something you'd make at home or for a friend? Let us know, and please SHARE this great tutorial with your friends on Facebook!
P.S. Origami lovers, check out this awesome tutorial to turn any cloth napkins into a beautiful lotus flower.
HERE:—>>She Cuts Across The Lines—But NOT All The Way. The End Result? AWESOME!