Did you buy that house with the yard so the kids could have a place to run around, but now they're all grown up? It's time to reclaim that yard and give it a grown-up touch. To be honest, even if you do still have small children, there's no reason you shouldn't be able to kick back in your own personal pub while they play outside.
These sheds-turned-pubs will inspire you to finally clean out your shed, but not to organize your tools. They'll have to find a new home while you work on this project
It looked small from the outside, but the above shed reveals a Marilyn Monroe themed bar complete with a flat screen television for watching the game.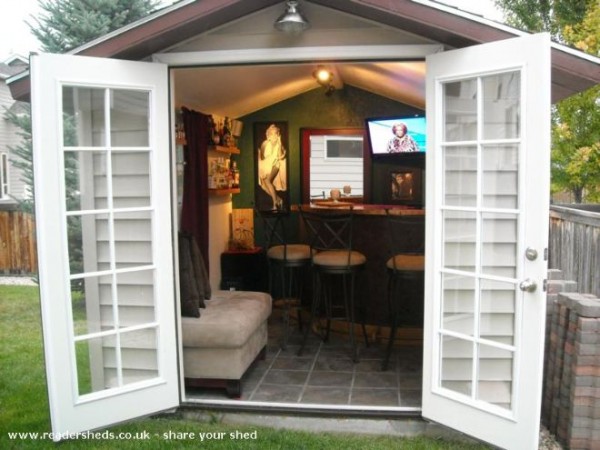 —————————————————–
Escape to your own cabana in a light wood-finished and wicker-furnished shed. Don't forget the hammock.



-*———————————————————–
This nondescript shed opens up into a 50's style soda-stand.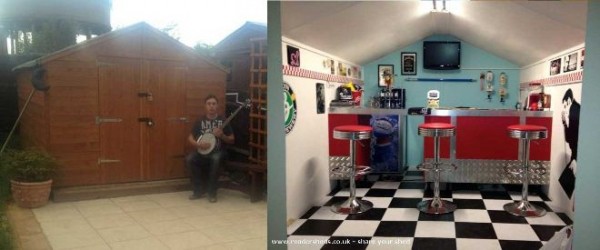 —————————————————————–
With beers on tap and a full juke box, the term "being in the dog house" takes on a whole new meaning.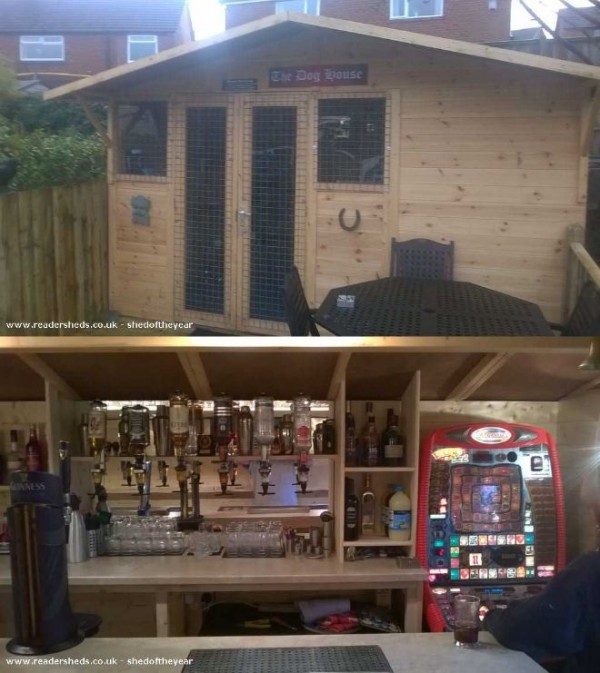 ————————————————————-
Your renovation doesn't require a big shed. A couple of benches and a center grille also make for a cozy hide-away. Add a few mirrors and decorative steins and you have yourself a pub.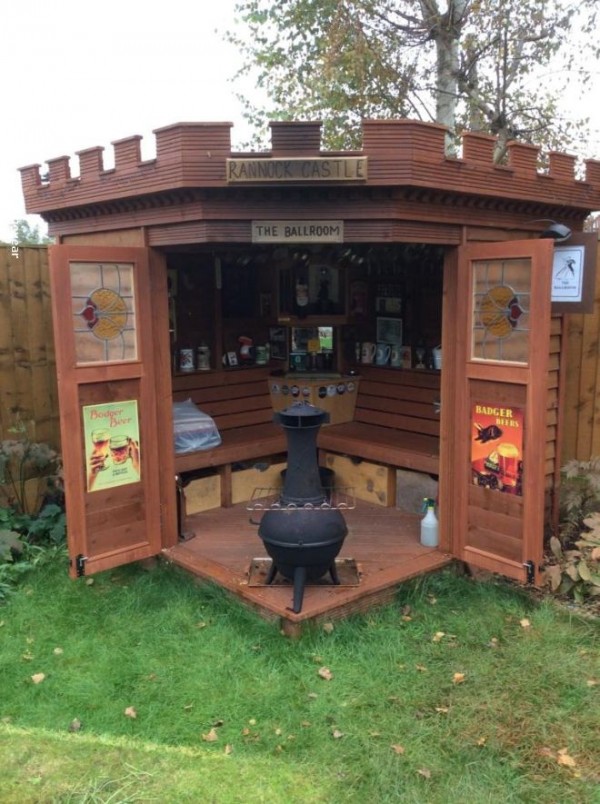 —————————————————————
One household took a small rectangular shed and added bar windows and outdoor seating. The brightly decorated interior is big enough to house everything the bartender needs while comfortably mixing up a cocktail.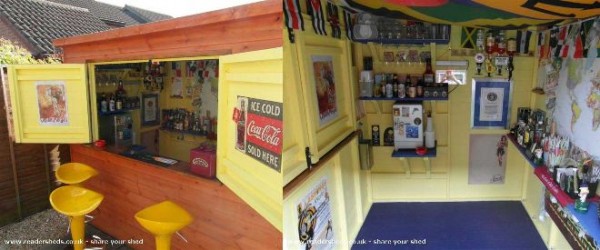 You might ask, but where will I keep my tools? Honestly, for a shed this cool I might just keep my car on the street and move my tools to the garage.
The website features unique sheds of all sorts of designs, but the pub-shed is my favorite trend. Most of the sheds you will find on their website are designed and renovated by the owners, and viewers can peruse sheds by category.
What do you think of this idea? How would you decorate your pub-shed? Share your ideas on SF Globe by commenting below.