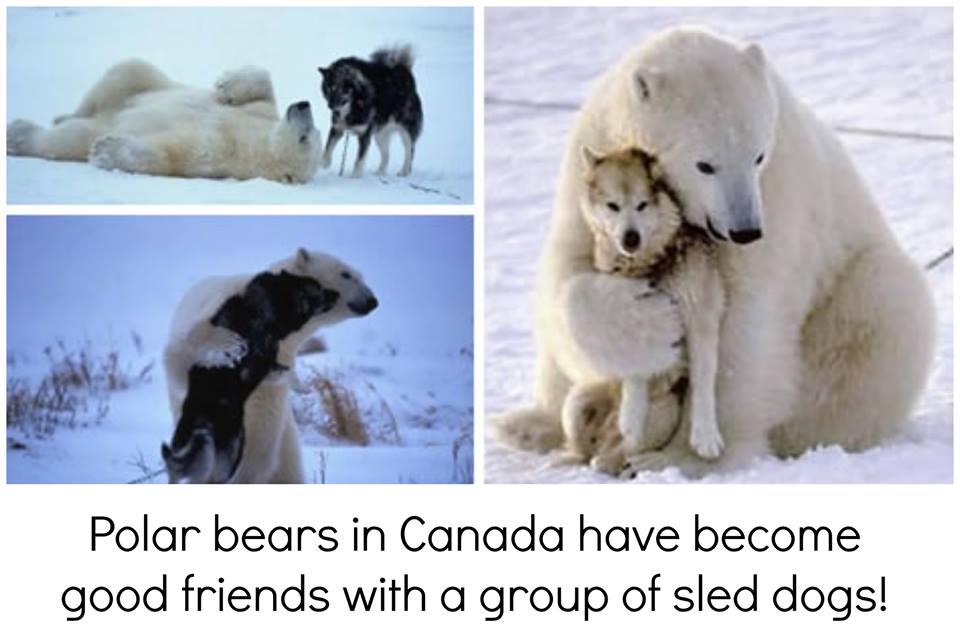 Wildlife photographer Norbert Rosing experienced a once in a lifetime encounter when visiting a dog sled kennel in Manitoba, Canada.



A wild male polar bear seemed to appear out of nowhere and approached a dog. Obviously, Rosing and Brian Ladoon, the breeder, assumed that his dog was doomed. They were quite surprised that instead of apprehension and hostility, the bear and the dog interacted playfully right off the bat.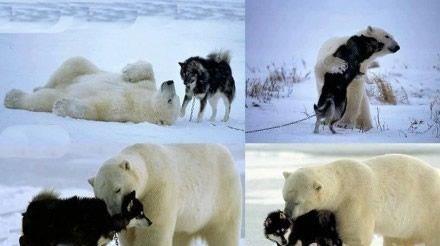 For the week that Rosing was visiting, the polar bear came back every night. Eventually, a second bear came to play with the dogs as well. Rosing photodocumented the interactions, thinking nothing like it would ever be seen again. Ladoon, however, had other ideas and has opened up his property to facilitate interaction between polar bears and his dogs. Tourists travel from great distances to see the animals interact. This has not been without criticism, as some feel Landoon is exploiting the animals and potentially creating a dangerous situation, while others bemoan the fact that his land is uniquely situated to offer such an attraction. However, Ladoon feels that giving the animals a safe place to interact has cut down on the number of violent attacks from bears onto the dogs.