Helen and Joe Auer were together for 73 years – longer than a lot of people live. As reported by the Daily Mail, they survived World War II and the Great Depression together, and even though they were simple, humble people, they always found a way to keep their 10 children happy, healthy, and in school.
When Helen passed away at 94 years old, her children knew that 100-year-old Joe would not live long without her. Their bond was too strong. In fact, the last words Joe spoke to Helen before she passed will take your breath away. He leaned down and whispered in her ear:
"Call me home."
Only hours after she died, Helen indeed called her husband home. He passed away in the house that they shared for decades.
One of Joe's kids said that an old, crumpled photograph of Helen and two of her children when they were young was still in Joe's pocket when he died. It was a picture he kept with him while he was fighting for years overseas.
The bond these two had is nothing short of beautiful, and this story proves that true love exists.
One of the last pictures of Helen and Joe together.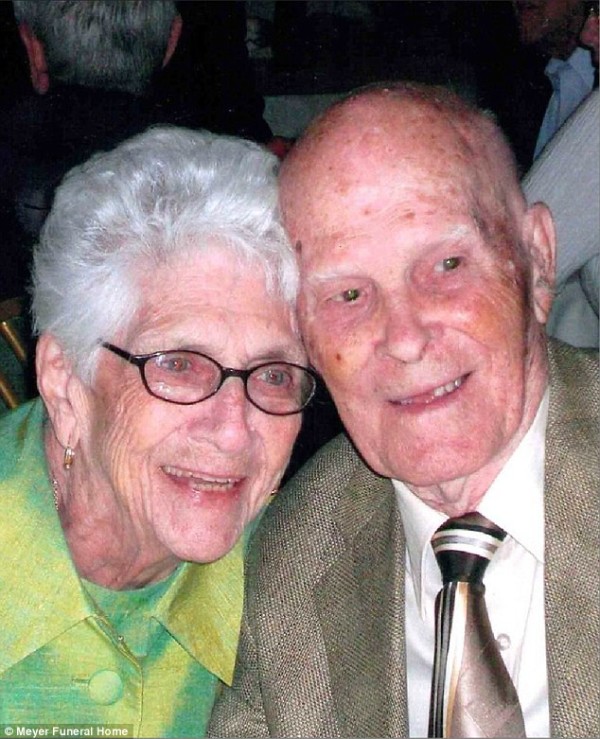 They will be buried at the same church where they were married in 1941.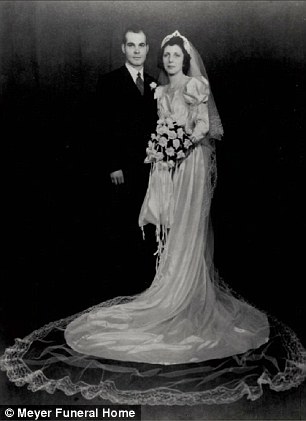 The Auers had 10 children,16 grandchildren, 29 great-grandkids and one great-great grandchild.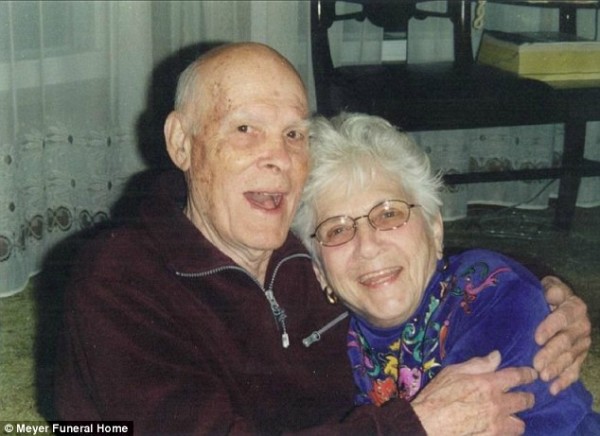 Obviously, their love was something very special.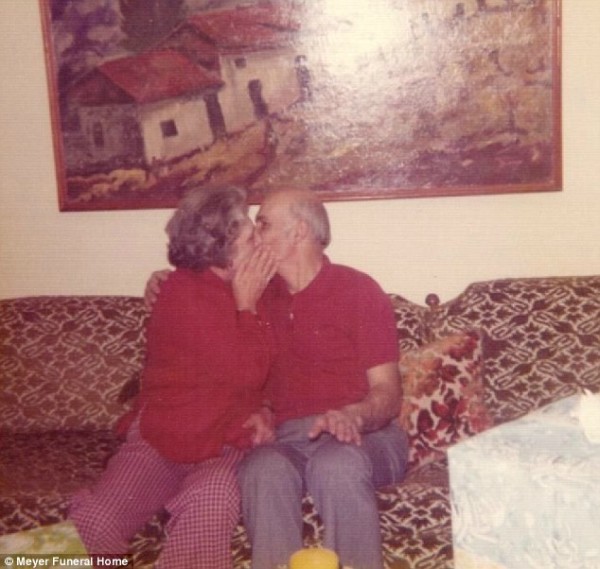 Helen is remembered as the friendly "glue" that held her family together.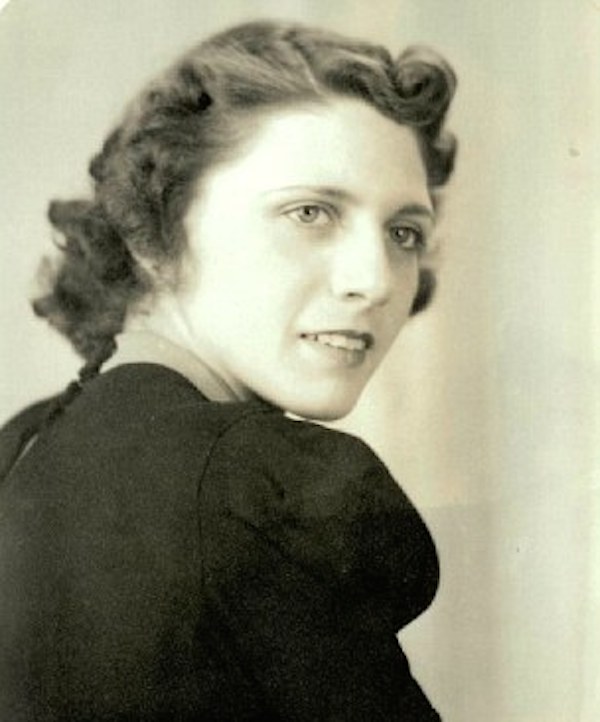 Joe will be remembered as deeply religious, and deeply devoted to his wife and children.