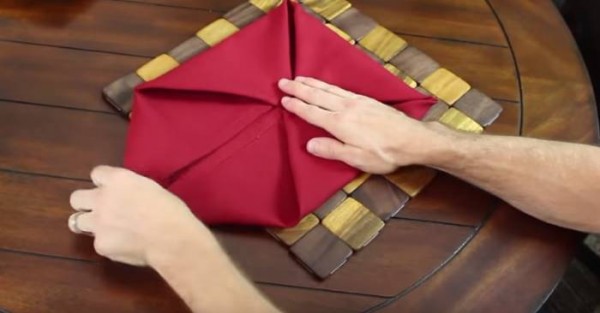 Nine Ways To Fold Holiday Dinner Napkins
If you're planning on hosting a holiday dinner party, this video's for you! It teaches you 9 different ways to fold napkins into shapes that are guaranteed to impress your guests. Now, let's get folding!
When throwing a dinner party, it's important to pay attention to detail – especially when it comes to table presentation. After all, a beautiful place setting always adds the perfect touch to any meal. With that being said, why not make your napkins look like they came straight out of a fancy restaurant (or even better!). Some of the napkin designs shown in the video are so unique, your friends might even talk about them more than the food!
In the video, the man shows 9 different techniques for folding napkins. There are ones that could be used for a fancy dinner party, such as The Basket, Bird of Paradise, and The Silverware Pouch. Or, for a holiday themed party – the Elf Shoe, The Crown, or the Bishop's Hat might be more fitting. With so many to choose from, you might be tempted to throw multiple events!