Back in 1939, the town of Essex, MT was picking up steam. It had always been in close proximity to the gorgeous Glacier National Park — in fact, it was nestled between its two main entrances. But when the Great Northern Railway placed a stop in Essex, it was like putting coals in the boiler of a train, and a plan to make a third entrance to the park got rolling.
In anticipation of all the future tourists and rail workers that Essex was sure to attract, the Izaak Walton Inn opened. The grand, $40,000 hotel was "modern in every detail," with 29 rooms, 10 bathrooms, a lobby, dining room, and kitchen with a two-ton cook stove.
Yet, when the United States entered World War II following the bombing of Pearl Harbor in 1941, plans for the new park entrance hit the back burner, and it never materialized. The small town of Essex was then left with its "Inn Between" two park entrances…and not much else.
But, much like The Little Engine That Could, the big hotel in a tiny town persevered. Its warm staff and cozy rooms attracted ski and nature enthusiasts seeking a quiet refuge, and the hotel eventually earned a reputation as one of the state's best recreational secrets.
Fast-forward to 2015, and the hotel is thriving thanks to a very creative nod to its locomotive roots…
———————————————————————-
This caboose that zoomed through Essex in 1941 belonged to a Great Northern X215. It has been converted into something really special for this hotel.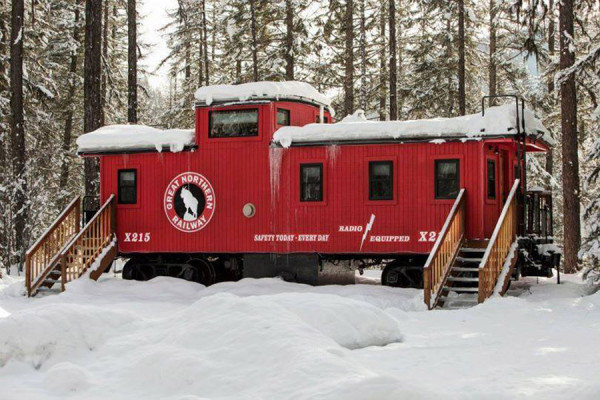 ————————————————————–
It's a beautiful and modern dwelling that can house up to six. Once you step inside, you almost forget that you're standing in the belly of a caboose.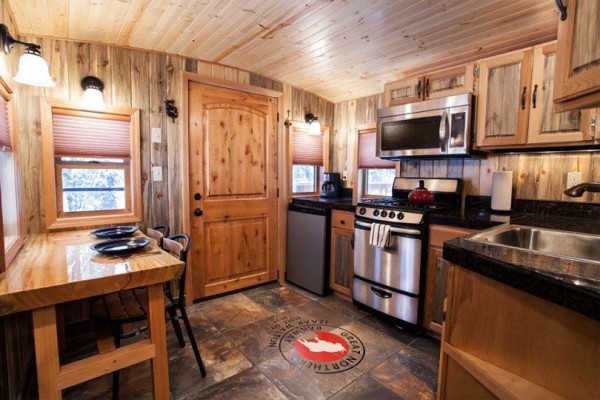 ————————————————————–
A family can keep cozy in this renovated caboose that has a fully equipped kitchen, two sets of bunk beds, and a queen-sized bed with a gas fireplace in the master bedroom.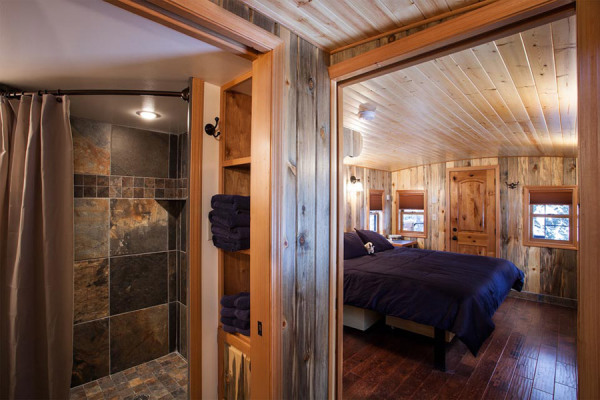 ————————————————————-
This 60,000-pound rail car was hoisted by crane before it was trucked to Essex.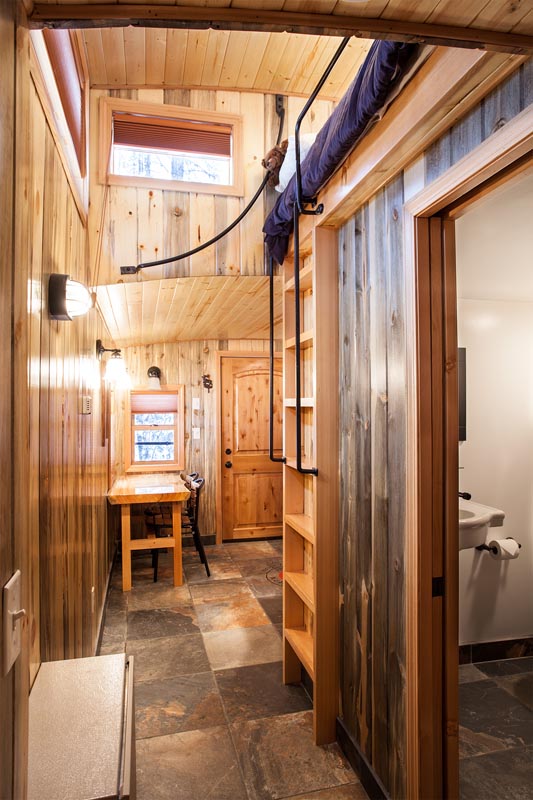 ———————————————————–
"We get a lot of rail fans here who just go crazy over the trains," Elise Wright, assistant general manager at the Izaak Walton Inn, told the Daily Inter Lake.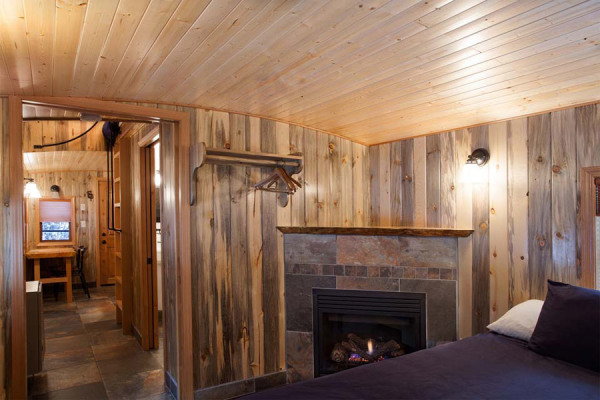 ———————————————————-
The GN X215 Caboose isn't the only reason why train buffs are attracted to this inn. There are other beautifully restored cars on the premises as well, like the Great Northern 441 Locomotive.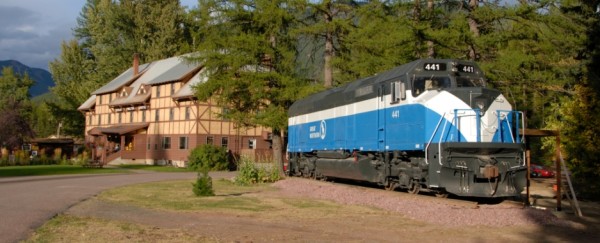 ———————————————————–
This car represents the diesels that once rolled past the Izaak Walton Inn every day.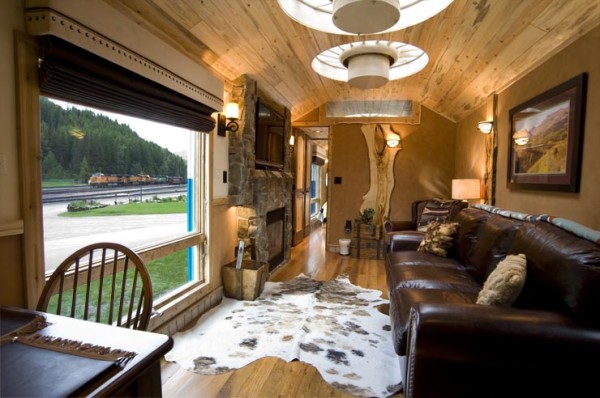 ————————————————————
Each car boasts lovely, rustic details as well. The birch walls in this car accent the 400-year-old reclaimed oak floor.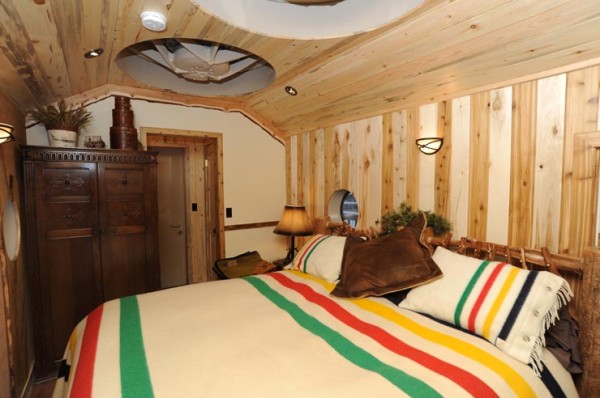 ———————————————————-
This larger car can hold up to two couples or a small family. The modern kitchen is the perfect place to cook up some fresh, river-caught trout.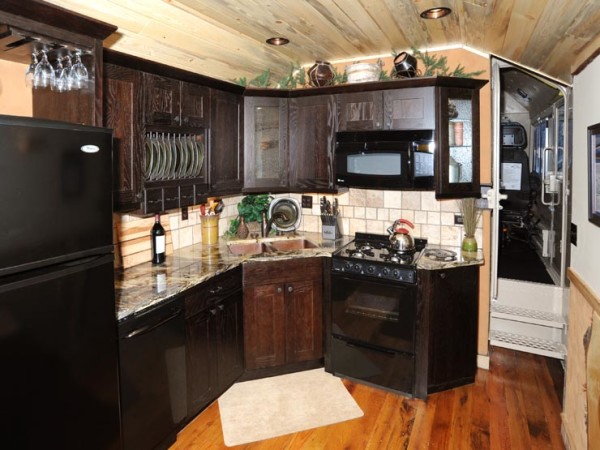 ————————————————————-
This car, obviously the conductor's locomotive, still retains some of its original parts. "Kids love the train cars, too," Wright noted.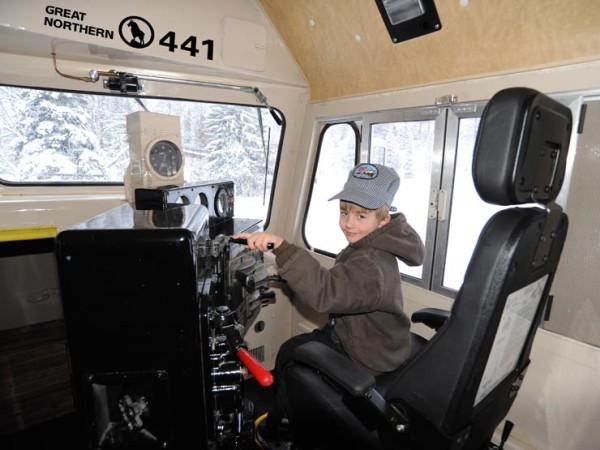 ——————————————————————-
The hotel also boasts other converted cars, like the JJ, Green, and Orange cabooses.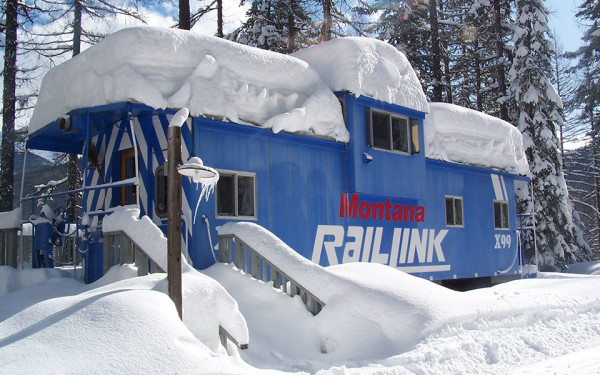 ———————————————————————–
Nowadays, though a track still runs by Essex, Amtrak only stops when there are passengers waiting.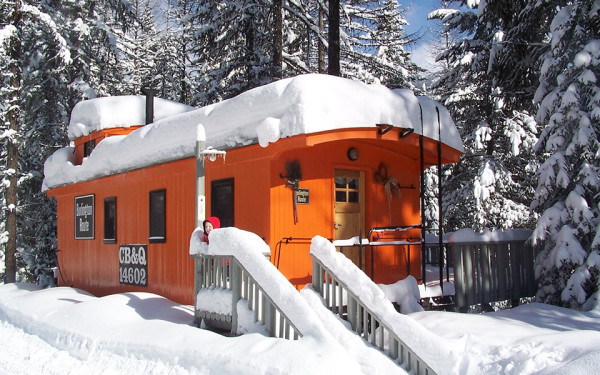 —————————————————————————
Although it never became the third entrance to Glacier National Park, the stop has become important over time, especially for BNSF Railway Co. freight trains that need helper engines to push their heavy loads over Marias Pass.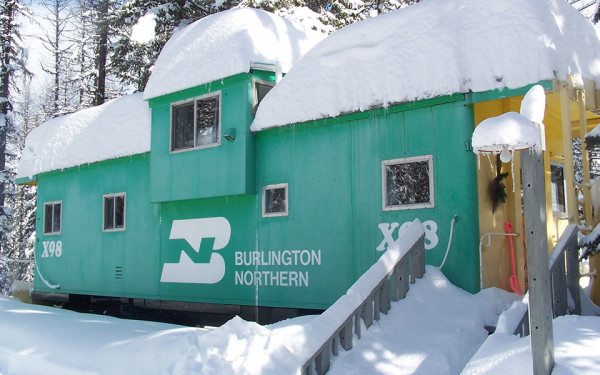 Please SHARE this amazing restoration of American history with everyone you know as a reminder that even when things don't initially pan out, with a little creativity, something you love can still succeed.