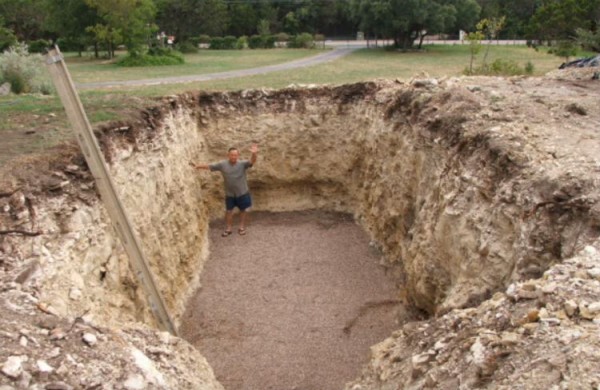 When you step into Wayne Martin's backyard today, it doesn't look much different than it did a few years ago. Except now you might notice a small man-made concrete opening.
And if you wander inside, you'll discover a huge surprise hiding underneath his grass. See what he created below!
In order to make a DIY underground cellar, Martin decided to look into getting a 20-foot shipping container.
After doing some online research, he found a used container and bought it for a few thousand dollars. If you like what he does in the video, you can purchase a similar container for about $3,000 if you look in the right place.
Before he could lower the shipping container into the ground, he needed to excavate his backyard. This required a lot of planning, time, and money, but as you'll see in the video, the wine cellar he created was well worth the investment.
Martin's solution is clearly very popular. Since he uploaded his DIY video tutorial in 2009, it has amassed more than 4.7 million views on YouTube.
In order to accurately place his shipping container, he hired a sceptic tank company to lower it in.
Watch the rest of his process in the video below. Martin has given you step-by-step instructions to create your own underground lair!
Is this something that you would be interested in creating for your home?