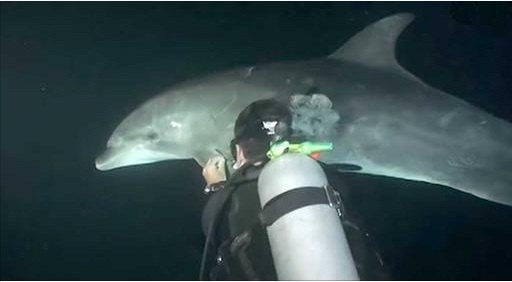 WWe've covered all sorts of animal rescues before here at SF Globe, but it's rare that we find an animal who actually requests help on its own. Imagine the surprise this diver felt when a dolphin motioned him over and presented his injured fin!
Great White Serial Killer: Will Sharks Attack if They Sense Vulnerability

The dolphin had a fishing hook stuck in one of his fins, but luckily the diver was able to dig the hook out and set the dolphin free!