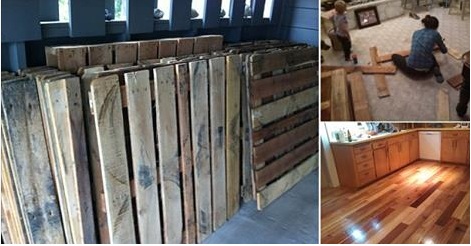 Even if you don't have a design idea in mind involving wooden pallets, saving them from the dump and stockpiling a lot of them will prove useful someday. Take this family as example. The members stored a bunch of these for up to a year and a half with one great DIY project in mind. The result was outstanding! You too could make a beautiful floor out of wooden pallets. It might look like a lot of effort and work at first, but the result is worth it. It takes a bit of adjusting and finishing the rough form of the boards, but after the installation your room will be truly transformed. Check out the color variation the final floor has. It is quite impressive! Now that's a project worth stockpiling wooden pallets for. Follow the tutorial provided and make your own!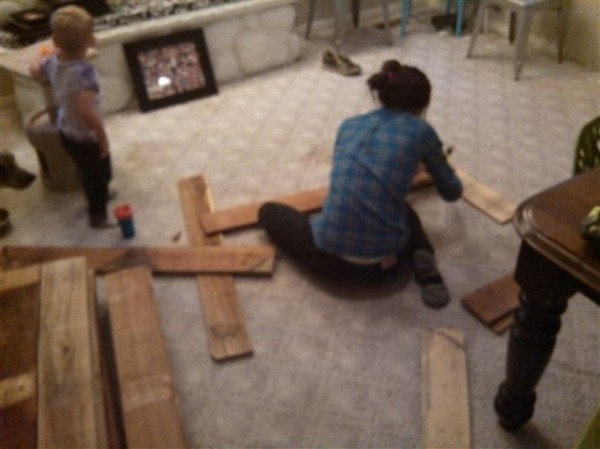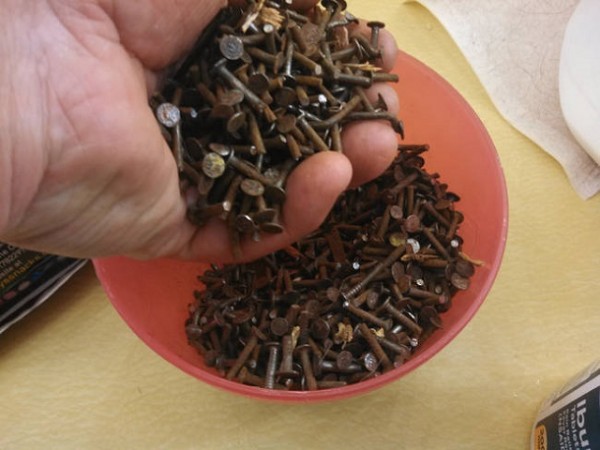 Some of the near 9000 nail heads we removed. Each required back punching and then pulling.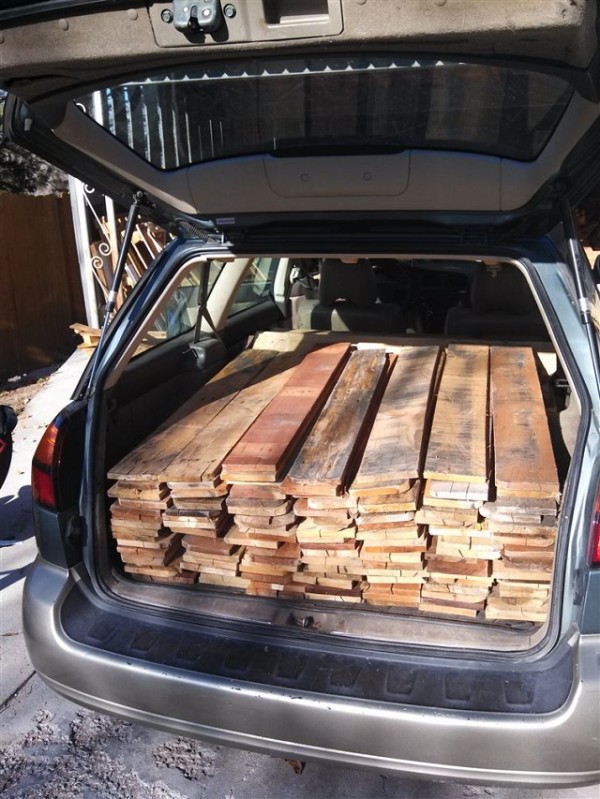 After, all the boards were ready to be taken to be machined down.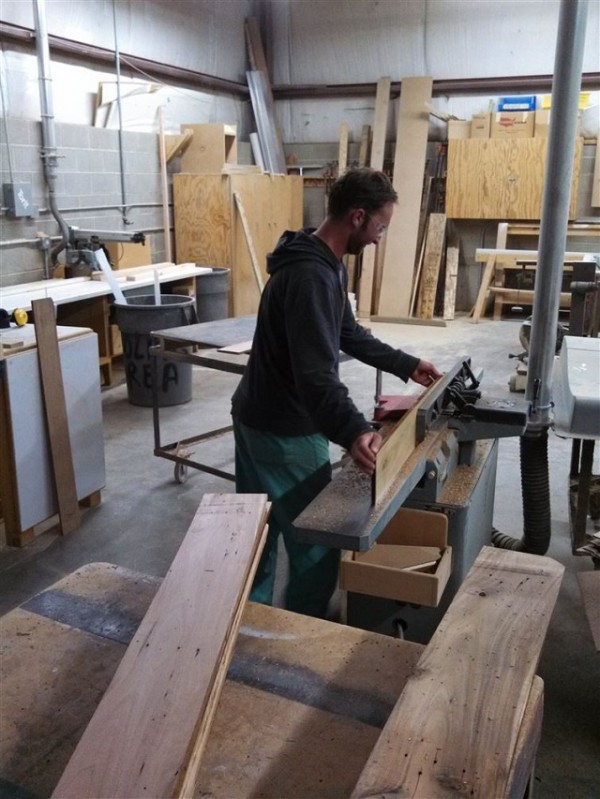 They sliced the boards down to half an inch thick.