Is there anything more breathtaking and surreal than outer space? Often, I feel like there absolutely isn't. Maybe it's because of all the celestial masterpieces stars, galaxies, and planets paint, effortlessly sweeping us off our feet? Or maybe we feel this way about space because it's something we can't touch, tame, or change? Or perhaps, it's because of that nostalgic feeling you get when it's a warm summer night and you raise your head and look up at the sky and all the stars simultaneously remind you of how truly small you are (but in the best way possible)?
But now, let's get to the point. Insight Investment Astronomy Photographer of the Year is the largest international competition of its kind which, every year, showcases the best space photography from a global community of astrophotographers. The winners of the 2020 competition have just been announced and they're all absolutely stunning. Bored Panda invites you to look through some of the most spectacular photos from this year's space photography competition and choose your favorites!
#1 Aurorae Winner – 'The Green Lady' By Nicholas Roemmelt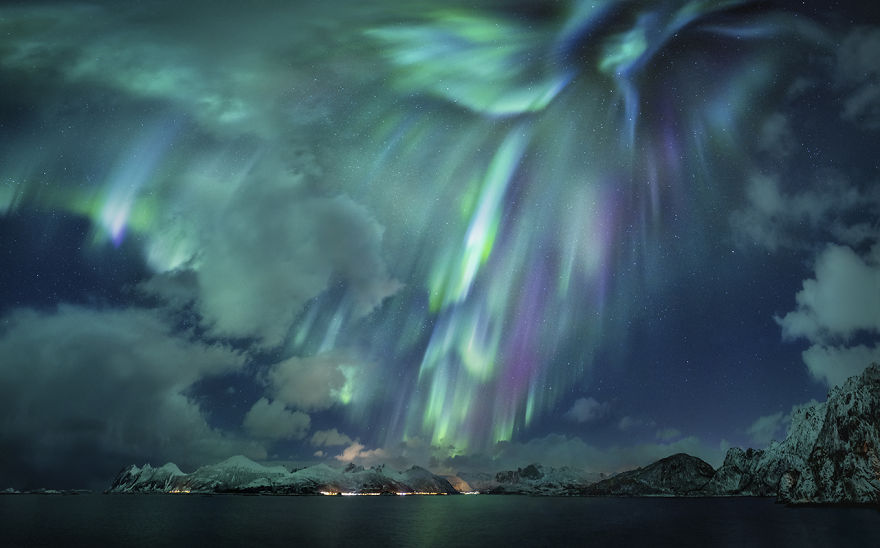 #2 Shortlist – 'Galactic Portal' By Marcin Zajac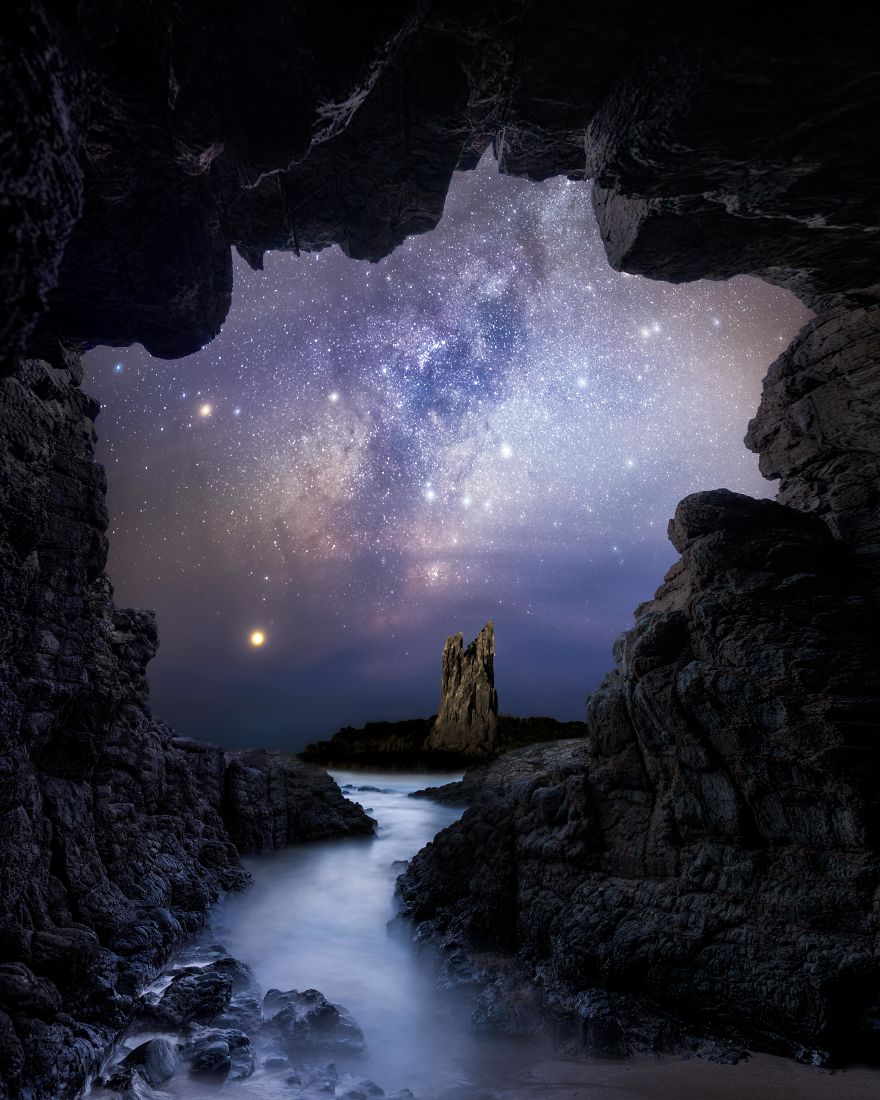 #3 Shortlist – 'Iceland' By Kristina Makeeva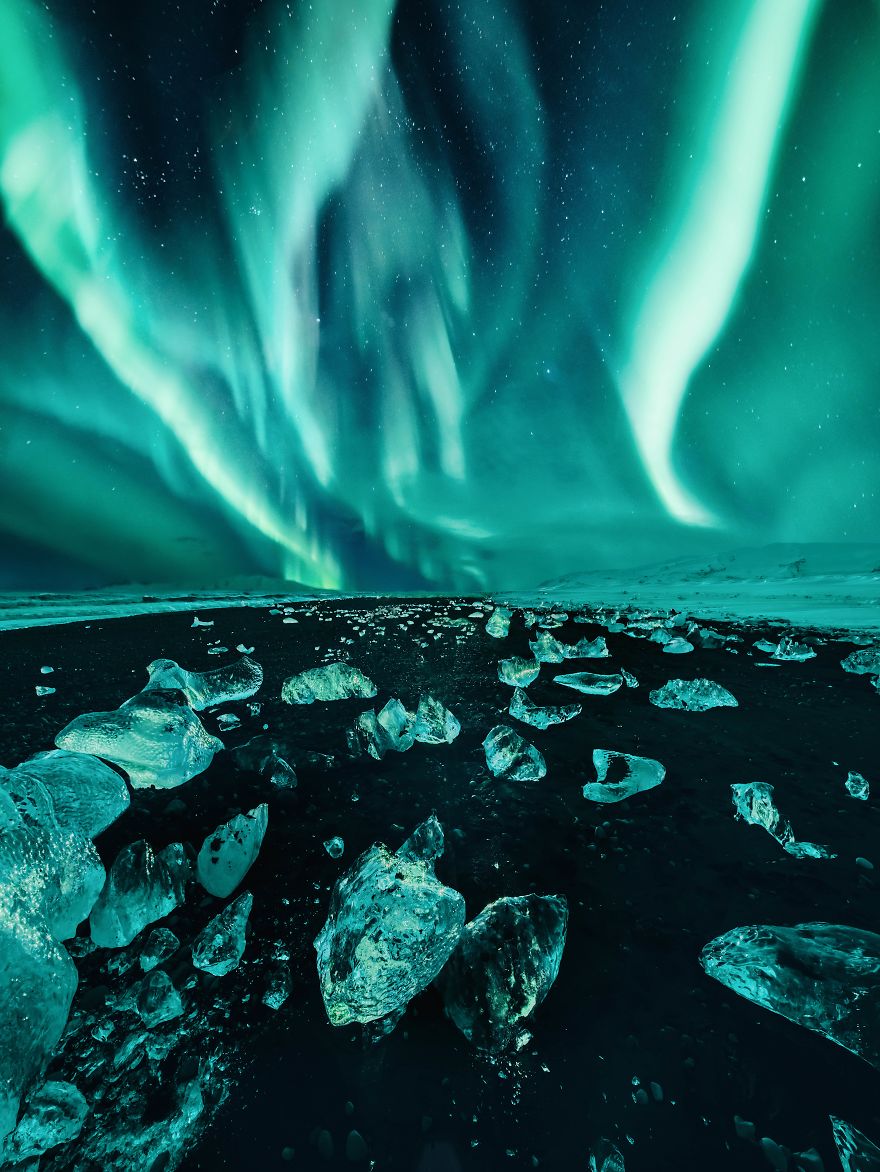 The overall winner of the competition is the photo called "Andromeda Galaxy at Arm's Length?" that was taken by a French astrophotographer Nicolas Lefaudeux. "To most of us, our closest neighbouring galaxy Andromeda can also feel so distanced and out of reach, yet to create a photograph that gives us the impression that it is just within our physical reach is truly magical, and somewhat appropriate as we adjust after such socially distanced times," said the competition judge Ed Robinson.
#4 Stars And Nebulae Runner Up – 'The Dolphin Jumping Out Of An Ocean Of Gas' By Connor Matherne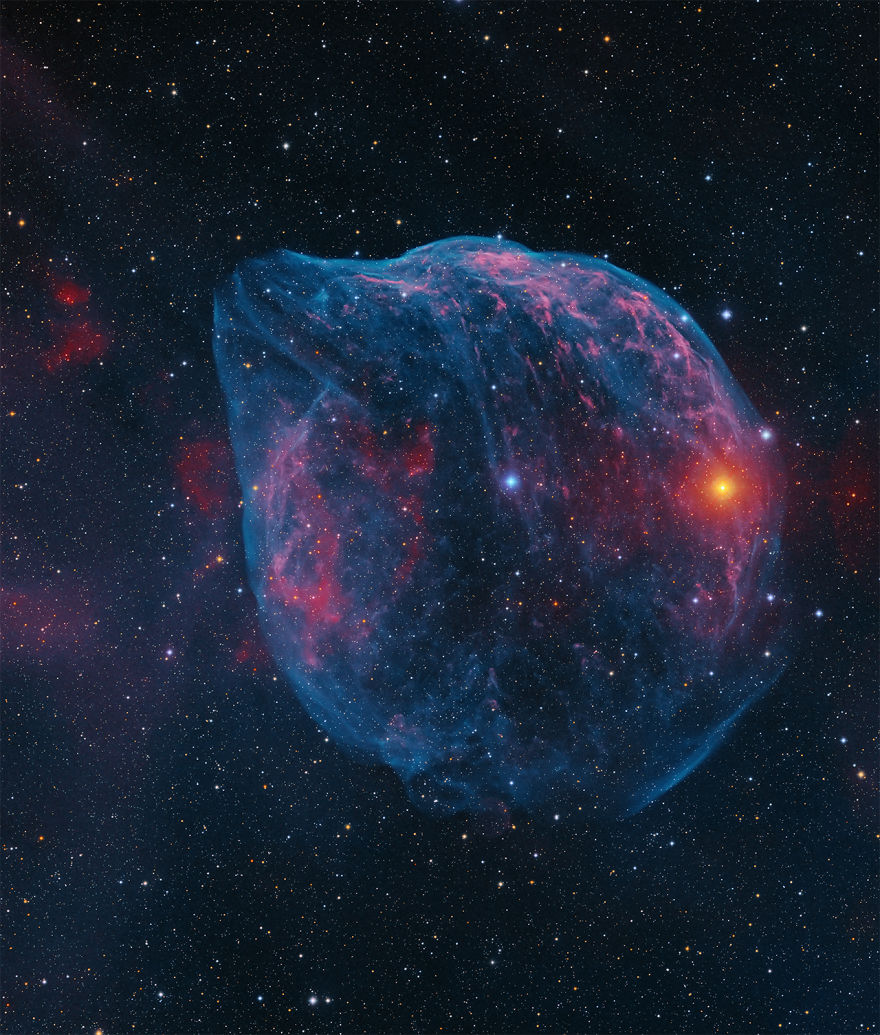 #5 Skyscapes Runner Up – 'Desert Magic' By Stefan Liebermann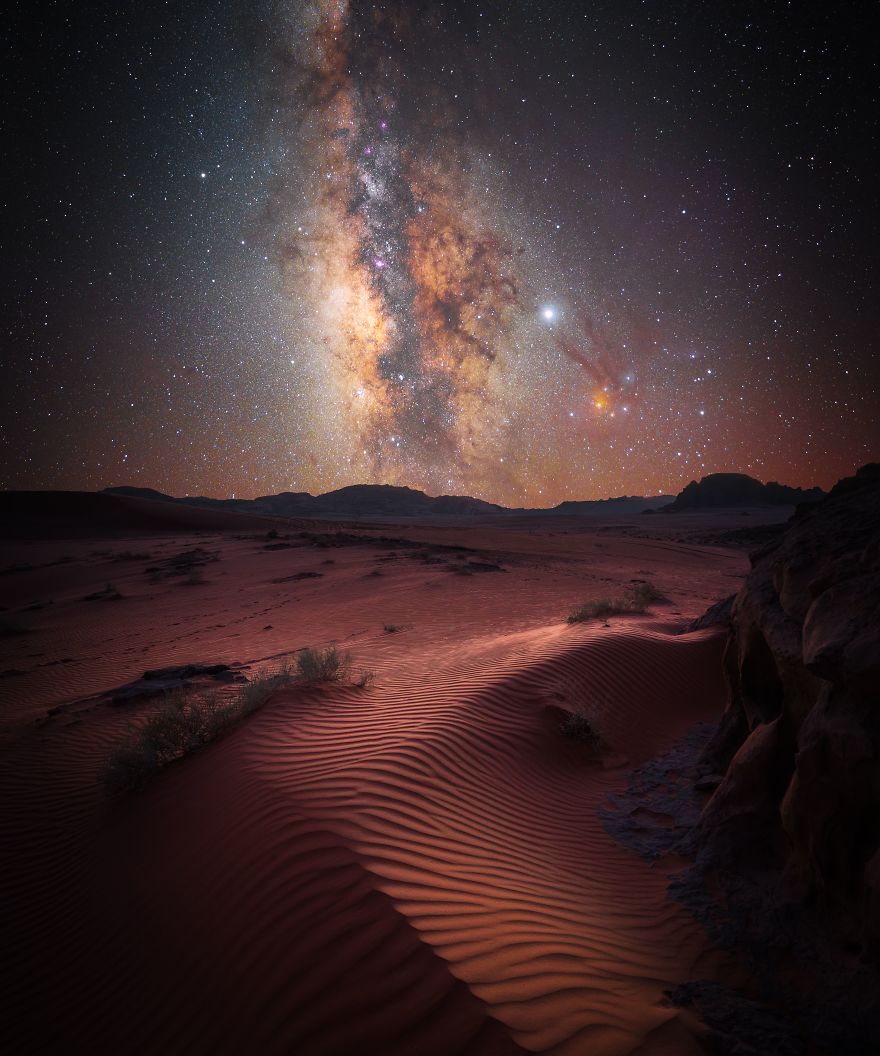 #6 Skyscapes Winner – 'Painting The Sky' By Thomas Kast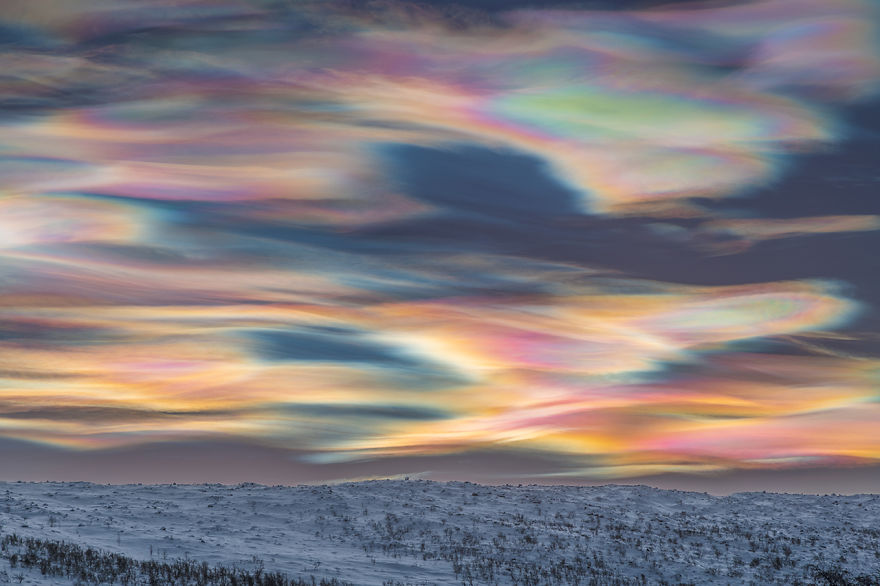 The winner of Skyscapes is the photo called "Painting the Sky" taken by Thomas Kast. The photo captures polar stratospheric clouds in Finnish Lapland, looking like a spectacular water color painting. "Clouds are said to be the bane of astronomers, but they can also be the inspiration for a breathtaking astrophoto. These rare, incredibly high nacreous clouds reflect colour like oil does on water and this photographer has captured them perfectly. With subtle processing they have brought out the vibrant hues that can sometimes be seen in our skies," commented the Art Editor at the BBC Sky at Night Magazine Steve Marsh.
#7 Aurorae Runner Up – 'Lone Tree Under A Scandinavian Aurora' By Tom Archer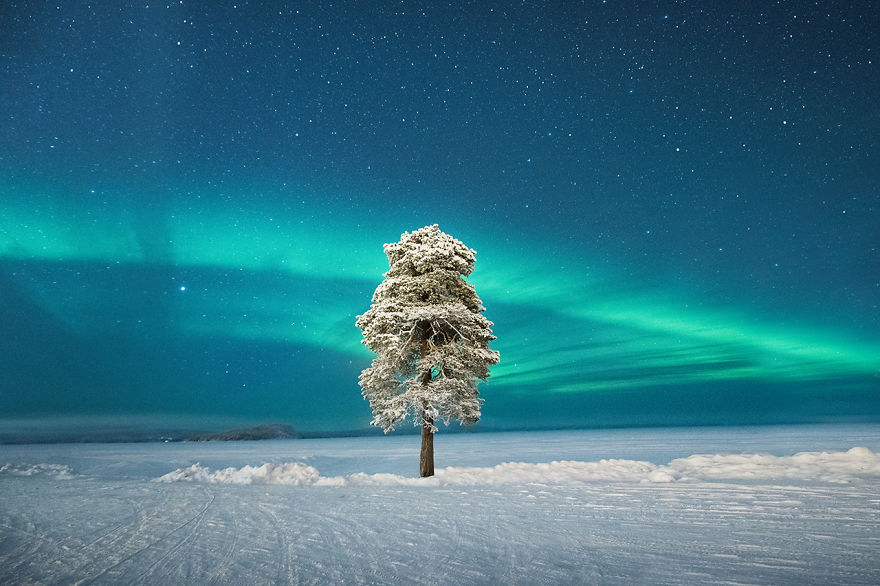 #8 Galaxies Winner And Overall Winner – 'Andromeda Galaxy At Arm's Length' By Nicolas Lefaudeux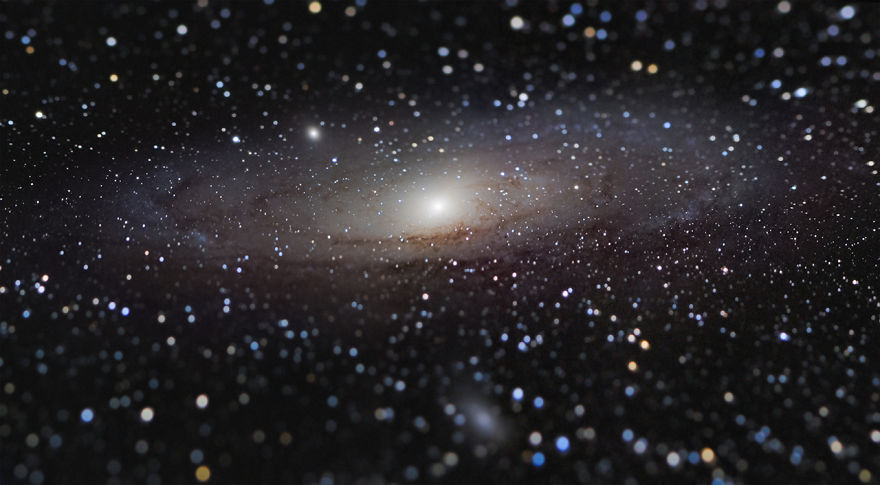 #9 Our Sun Runner Up – '145 Seconds Of Darkness' By Filip Ogorzelski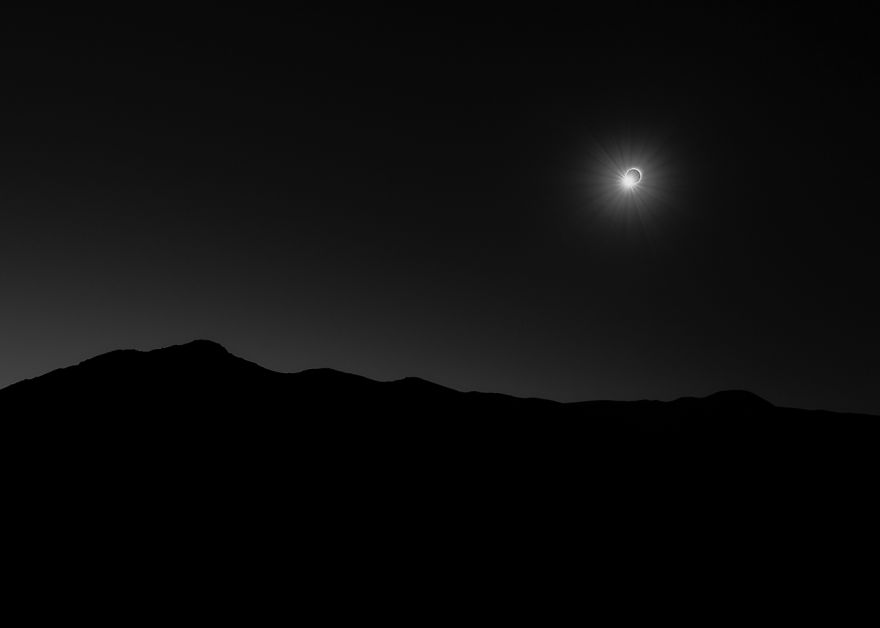 Our Sun winner is the photo taken by a British photographer Alexandra Hart called "Liquid Sunshine." "This is a stunning example of how the 'quiet' Sun is never truly quiet. While the Sun may be less active, the nuclear fusion ongoing below its surface sustains all life on our little world," commented astrophysicist, astronomer and science communicator at Royal Observatory Greenwich Emily Drabek-Maunder.
#10 Our Moon Runner Up – 'Hdr Partial Lunar Eclipse With Clouds' By Ethan Roberts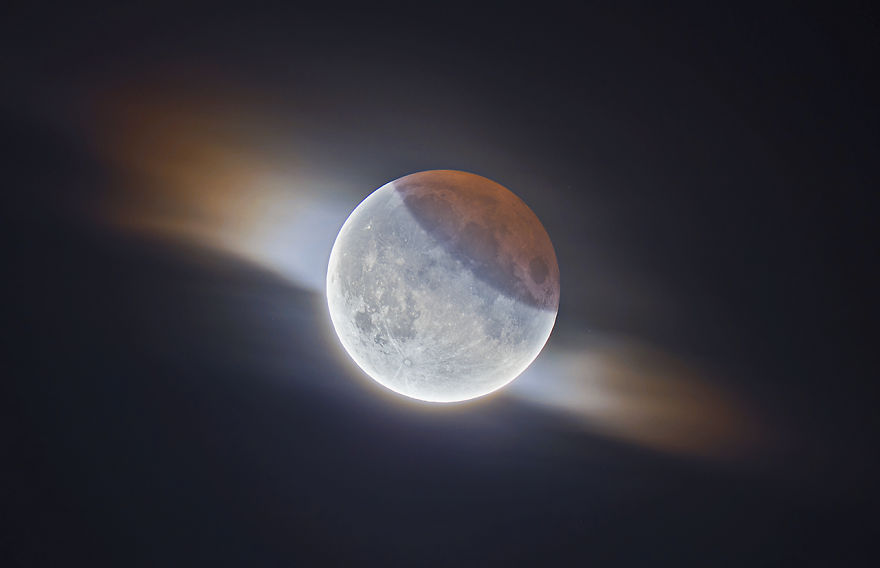 #11 Young Competition Winner – 'The Four Planets And The Moon' By Alice Fock Hang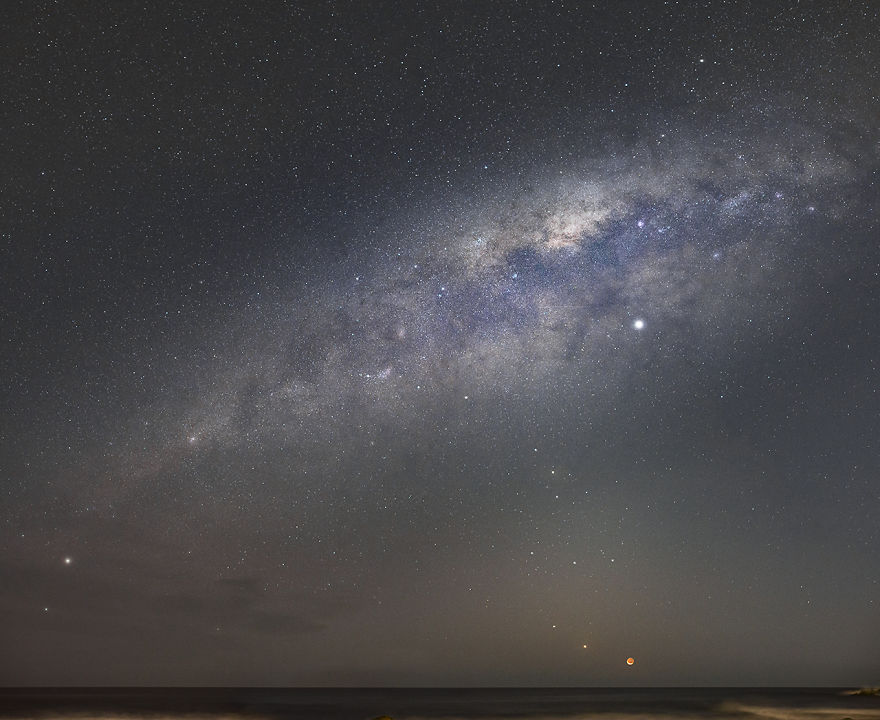 #12 Stars And Nebulae Winner – 'Cosmic Inferno' By Peter Ward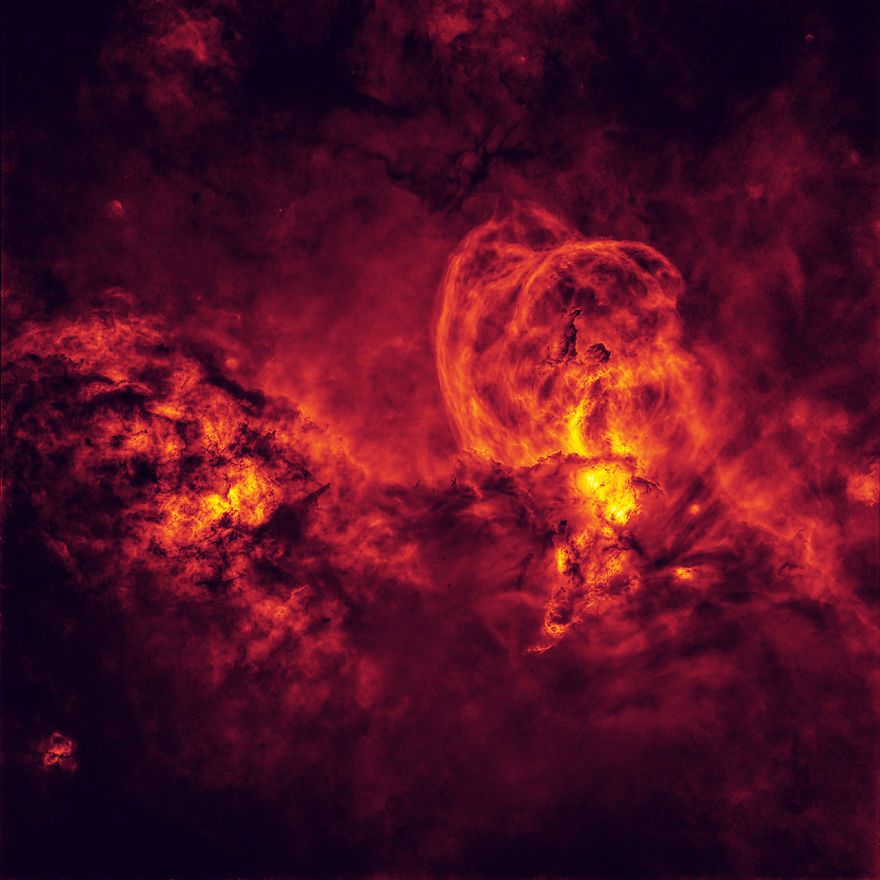 The pastel masterpiece capturing the moon was nominated as the winner of Our Moon category. "This vibrant image teases out the faint colours on the surface of the Moon. Not only is this composition visually striking, but it highlights the different materials the Moon is made up of, all from the safety of the Earth," commented Emily Drabek-Maunder.
#13 Our Moon Winner – 'Tycho Crater Region With Colours' By Alain Paillou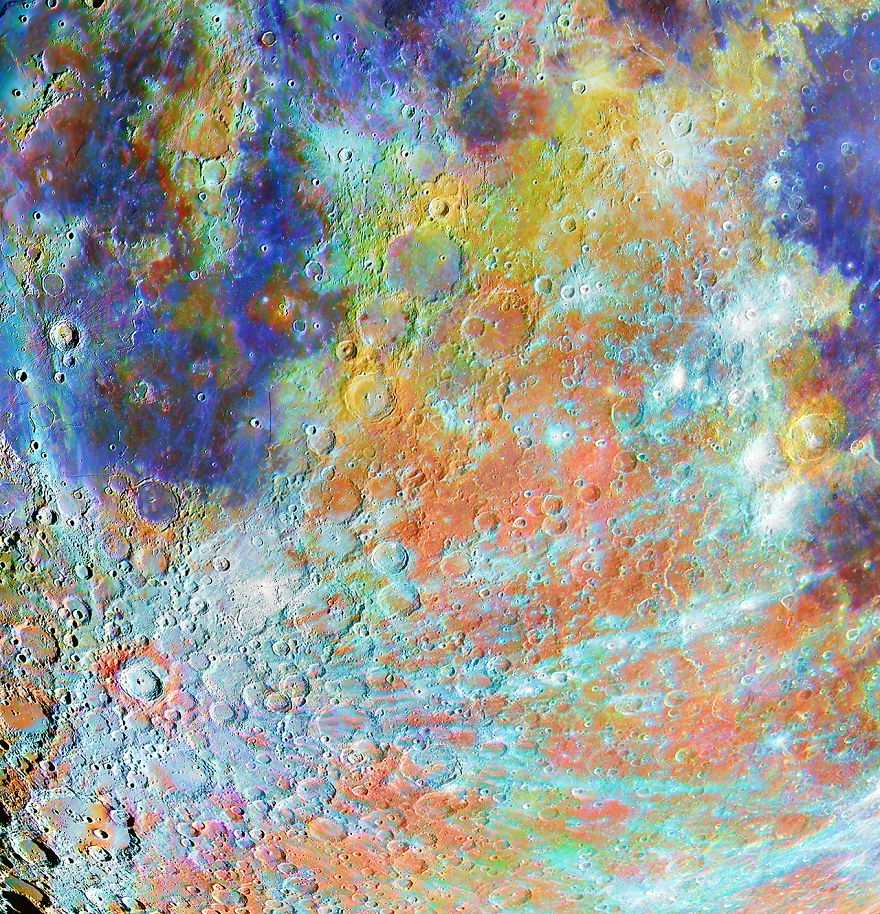 #14 Shortlist – 'Dance Over The Swamp' By Kamil Nureev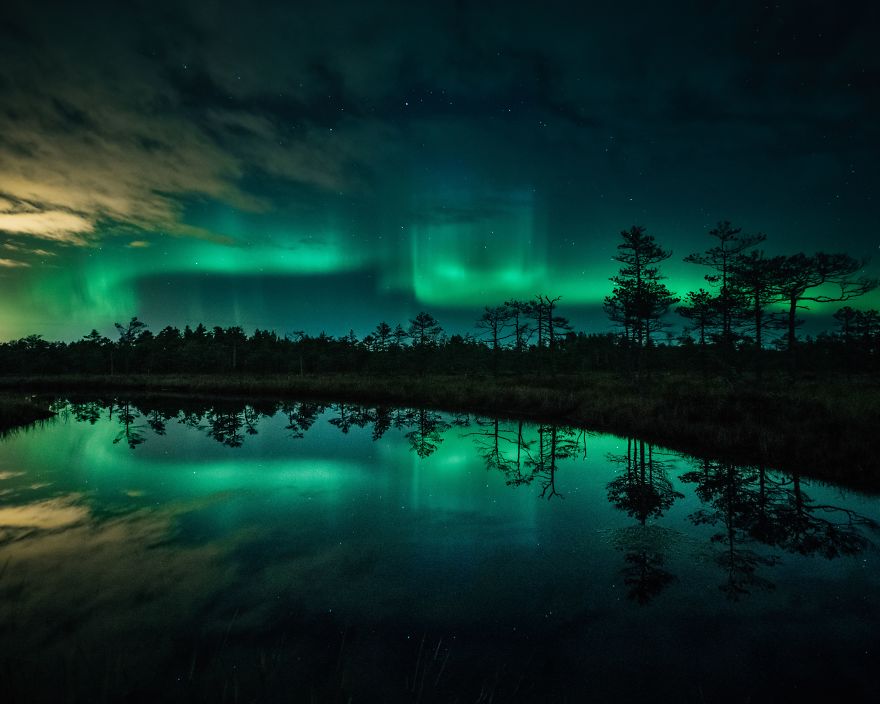 #15 Shortlist – 'Jupiter Rising' By Stacey Downton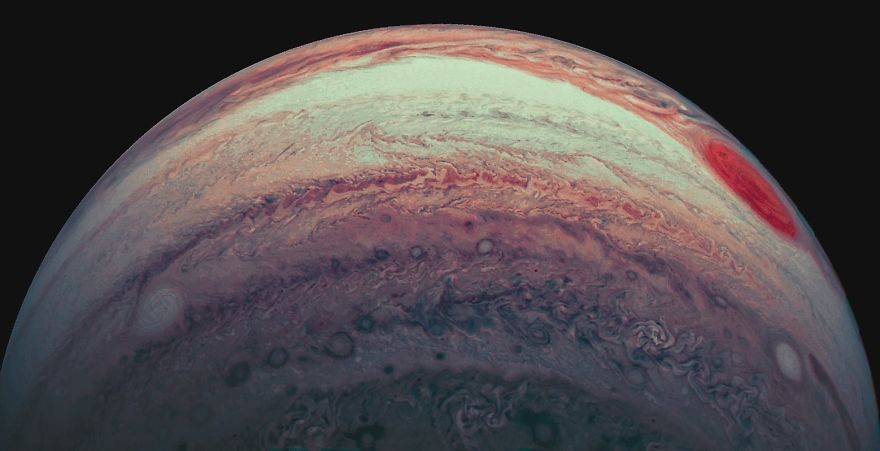 "This was such a dramatic image, with the 'green lady' appearing to take flight above the mountains and illuminated water's edge. I liked the way the landscape was dwarfed by the dominant aurora and yet the forms and colours of the composition echoed above with below. This was one of my favourite images," fine art photographer Susan Derges commented on the winner of Aurorae category.
#16 Sir Patrick Moore Prize For Best Newcomer Winner – 'Waves' By Bence Toth