Do the rigors of everyday life ever get you down? You work, and work ,and work, just to pay the bills — and then you wake up the next day for more of the same.
Jenna Spesard and Guillaume Dutilh decided to take a life-changing risk to do something some people might consider crazy. They quit their day jobs and moved into a tiny, 125-square-foot house on wheels so they could travel across the country. Giving up a life of stability and roots might seem daunting, but this couple insists that it's changed their lives for the better.
They document their journey on their popular blog Tiny House Giant Journey, where they've inspired thousands of readers to do something similar.
Followers of the Tiny House Movement already know the benefits of downsizing in the way Jenna and Guillaume have: You don't have to worry about high energy bills, mortgages, or sometimes even property tax, just to name a few perks.
If you're still not sure about this tiny house lifestyle, read more about their new life below. What do you think? Would you quit your job to do something similar? Let us know in the comments, and please SHARE if you're also inspired by people following their dreams!
——————————————————–
The couple lived and worked in Los Angeles. She was an executive assistant in the film industry, and he worked as an engineer for Yamaha. Though they had great careers, they were getting tired of the cubicle life.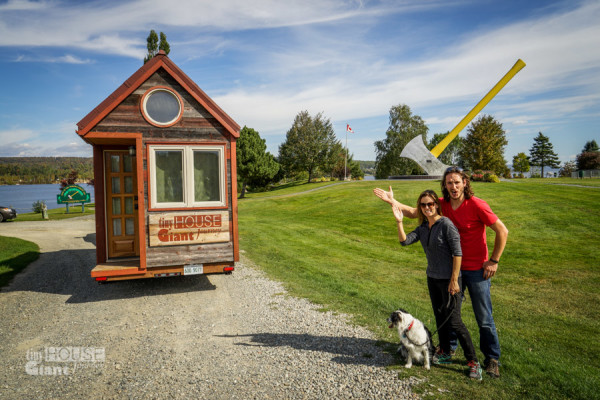 ———————————————————-
While watching a television program about tiny house living, they were inspired to do something similar. They envied the ability to live a free lifestyle without having to be tied down.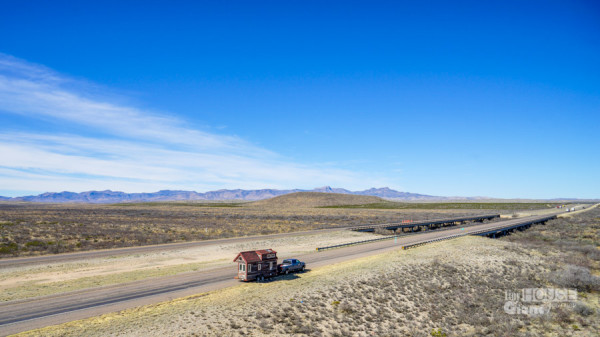 ————————————————————–
They were able to construct the home in about one year by building on a 20-foot trailer from Tumblewood Tiny Homes, a popular manufacturer of miniature abodes.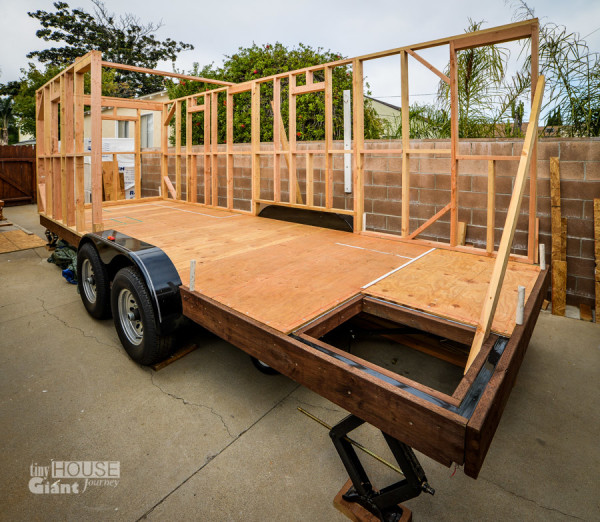 ———————————————————–
The entire construction cost between $25,000–$30,000, which costs less than the rent would have been paying for a Los Angeles apartment.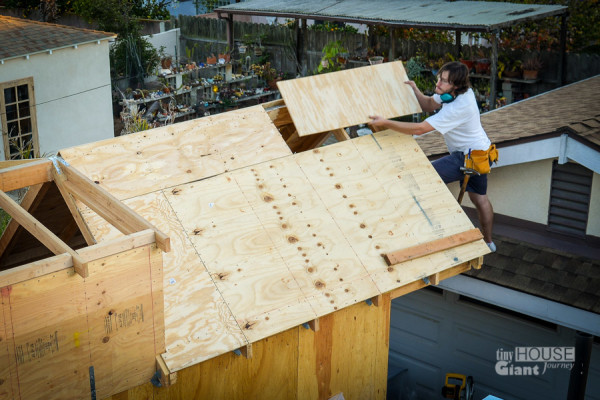 ————————————————————–
Though tiny houses can be built for cheaper, they wanted to make sure that every detail of the house came out as they'd envisioned.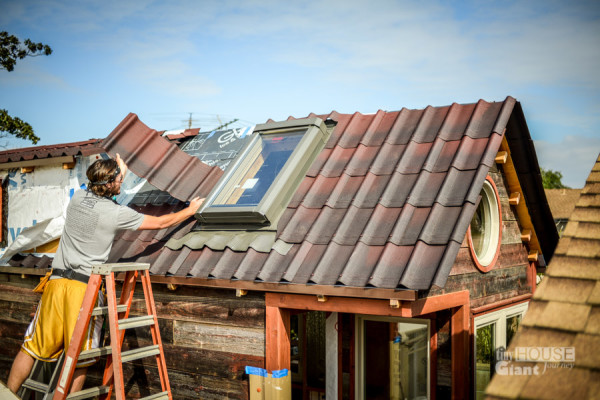 —————————————————————
After the construction was completed, they hitched the house to the back of a truck and set forth on their new lives of traveling and debt-free living.


—————————————————————-
The 126-square-foot interior is laid out for maximal efficiency and includes a sleeping loft. They got rid of any clutter and junk they didn't need, but made sure there was enough room for the things they love.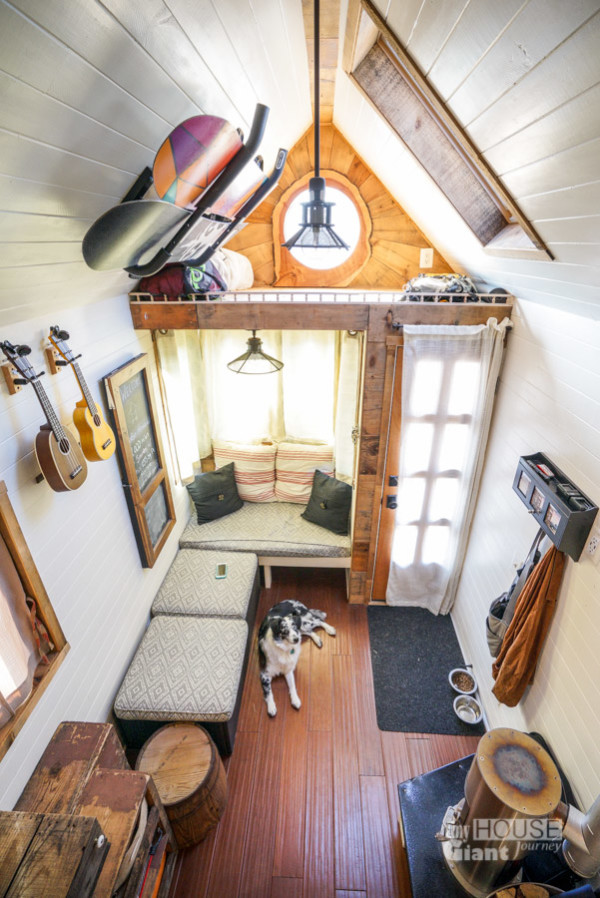 ——————————————————————-
The interior features hardwood floors, recessed light fixtures, skylights, and custom wood paneling.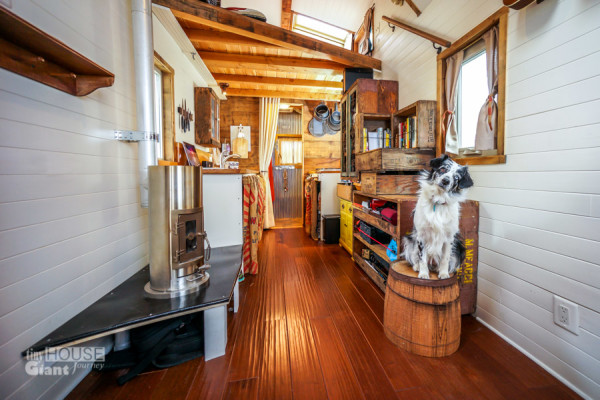 ——————————————————————
What you might not see is how it runs: Construction also included a gas generator, water tank, and water heater.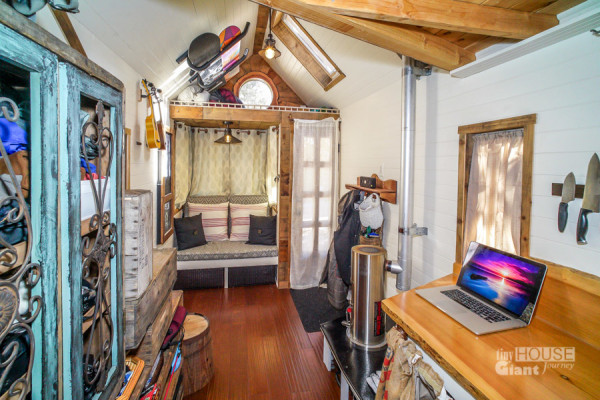 —————————————————————
Of course, the house has some minor inconveniences: They have to visit laundromats, and they must pay quite a bit for gas mileage.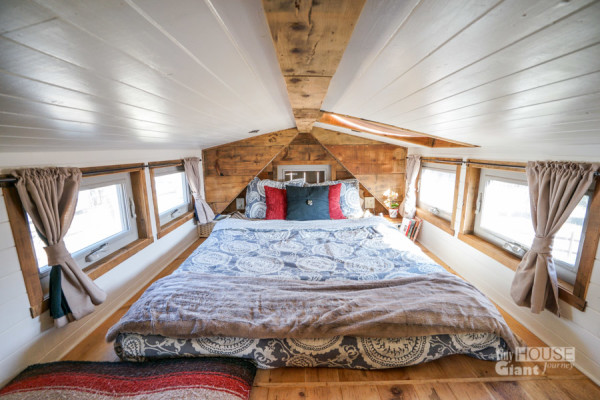 —————————————————————
However, they feel that the inconveniences are worth it to be able to wake up with a new view every day. They have traveled to 25 states and racked up over 10,000 miles on the odometer.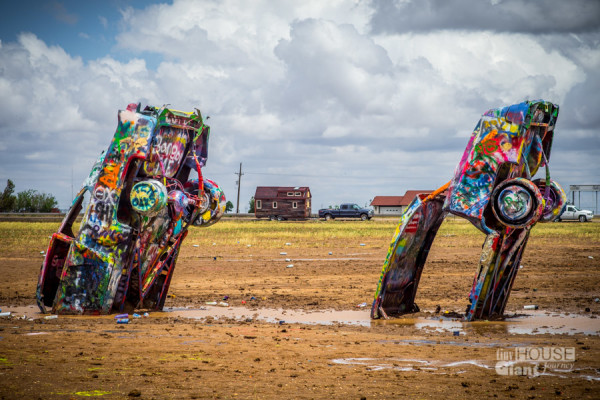 —————————————————————-
Though they quit their day jobs, they continue to earn money. She blogs for Tumbleweed Tiny Homes, while he does presentations for them.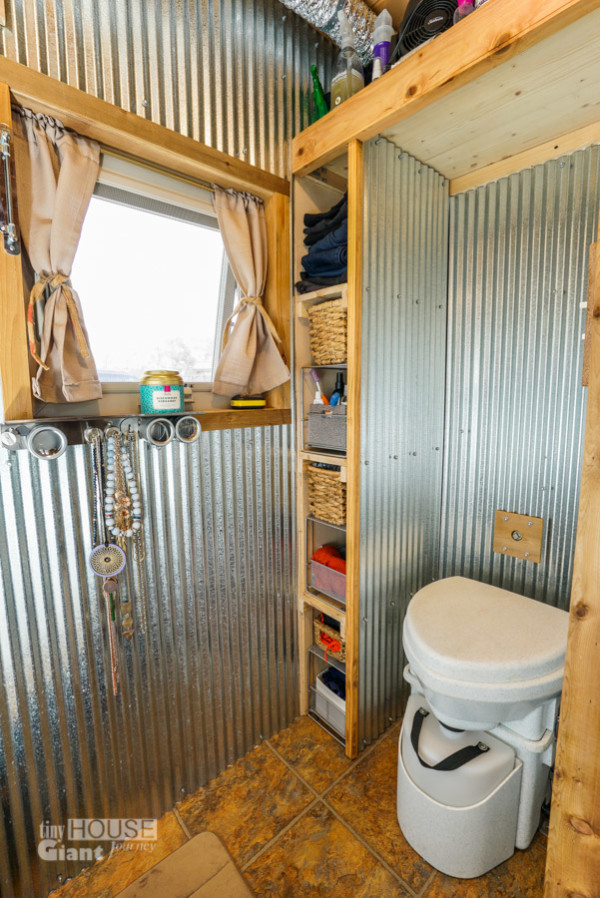 ——————————————————————
They also derive income from their blog, where they provide instruction and guidance to readers who would also like to live the tiny house lifestyle.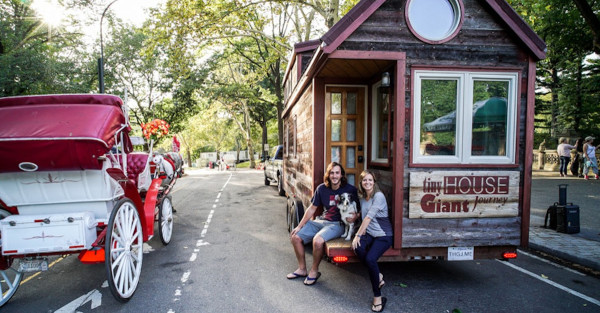 —————————————————————–
Though the space is small, they have had no trouble adjusting. They've been able to make a comfortable home for themselves.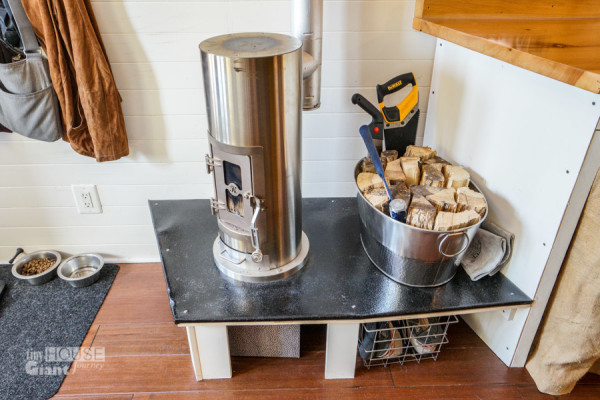 —————————————————————-
Not to mention, they can see the entire country from the comfort of their own living rooms. They have plans to visit at least 11 more states in the next year.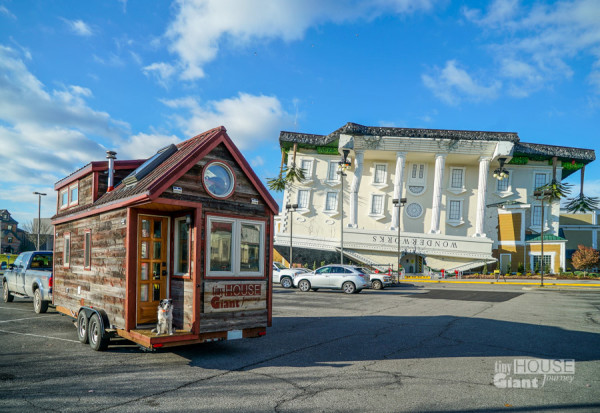 —————————————————————-
Now that they're living in their mobilized tiny house, they are free to see the world on their own terms — and on their own timeline.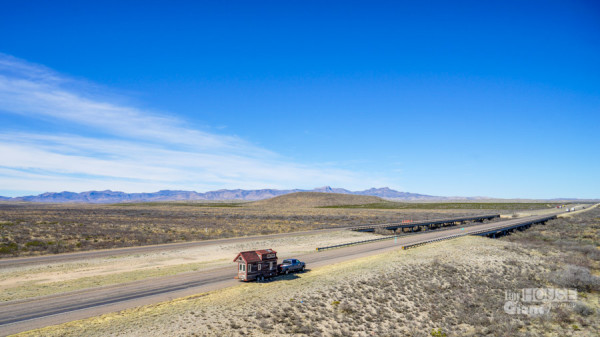 Please SHARE if you know anyone who might be inspired by such a lifestyle!