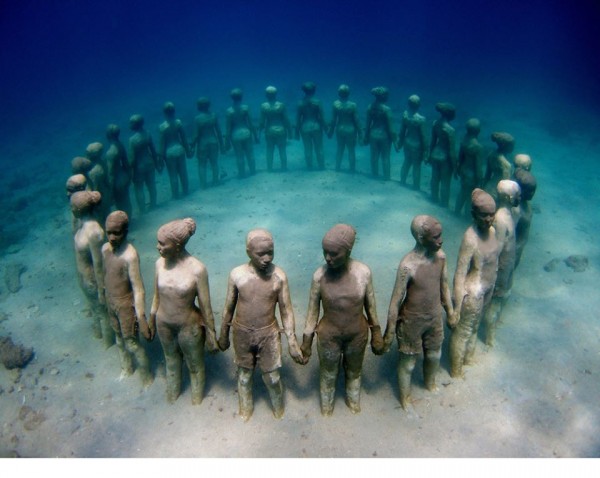 Take the plunge into Mexico's underwater museum
It's not just flurries of brightly coloured fish that you'll spot whilst swimming the warm, turquoise waters off the coast of Cancun.
Just a short kick of the flippers away from 's famous diving spot, Manchones Reef, you'll find a collection of over 400 underwater statues that comprise one of the world's most unusual museums, the Cancun Underwater Museum.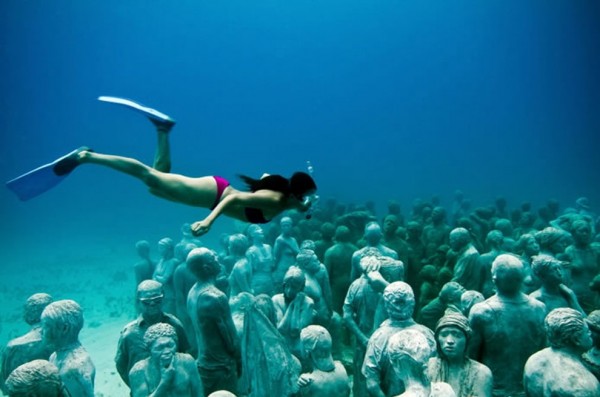 Despite being an artistic project, the park has conservation at is core. It is an attempt to ease some of the swimming traffic away from the reefs suffering under the strain of tourism.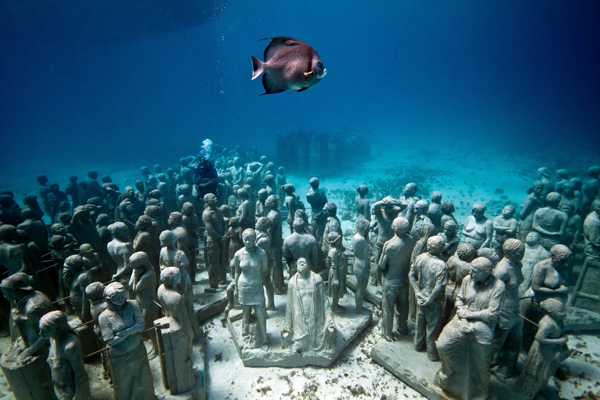 The permanent collection of life-size sculptures features a range of scenes, from everyday life above water to iconic events such as the Last Supper. Other more artistic scenes include the Phoenix – the museum's first kinetic structure of a woman with purple coral wings.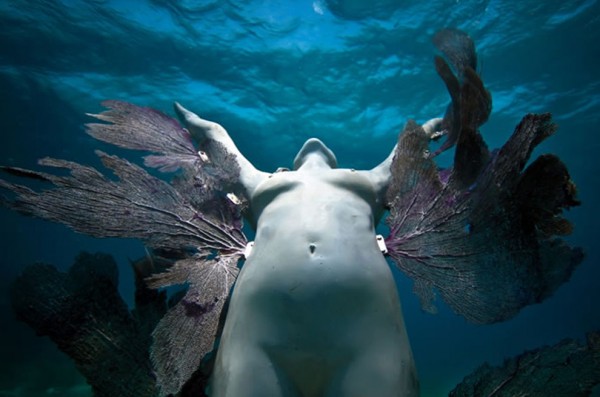 You don't need to be a deep sea diving expert to enjoy the museum. There are two galleries – one deep and one shallow – and the latter exclusively welcomes snorkelers. If you don't fancy taking the plunge, you can take a ride in a glass bottomed boat and catch all the action from the surface.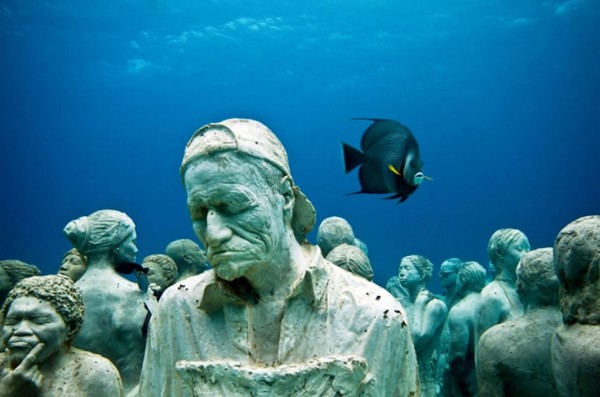 The waters off the coast of Cancun are some of Jason Decaires Taylor, the artist behind the project, designed the sculptures from ph neutral clay in order to stimulate the growth of coral reef and marine life.