The coronavirus has been occupying both the airwaves and our minds for the past several weeks. So, why not take a break from the stresses of the lockdown and focus our minds, even if for a moment, on things that await us once the quarantine period is over.
Eric Gross is a landscape photographer from Colorado, US who's in search of unseen natural gems in North America and beyond. And so it happened that he stumbled upon a unique phenomenon that has since then mesmerized the world. Bored Panda reached out to Gross for an interview.
When we think we've seen it all in nature, another marvel makes its way to the internet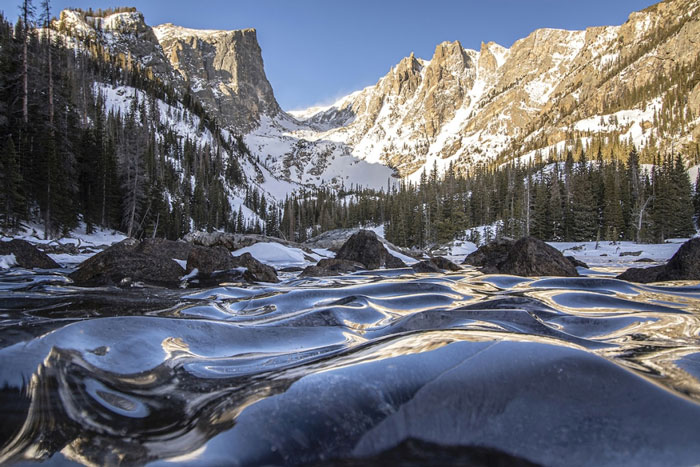 Back in February, Eric journeyed to Dream Lake in Colorado's Rocky Mountain National Park. When he arrived that first morning, right before sunset, he saw at least a dozen other photographers wandering around, taking pictures. So he moved away to a more secluded part of the lake for a unique perspective.
"While much of the lake was simply bumpy, one small section near the shore actually had what looked like frozen waves with sharp edges, hard curves, and steep sides. I couldn't explain what I was seeing, so while trying to imagine how 'frozen waves' could occur, I started shooting. And shooting, and shooting," said Gross.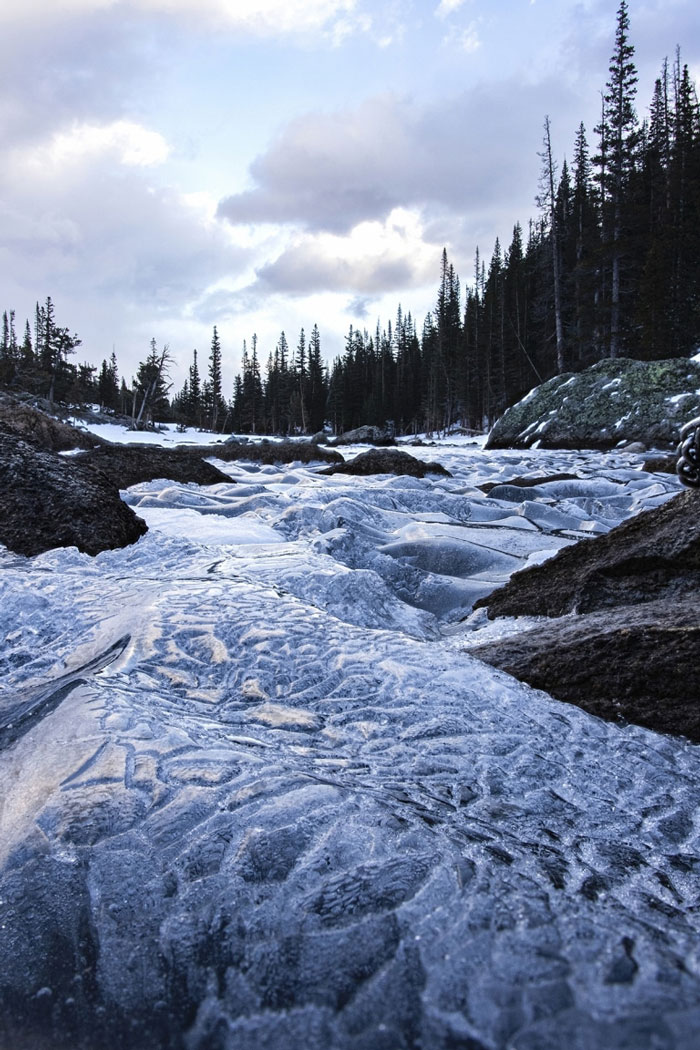 It wasn't long until the photographer found a technique that gave a truly unique perspective. And so his first photograph taken of the frozen waves kept the excitement up for days to come.
His Instagram post of the ice waves described the unique moment as wind-swept waters frozen in time, visualized from a perspective that seems otherworldly due to the lake looking like a pool of liquid metal.
Photographer Eric Gross was able to snap some photos of the unique frozen waves at Dream Lake, Colorado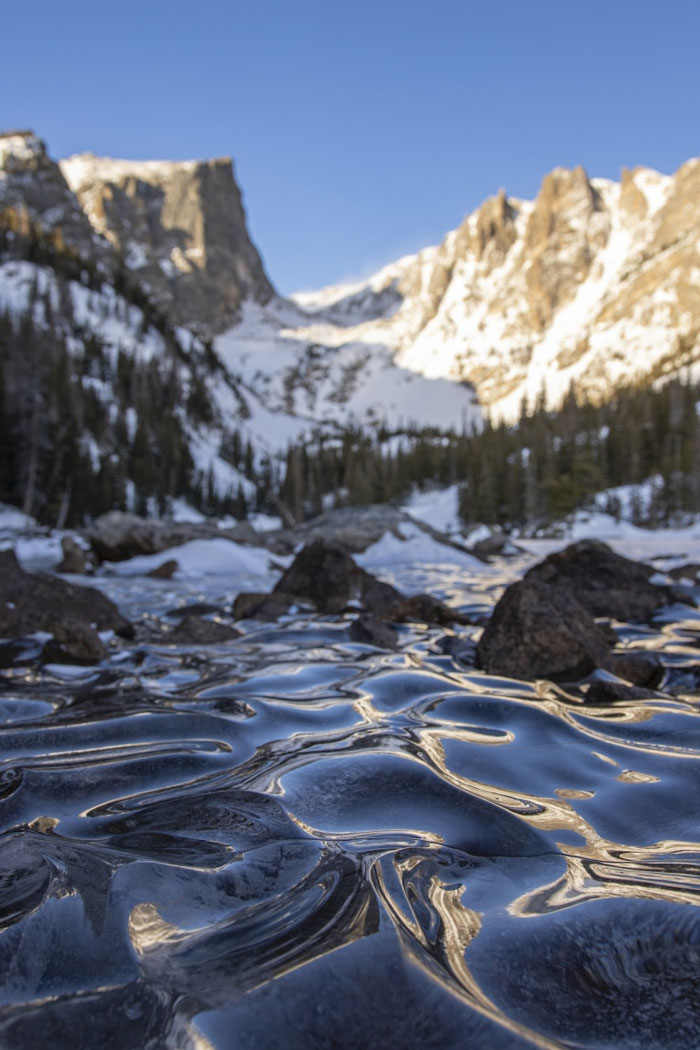 The ice wave phenomenon isn't too rare, especially in the Rocky Mountain National Park, but it certainly provides a more unique contour compared to occurrences elsewhere. The world is yet to figure out what exactly plays a role in the formation of these ice waves, but there are two prevalent theories so far: [1] it is the result of the synergy of water, cold weather, and wind, or [2] drifting snow melting across the surface of the frozen lake and re-freezing into ice over time.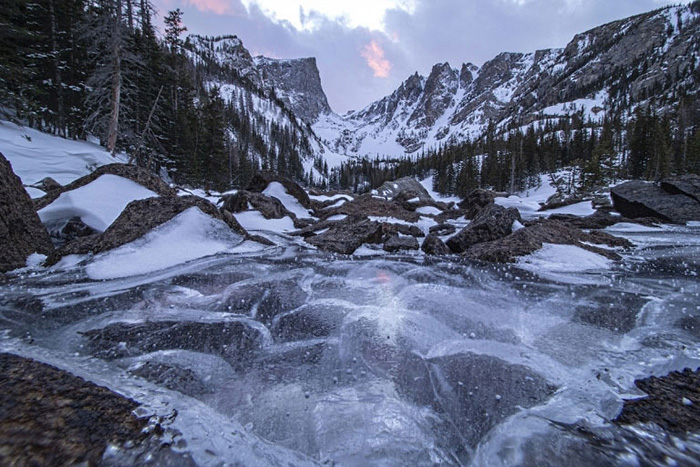 After his first expedition in February, Eric returned for more in March. Following his second photoshoot of the majestic lake and mountains, his photos began making headlines soon after posting. And you'll be surprised to learn that such masterful photography actually has somewhat humble roots:
"In early 2014, I began doing copywriting work from home. By September, I had saved up enough to roadtrip, while continuing to work, across North America. Before that, I had randomly gotten two basic photography gigs and used the money to buy a basic DSLR camera kit."
Eric described it as wind-swept waters frozen in time, visualized from a perspective that seems otherworldly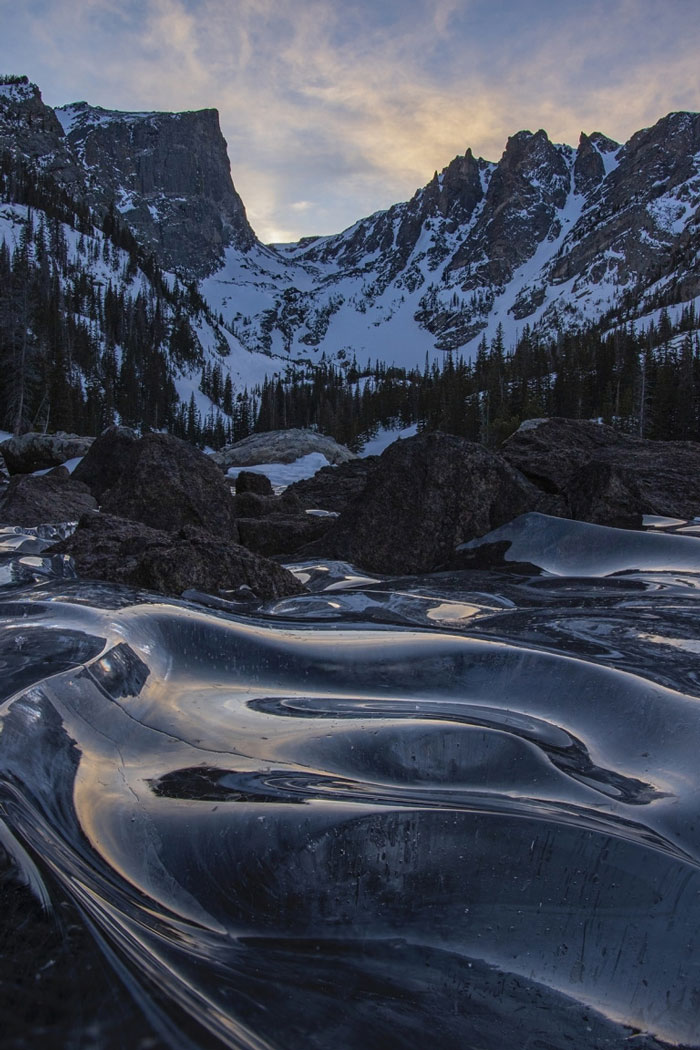 Eric continued: "When I started traveling, it quickly became apparent that I wanted to use the camera a lot, and started learning by doing. Once I began hitting some truly wondrous natural landscapes across the country, including my first national parks, my entire mindset shifted from traveling for adventure to traveling for natural landscapes and photography."
You'll also be surprised to hear that since leaving New Jersey back in 2014, Eric has lived in four states, stayed with every family member and high school friend he could think of all over the US, visited 30 national parks, and spent a total of roughly 34 months living in and out of his 1997 Toyota Camry, which he modified into a punnily named Campry in 2019, complete with a bed and storage. An adventurous life indeed!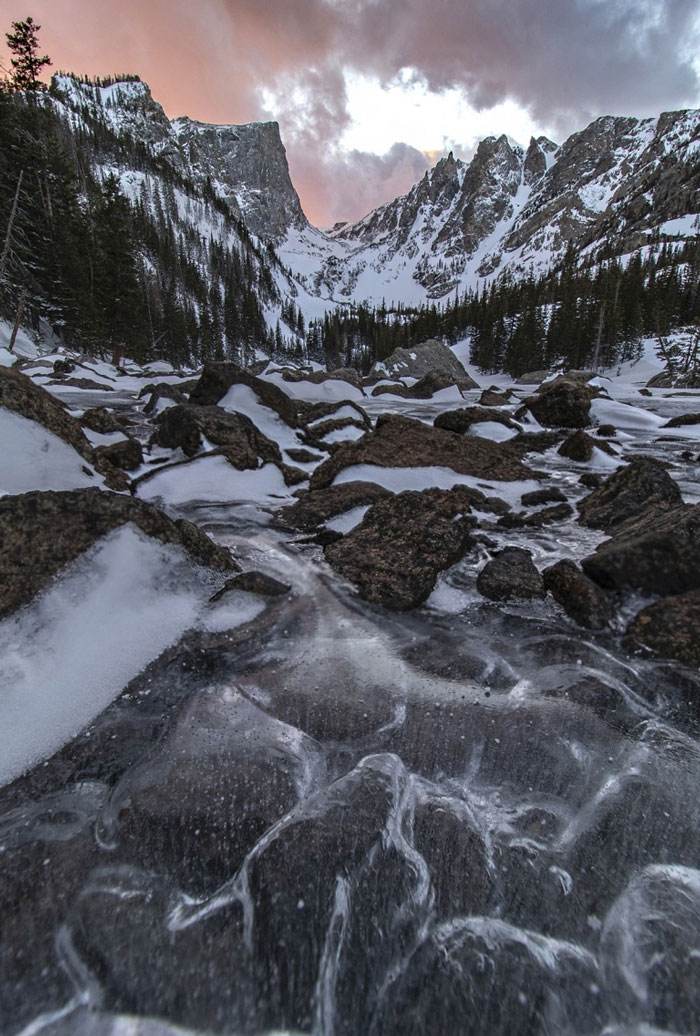 When asked what was the most challenging part of photographing the lake, Eric, without hesitation, said: "Definitely the weather."
"After that first bluebird February day gave me an image I loved, I knew I had to go back and try again with more planning. I tried to go for a sunset shoot the following week, but this location, being at 9,905 feet in elevation, battered me with over 40mph snow coming directly at me down the valley, even though it was not snowing at the trailhead at 9,400 feet."
Believe it or not, he hiked up to Dream Lake twice, taking a meticulously planned approach the second time around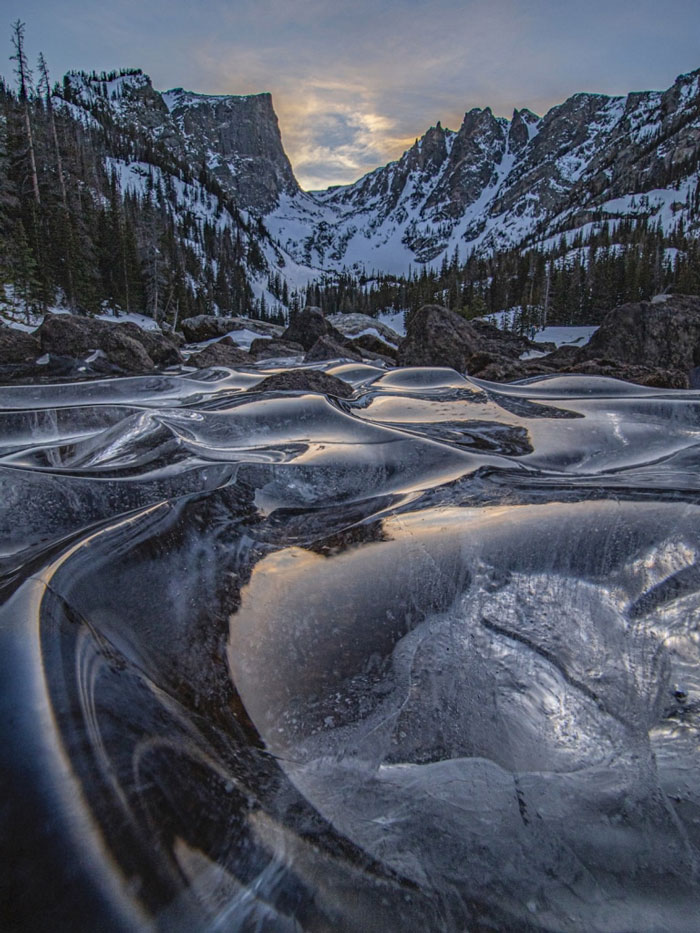 He continued: "I hiked the next morning, where again, it was sunny at the trailhead, but after the 1 mile trip to the lake, it was far too windy with nearly whiteout conditions to take any photographs. On my fourth and fifth trips, I was able to actually use my camera."
Believe it or not, the challenges did not end there, as he also explained that the rocks under the lake were heating up fast because of the brutal sun at the nearly 10,000-foot elevation and melting the ice in some places, making it dangerous to tread on the lake.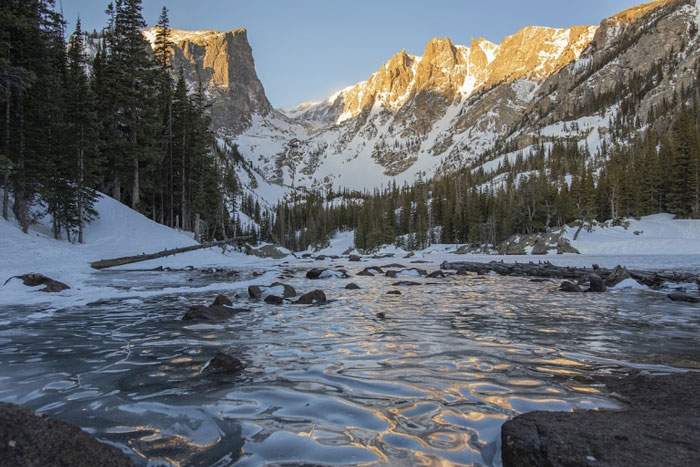 "What I learned from this experience is that for most locations, there is simply no way to plan a foreground for an image. It requires going to the site and walking around, possibly for hours, to find something interesting enough to take up half the image. Even on the carved ice, I have dozens of images from different pockets that aren't nearly as compelling as the best ones, which showed that moving just a few inches can have an enormous impact on the image's foreground," said Gross.
Lastly, we asked Eric about his plans for upcoming photographs and whether he has other unique shots prepared for his audience. He had this to say: "As some hype built around these images and the lake itself, it became apparent that an interesting foreground, combined with a beautiful landscape background, is my ultimate prize. As Covid-19 has shuttered some areas and effectively locked me out of some opportunities before winter ends, my plan now is to put my boots to the ground a lot more often, looking for the most interesting foregrounds, instead of focusing more on dramatic mountain peaks."
Despite being challenged by the weather and the lake starting to melt, he managed to get the shot he wanted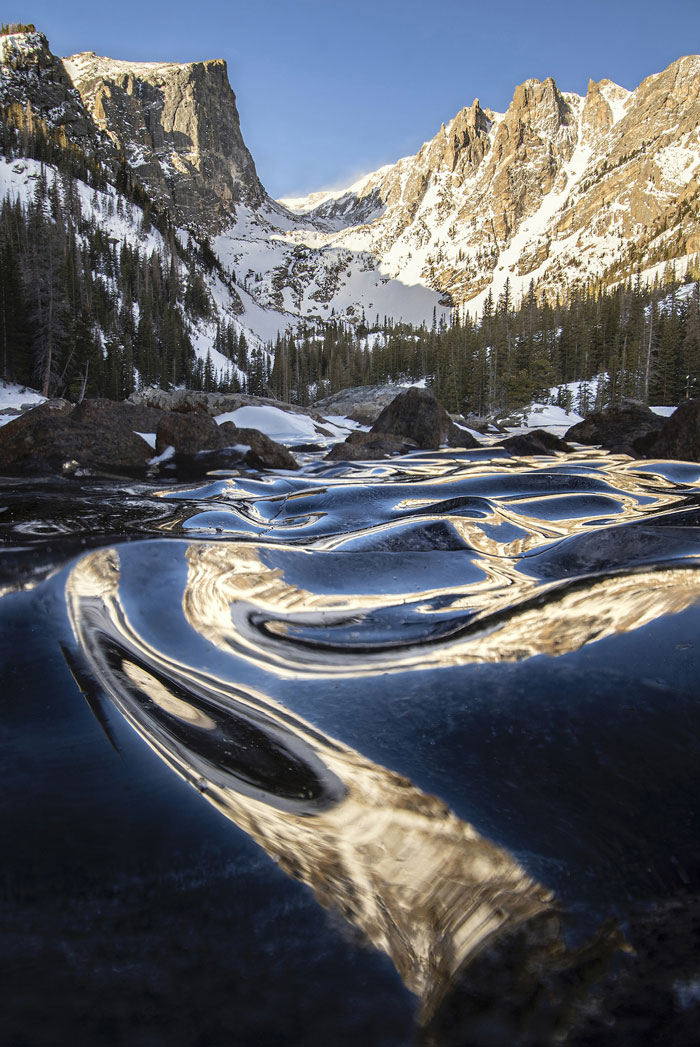 He continued: "While I don't yet have a timeline, I've begun creating a list of prior images from across North America that I want to retake with a more artistic eye in an attempt to take world-famous landscapes and create something truly original from them."
If you've enjoyed Eric's spectacular shots of Dream Lake, why not check out more of his work in the article below and be sure to visit his website, Facebook, and Instagram page for more. And why not tell us in a comment about some of the more unique things you've seen in photography in the comments below!
Here are some of Eric's other photos featured on his Instagram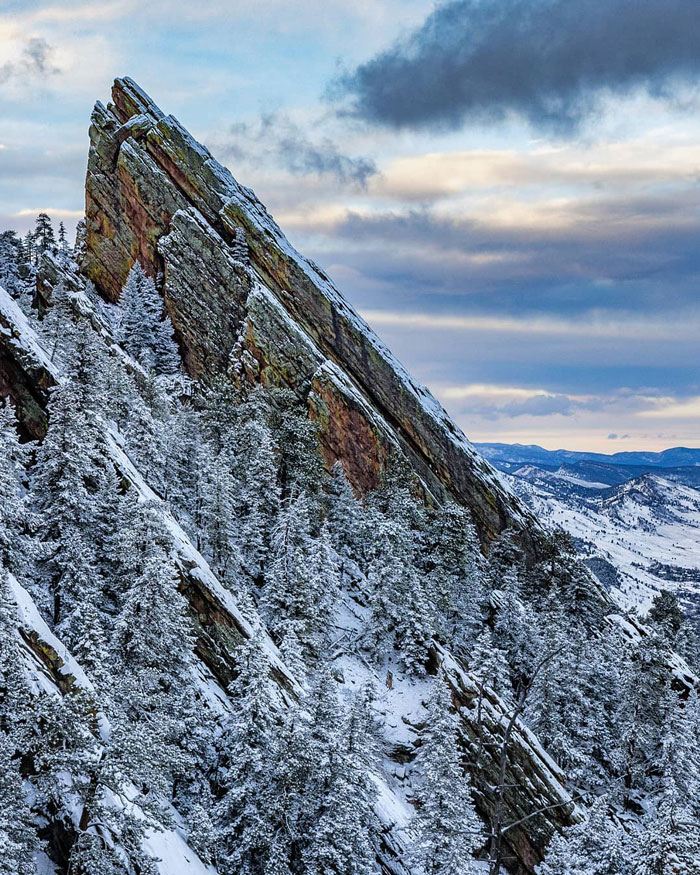 Image credits: Eric Gros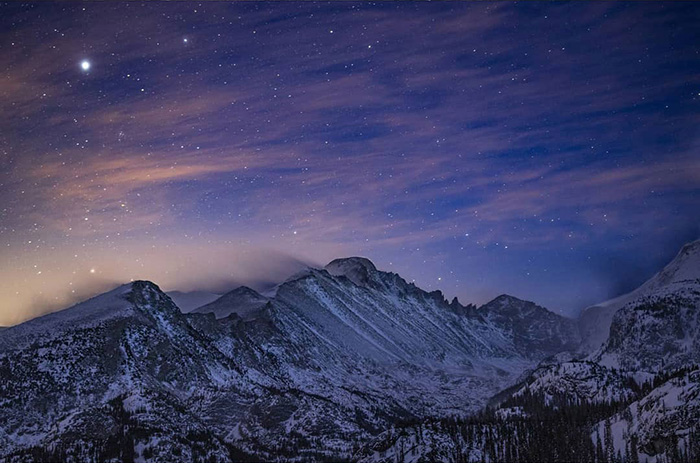 Image credits: Eric Gross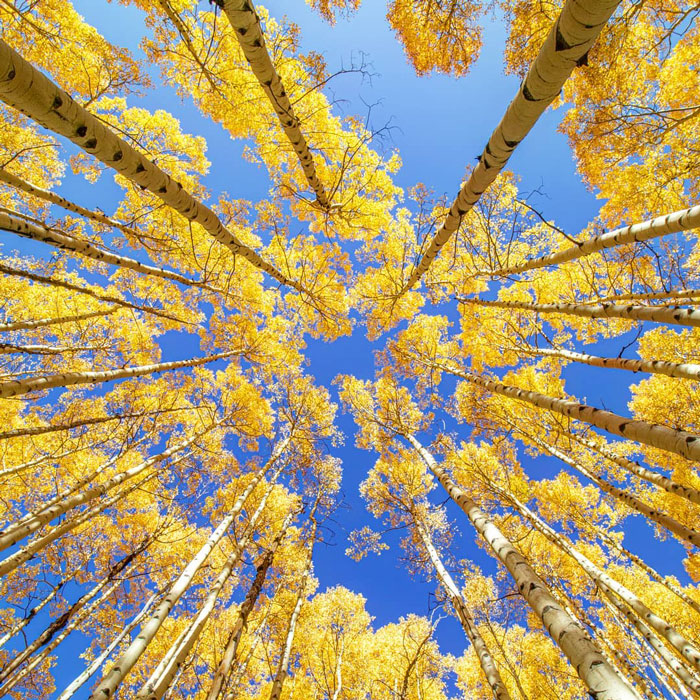 Image credits: Eric Gross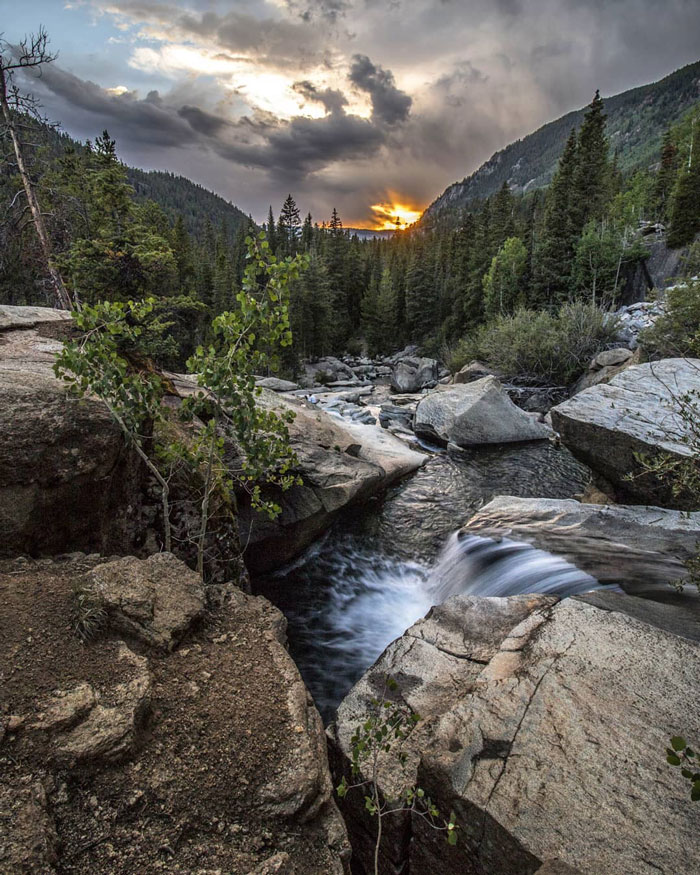 Image credits: Eric Gross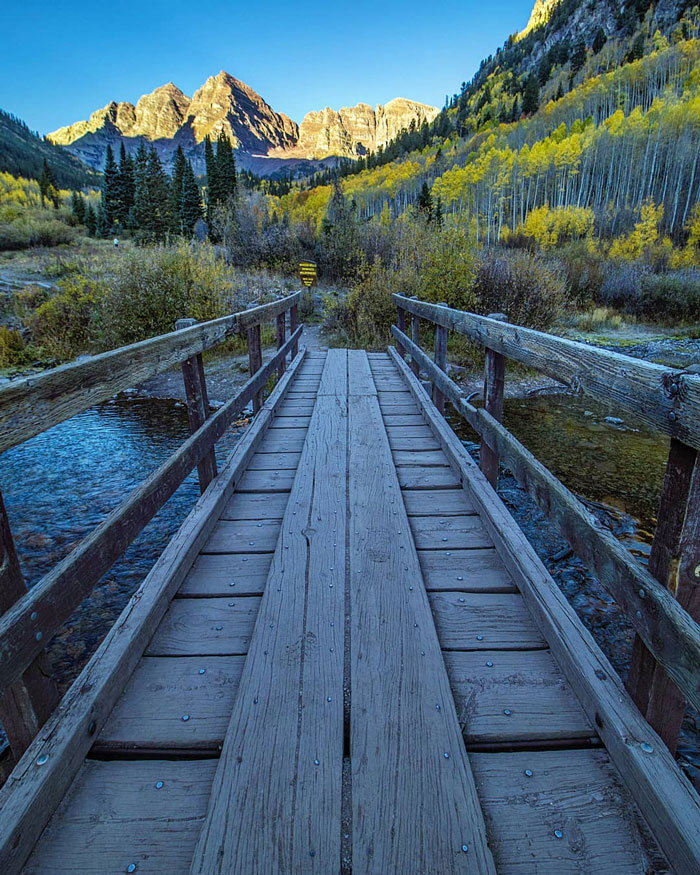 Image credits: Eric Gross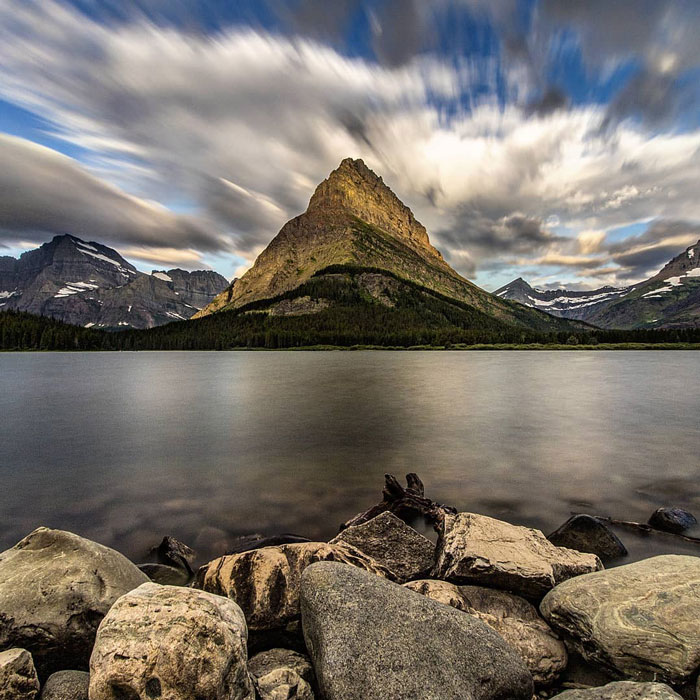 Image credits: Eric Gross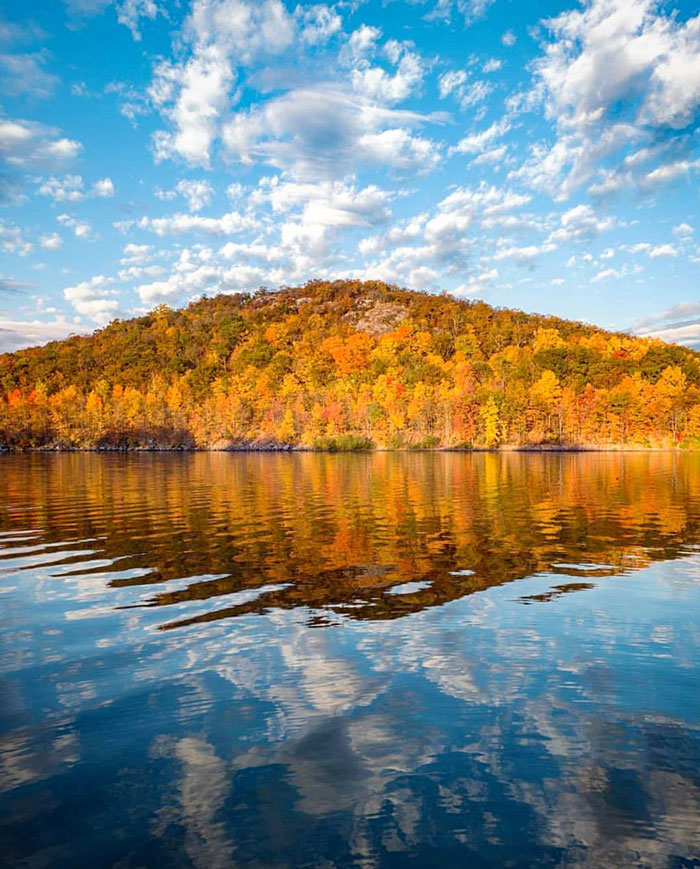 Image credits: Eric Gross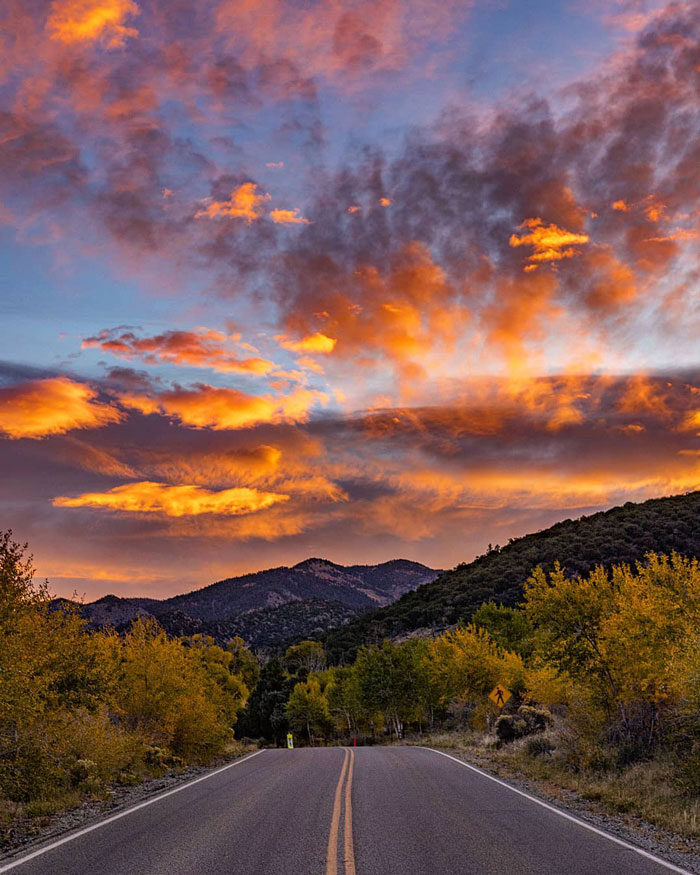 Image credits: Eric Gross