A 96-year-old Toronto resident is selling her two-story home located in the West Toronto neighborhood of Bloor West Village. From the outside, the house doesn't look like anything out-of-the-ordinary, and even her neighbors had no idea the surprise she kept inside…
Decorated in perfect style circa 1965, the home is intricately and gorgeously decorated in the 1950s and '60s era — from floor to ceiling. We're talking metallic wallpaper, modern baroque prints, colorful carpeting, and neo-ornate splendor and much, much more.
The homeowner is a 96-year-old seamstress who has always been passionate interior design, but was never able to make it her profession. Despite her age, she and her family have lovingly maintained the home's classic beauty and eccentricities for 72 years. The interior remains in absolute pristine condition, and is currently on the market! How much would you love to call this place home?!
So take a tour of the incredible home below, and please SHARE this amazing journey with your friends on Facebook!
From the outside, a 96-year-old woman's Toronto home looks pretty ordinary. Nothing special, right?! But just wait…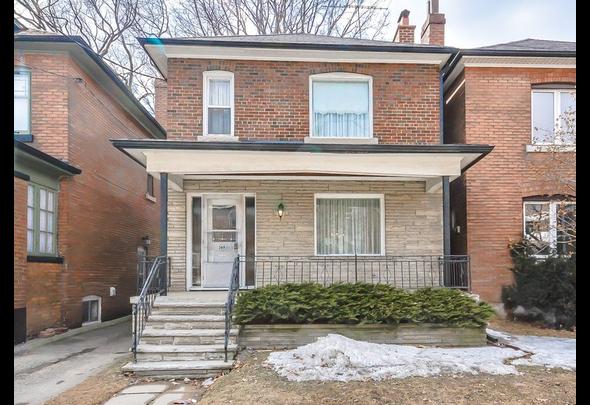 The homeowner is a seamstress and knitter by trade. At 96, she's finally getting the recognition she deserves as an interior designer, though she's had no formal training!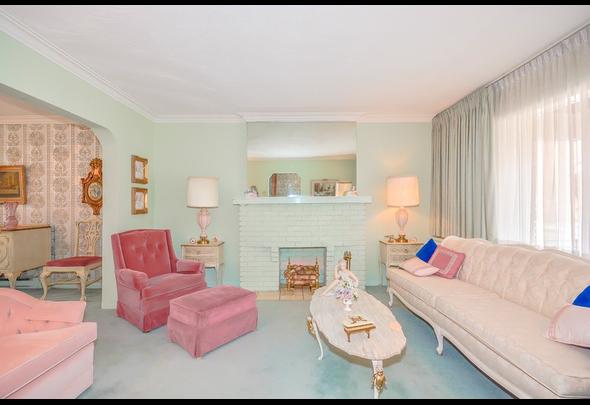 From floor to ceiling, this 2-story detached home is decorated in perfect 1960s style. Just look at that wallpaper!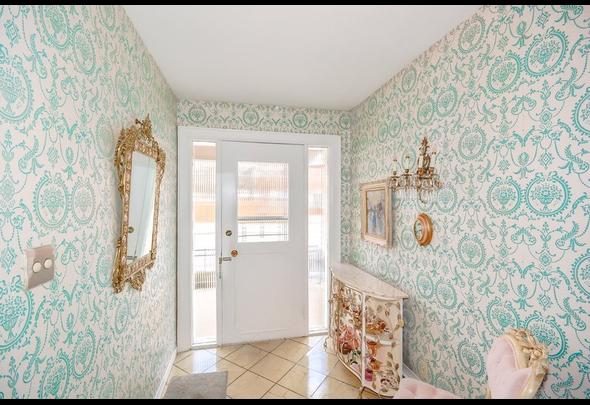 The homeowner says, "I like soft colors and I like things to match and flow well together. I prefer tone-on-tone to bright colors".


It's easy to see her favorite colors are soft pastels, like pink, purple, seafoam and aqua. The kitchen boasts amazing light fixtures and custom cabinet hardware.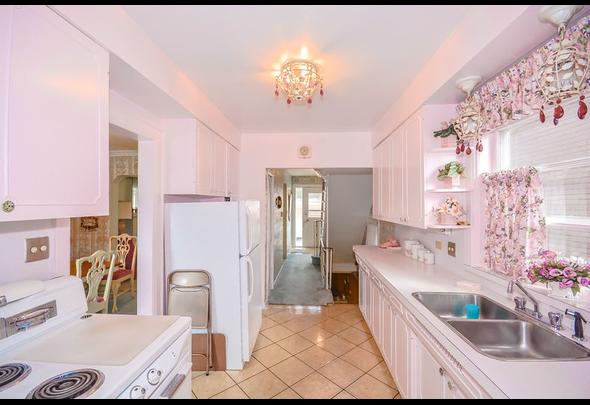 And who doesn't love a breakfast nook?! These date all the way back to the days of the Brady Bunch, and are perfect for your cozy morning coffee.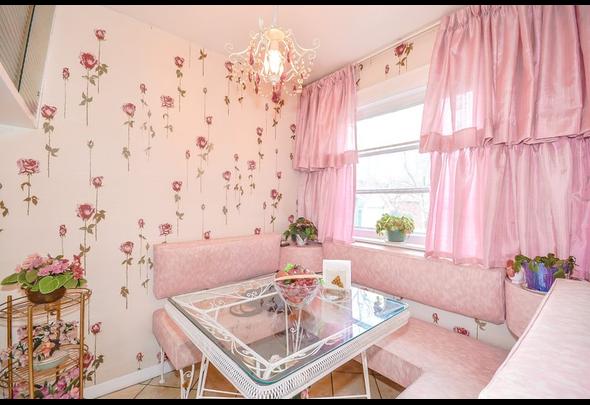 The master bedroom features bright, bold gemstone purple, lilac walls, purple carpeting and a fuchsia settee.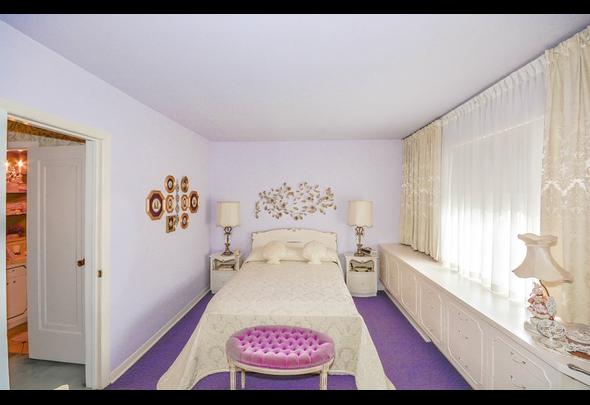 Look at those built-ins, the copper gold mirror and emerald velour. Just beautiful!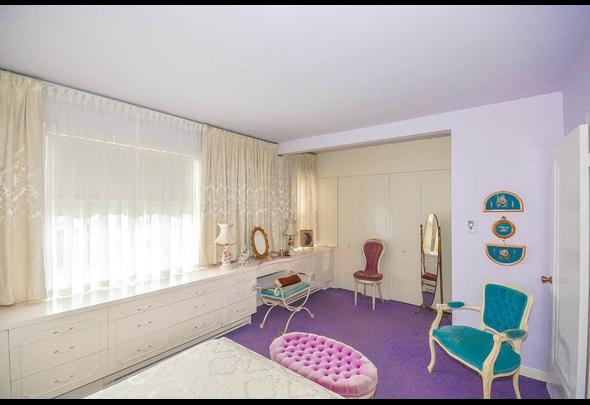 The homeowner's daughter remembers how her mother's style wasn't complete without the color pink. Naturally, this is her favorite room in the house!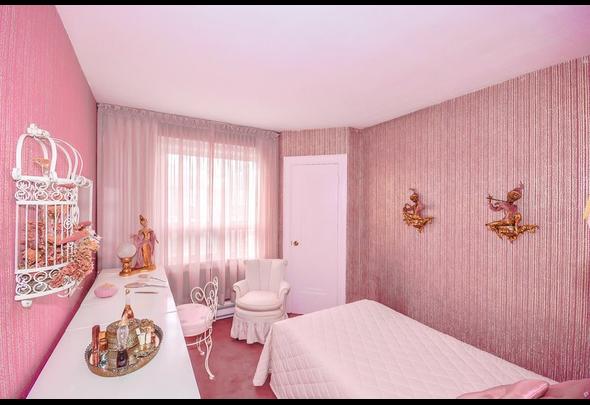 The family bathroom is also pink, but with matte gold accents to match.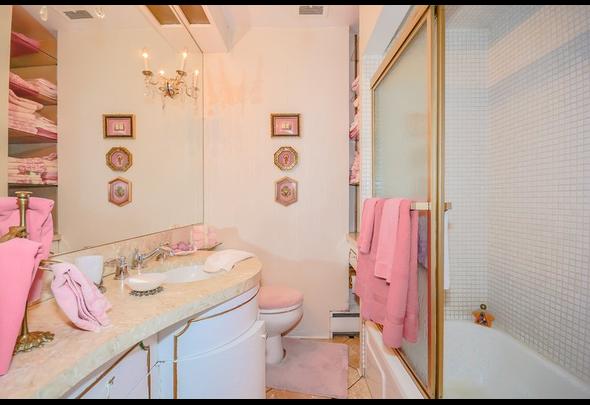 This is the style maven's sewing studio, where she showcases her love for purple and orange.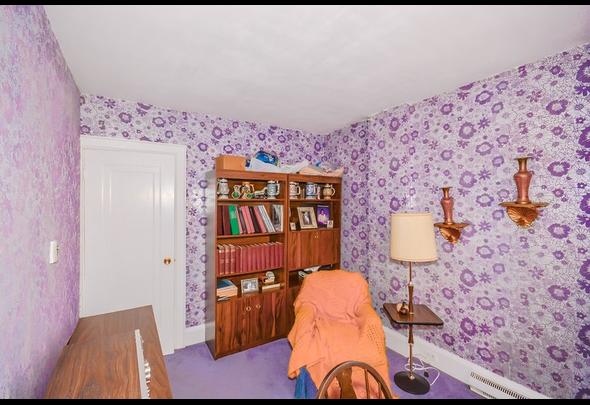 No retro home would be complete without a fabulous, spacious basement. It keeps that vintage look, but also has a geniune playroom feel.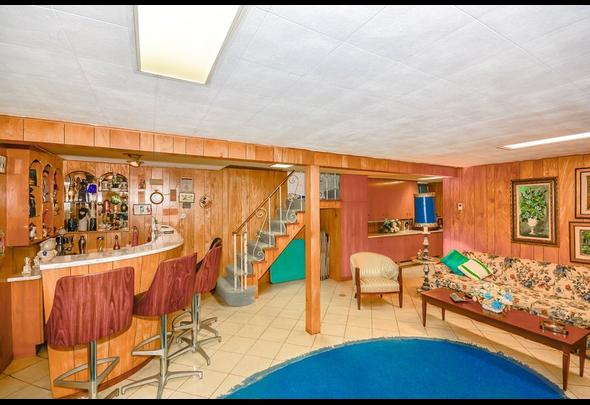 The basement bathroom features a sweet lilac sink, with a function-forward accordion shower stall door.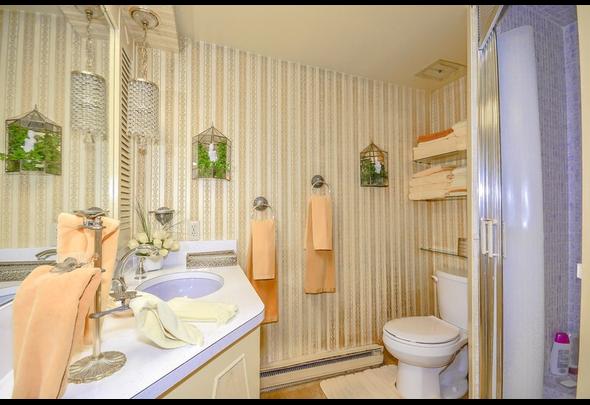 OMG! A fully equipped basement laundry suite, too? This home has seriously got it all.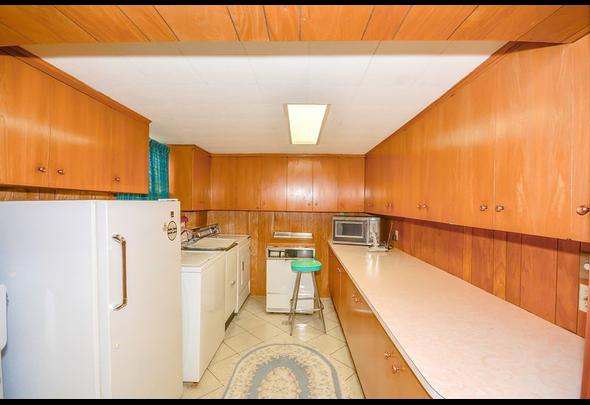 Outside, there's a wonderful outdoor space, complete with Astroturf and swan planter.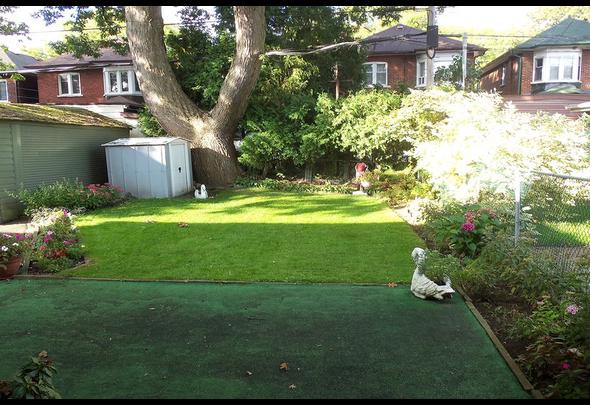 There's more than enough room for a whole family to enjoy the outdoors, with a sweet little garden shed painted in a soft mint shade.


No one on the street ever talked about the home, or knew what it looked like inside. But now everyone is well aware of incredible design, and its 96-year-old decorator and keeper. I don't think this place will stay on the market for long, but I hope whoever owns it next will keep its 1960s look and feel intact!