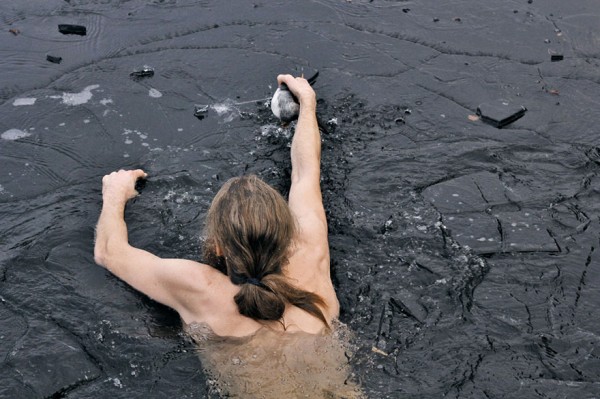 When you think of animals in danger of drowning, you likely don't think of ducks, after all these adorable birds make their life on the water. Yet, one duck living in Norway nearly did drown, but thanks to one kind-hearted, and very brave man, the duck got another quack at life.
36-year-old Lars Jørun Langøien is a bearded hero in the animal community. The Norwegian ice bather is now being hailed the new King of the Ducks. When he arrived at the partially frozen lake, Lars was already wearing his swimming gear, as he was planning to get in the freezing cold waters, but he wasn't expecting to see a duck in trouble.
What Lars, who is clearly not afraid of a little cold water, does next will warm your heart!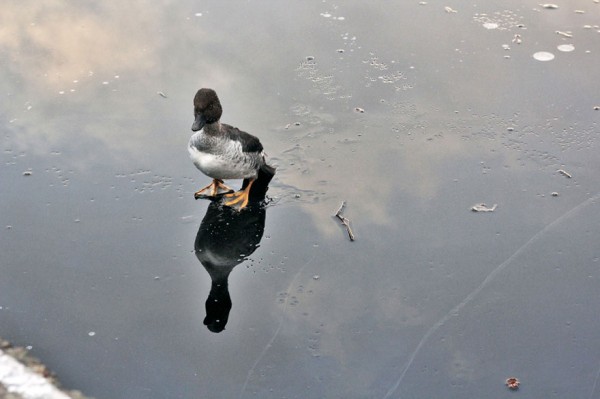 The afternoon started off innocently enough, with Lars planning to take an ice bath just about the same time a sweet little duck was taking a walk across the same partially frozen lake.
Clearly, the ice was not very thick and it didn't take long for the duck to find a soft patch and fall through. As a result, the innocent duck was quickly becoming trapped beneath the ice, sure to drown soon if someone didn't step in to the rescue.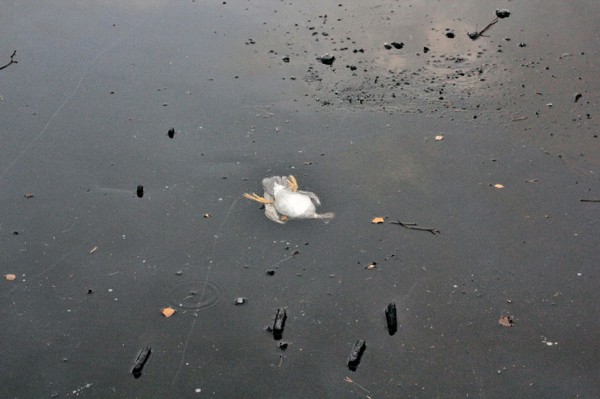 On any other day this poor little ducky may have been left to die, freezing to death under the frigid ice waters. But not on Lars' watch! No wet suit necessary, Lars immediately went into action, diving topless into the freezing waters and pulling the duck out to its rescue.
Lars lifted the rather shocked duck to safety, and he used mouth-to-mouth resuscitation to get the nearly lifeless bird back into action. To his delight, Lars was successful at reviving his new feathered-friend. He then used his own warm towel to dry off the thankful duck.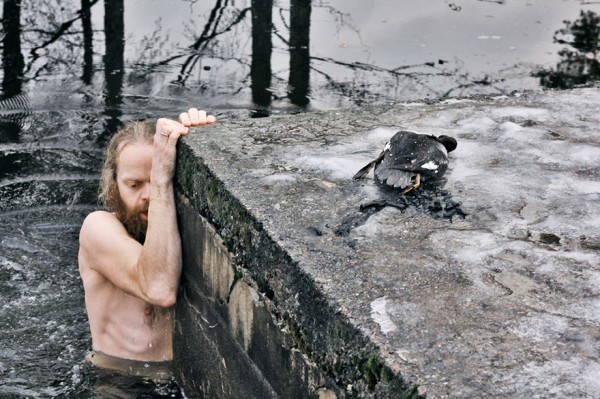 The duck doesn't even try to get away as Lars warms him up and makes sure he is all right.
If you have ever tried to pick up a wild duck you know the task is more work than it's worth, plus you might even scare a duck half to death just trying. Wild animals don't generally just allow humans to come along and pick them up, but clearly this duck knows that Lars has his best interest at heart, after all he just saved his life!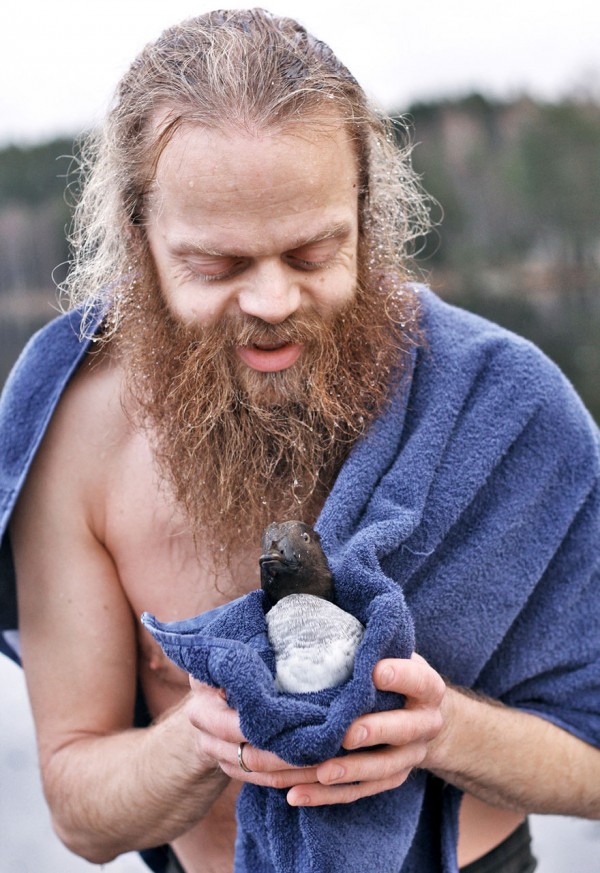 Lars regularly dives into frozen lakes, causing many to wonder—but why?! For some it's an adrenaline thing, but ice bathing is also a form of muscle therapy, and the idea is actually not as wild as it may seem.
Soaking in ice-cold water comes from a general theory that if you submerge yourself in very cold water it can help to heal small tears in muscle fibers, which can help reduce soreness related to extensive exercise. It is believed that an ice bath actually constricts blood vessels, and helps flush out waste products, which ultimately helps to reduce swelling and the breaking down of tissues.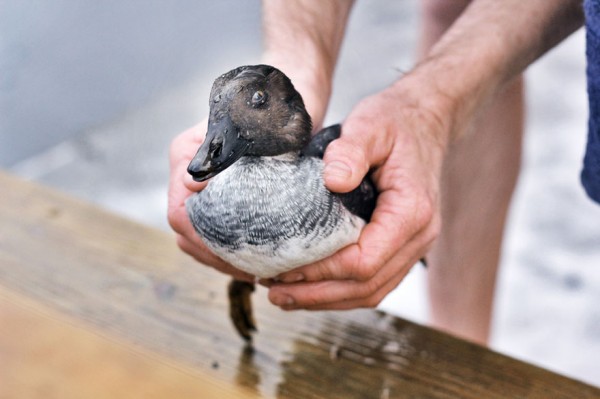 Lars has earned a great deal of recognition from his animal rescue story, although the feeling of praise is nothing compared to the therapeutic feeling of saving an innocent life. Animals have families to care for and lives to tend to; showing them the kindness they deserve makes the world a better place.
Thanks to you, Lars, for warming our spirits and saving this sweet little duck from his untimely demise. Remember, if you see an animal in danger it is never too late to step in and try to help save their life.
Photo Credits: vg.no, iBleedOrange