I guess there are plenty of reasons to dig a hole in your backyard. Maybe you're putting in a basement, storm shelter, or pool. Maybe you're digging a hole because you believe there's buried treasure out there.
But why put a door that seems to lead directly into the ground of your backyard?
Well, recently a Reddit user going by the name rionled posted photos of a set of doors he built specifically for the backyard, but the reason is pretty brilliant, kind, and it looks great too!
This user built a grand sandpit for his young nephew to play with, but this one also had wooden doors that close to protect the sand pit, which opens up to provide two seating areas.
He had seen similar products for sale online, but he thought he'd be able to build one for a fraction of the cost. He grabbed some wood, his tools, and his brother for an extra set of hands, and they set to work.
I have to say, I'm pretty impressed with the finished product. Maybe he should consider selling these!
Please SHARE if you think homemade objects are better than store-bought ones!
He started with the basic act of framing.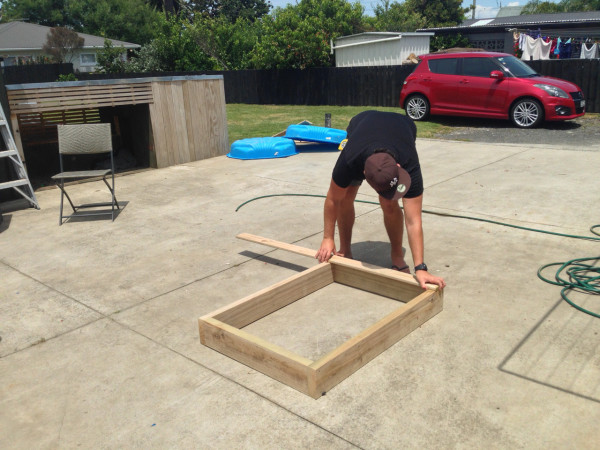 ————————————————
He was very careful in measuring everything before he cut, as he'd only brought enough wood to get the job done. He didn't have room to make any mistakes.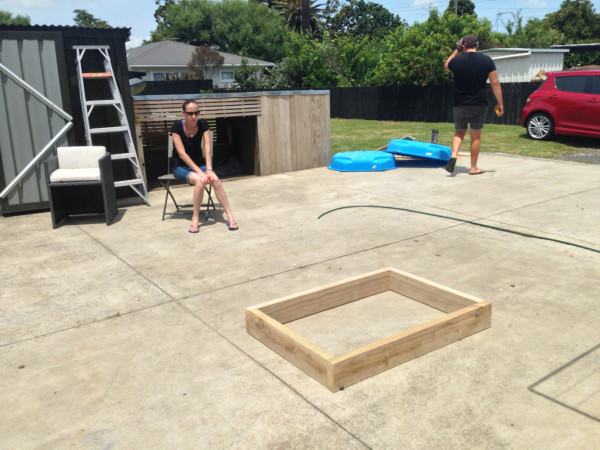 ——————————————————-
He then laid the decking on top to make sure it fit.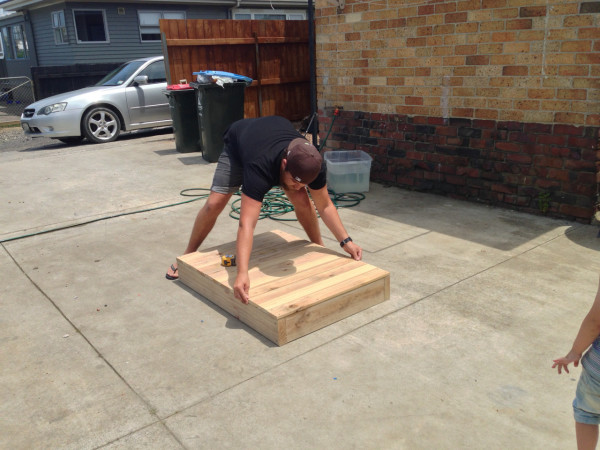 ———————————————————-
For more details on the materials he used, you can visit his Reddit profile.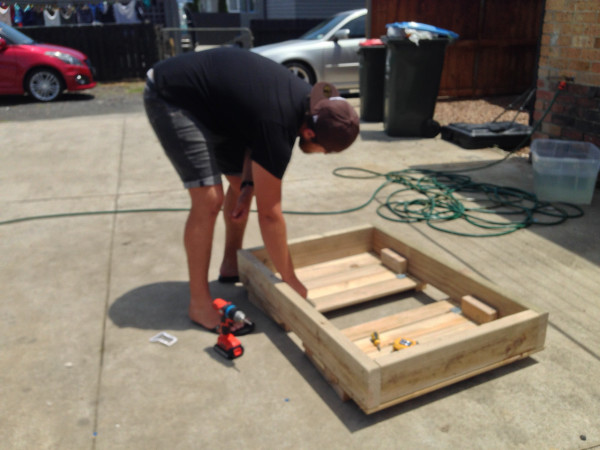 ——————————————————————
Adding hinged doors to the sandpit protects it from unwanted animals that might bring diseases and infectious germs into the sand.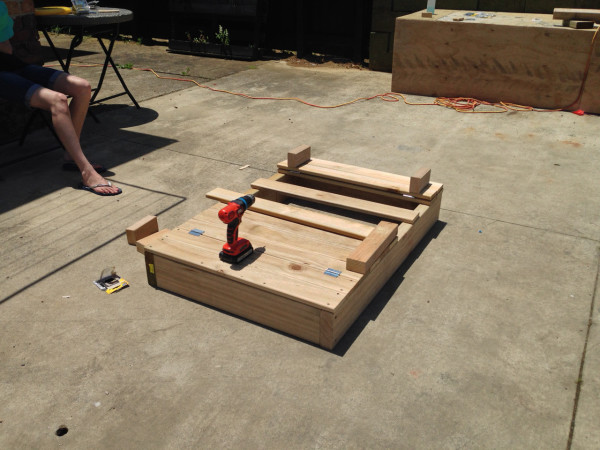 ———————————————————————-
Of course, they both had to make sure they fit on the seats too!


————————————————————————-
With his nephew's approval in place, he sprayed it with a stain and added handles for aesthetic reasons.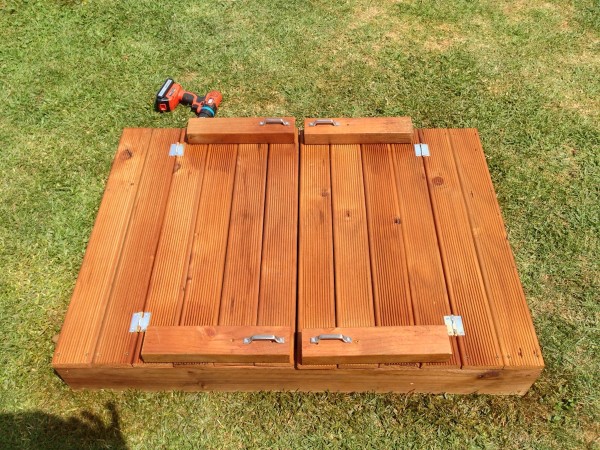 ————————————————————————–
The finished product is a beautiful, unique creation special-made for his nephew.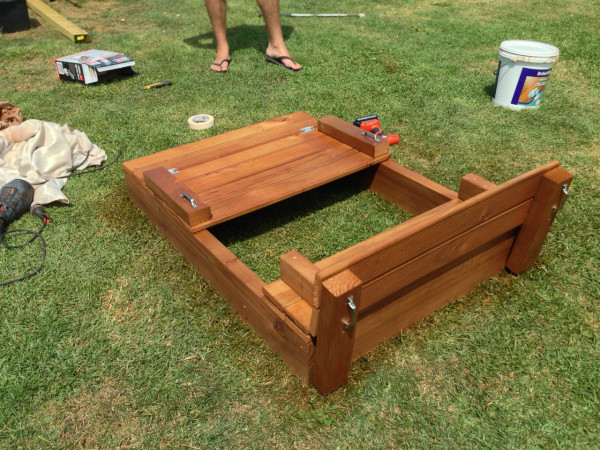 —————————————————————————
Anyone can just put four pieces of wood together and call it a sandpit. This uncle really went the extra mile.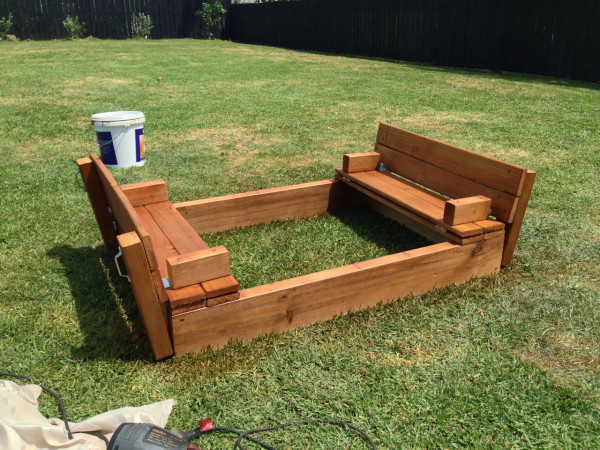 Please SHARE if you think DIY gifts are more meaningful than things you can buy in a store.