Some of us just want to get away from it all. We want freedom from things, social pressures, and the hustle and bustle of modern life.
These are qualities that attract people to the Tiny House Movement, but sometimes a person is not even aware that this kind of architectural crusade even exists.
Poet and self-taught woodworker Charles Finn has become, in his own right, a brilliant tiny house designer. Yet, he had no idea that tiny houses were even a thing when he began, stating on his blog:
"Back then I'd never heard the term micro-home. I didn't know I was part of a 'movement.' It just made sense to me to live as I did. It gave me great satisfaction and joy. My definition of success I inherited from my father. 'Be happy.' I was."
His 96-square-foot Potomac micro home is a symbol the joy he feels for creating tiny houses and the story of how he became a designer of dwarf-sized dwellings is as intriguing as this tiny cabin looks…
Please SHARE if you love incredible tiny homes like this!
—————————————————————————————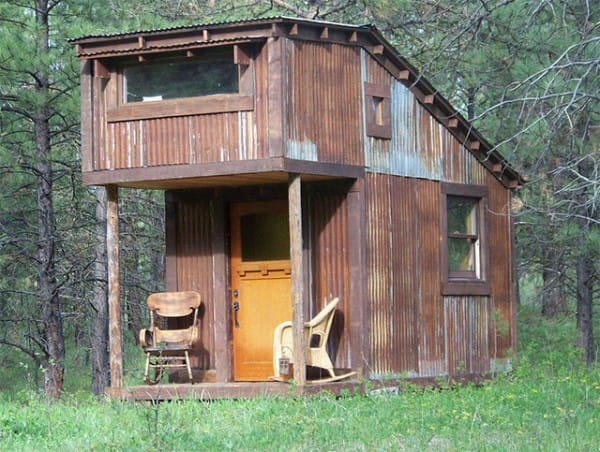 Not long after that, he ended up housesitting a home in Potomac, MT. In exchange for watching the house, the homeowner, who dismantled barns, gave Charles unlimited access to the reclaimed lumber from the barns. From this, he built his first tiny house, and a passion was born.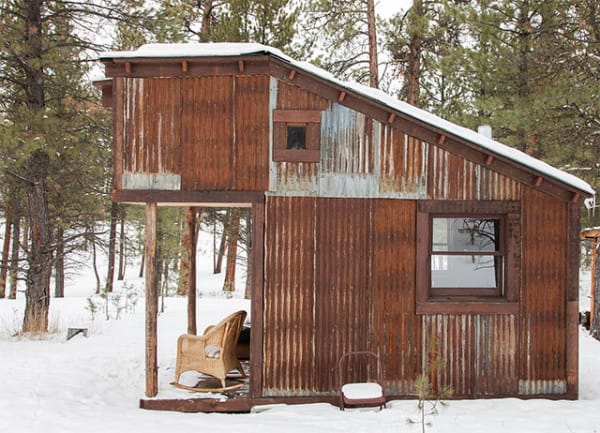 ,————————————————————————————————
Charles has since designed and built several tiny houses that are all beautiful, custom works of art made with reclaimed materials.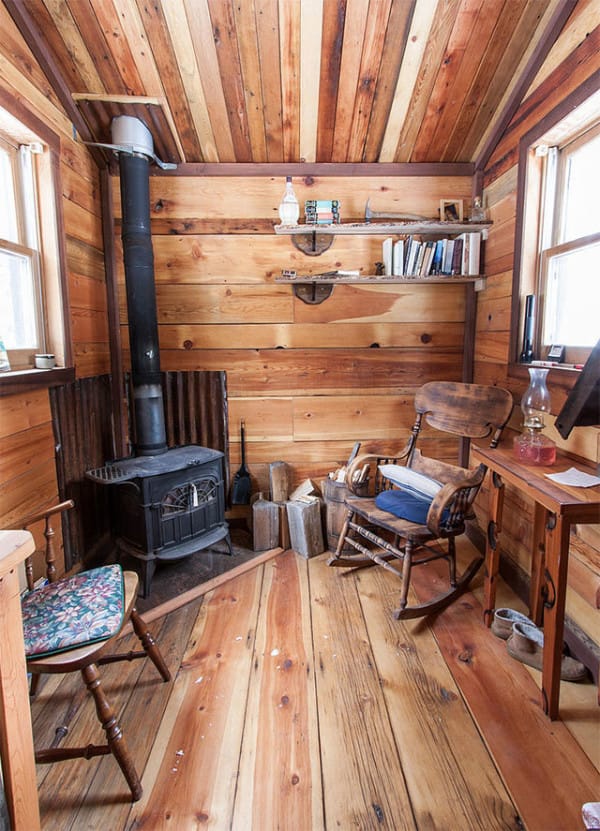 ————————————————————————————————–
This home, called the "Potomac Cabin" is 8×12 feet with a staircase leading up to a 5-foot loft and is finished with rich, handsome wood planking.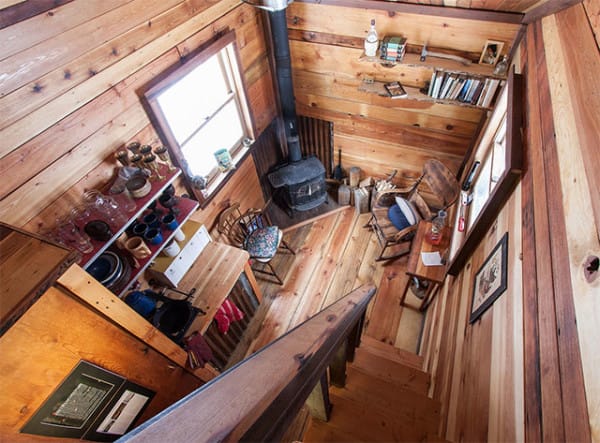 ——————————————————————————————–
The main living area has a wood-burning stove, a small kitchen with a propane stove, seating areas, and plenty of storage.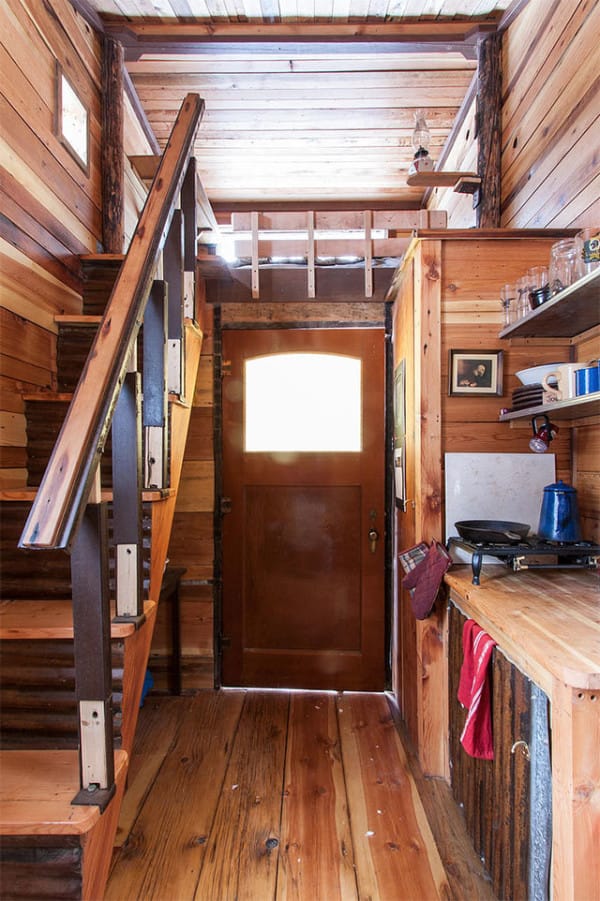 ————————————————————————————————
Yet, none of Charles' cabins has electricity or running water. His feeling is that over time you will appreciate not having these features. Now, that what we call simple living!