Who would have thought that one day someone would look at a shipping container, caboose, or even the three-foot crevice between two buildings and think: "I'm going to build a house there!"
No one — well, except for the pioneers of the Tiny House Movement.
What constitutes a structure as a tiny house is that it is smaller than (a breadbox — just kidding!) 500 square feet. So architects are getting all kinds of creative when it comes to building these petite abodes. One popular method many designers are taking is recycling larger items, like old trucks and grain silos that are deemed too old or unusable, and flipping them into affordable, sustainable, and gorgeous, dwarf-sized dwellings. In fact, one couple, Lindsey and Steven, decided to ditch their rented home, buy a 1984 Blue Bird bus for $2,000, convert it into a home-on-the-go, and drive it from coast to coast. Talk about the American Dream!
Another cool conversion that took an antiquated means of transportation and transformed it into something livable and lovely is this gypsy wagon tiny house by Miramari Design, a design firm in Prague.
It looks quaint and otherworldly on the outside, but the inside? Wow!
————————————————————–
This gypsy wagon is named "Maringotka," which roughly translates to "caravan" in Czech.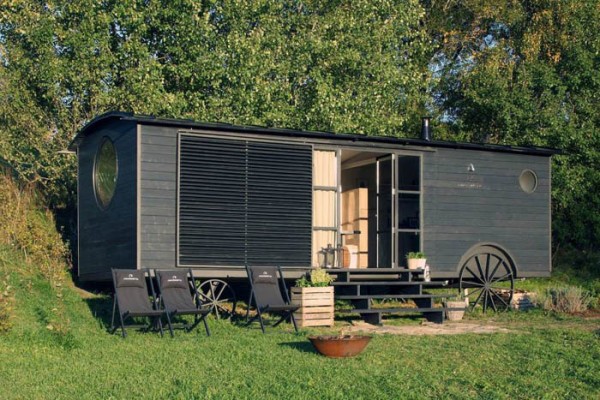 ————————————————————–
The home is only 258 square feet.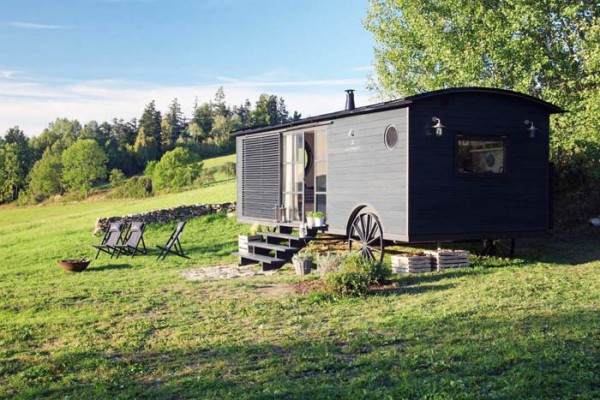 —————————————————————
Yet the inside is beautiful and roomy due to windows at either end of the space and contrasting light and dark colors.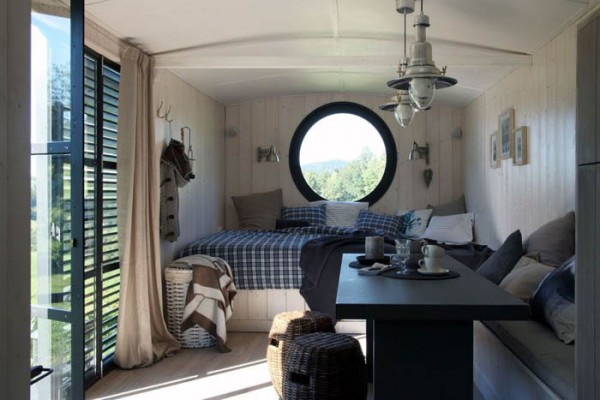 ————————————————————-
Clean, modern, and minimalist, accessories and interior design also help to make the snug space seem airy.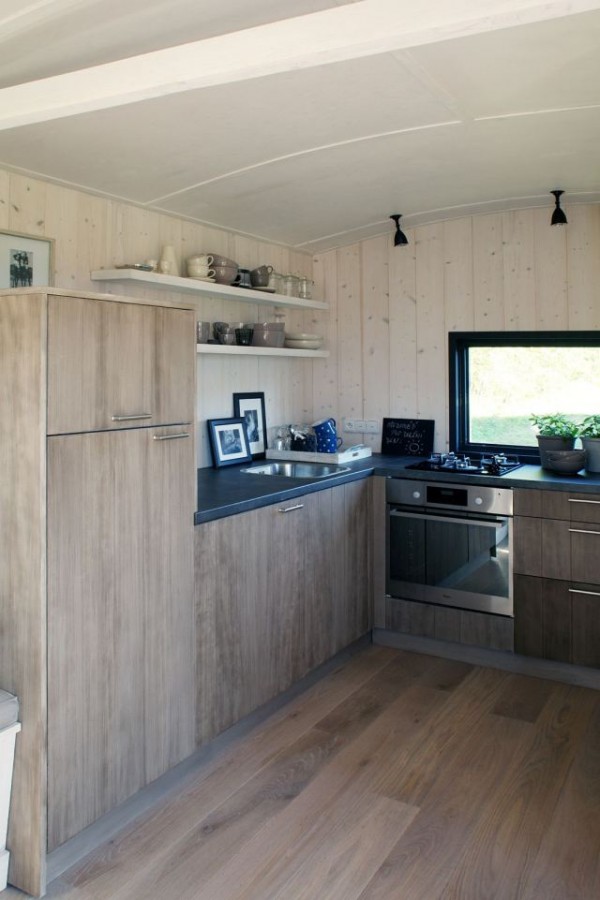 ————————————————————-
Though the structure has wheels, it's not fit to move. But in a room like this, who would want to leave?


————————————————————
There is a bathroom with a shower — complete with a huge Weimaraner print — tucked away near the kitchen.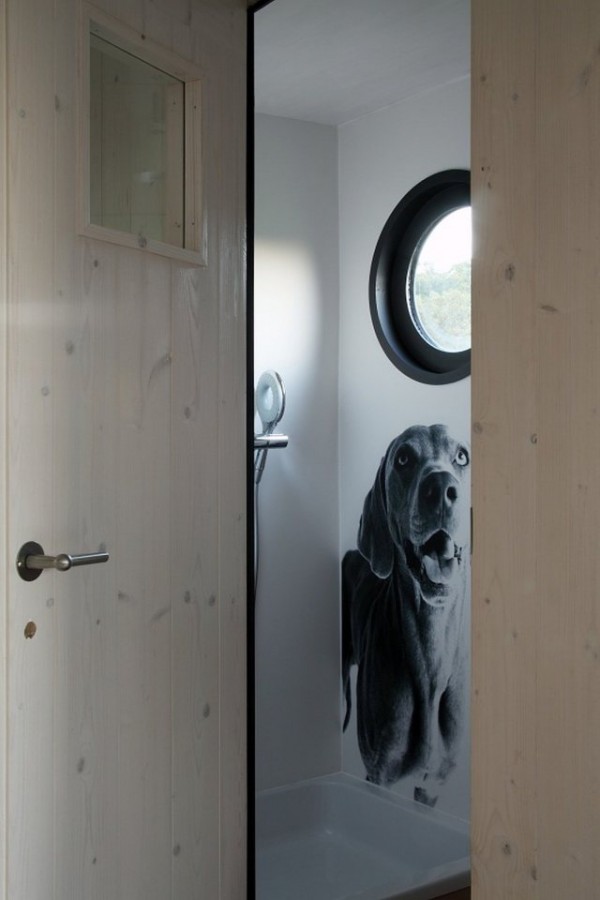 ————————————————————-
The floor plan boasts how livable this house is. Just note all the space!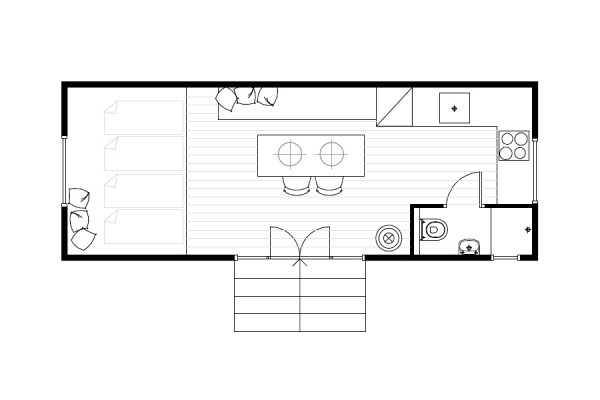 ————————————————————-
The house is available to rent in the summers, making it a fun and affordable option abroad.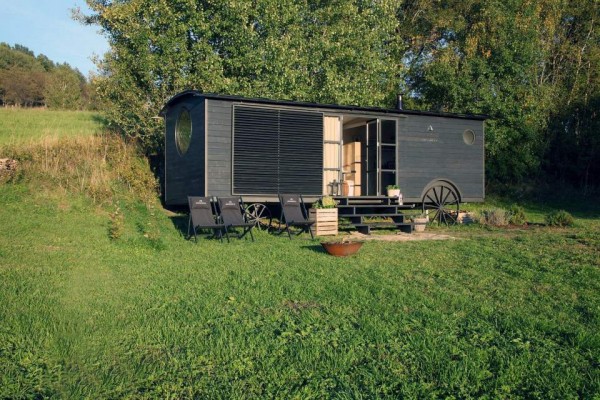 Please SHARE this with everyone you know and help the Tiny House Movement thrive!