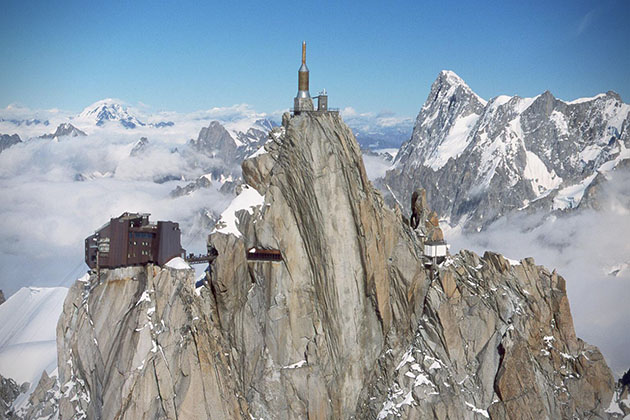 Step Into The Void is Europe's newest mountain skywalk, scenically positioned at the top of the Aiguille du Midi peak, near Chamonix, south-east France. Said to be inspired by the Grand Canyon Skywalk, this vertigo-inducing installation consists a minimalist glass box, with a see-through bottom, offering unobstructed panoramic views of the French Alps.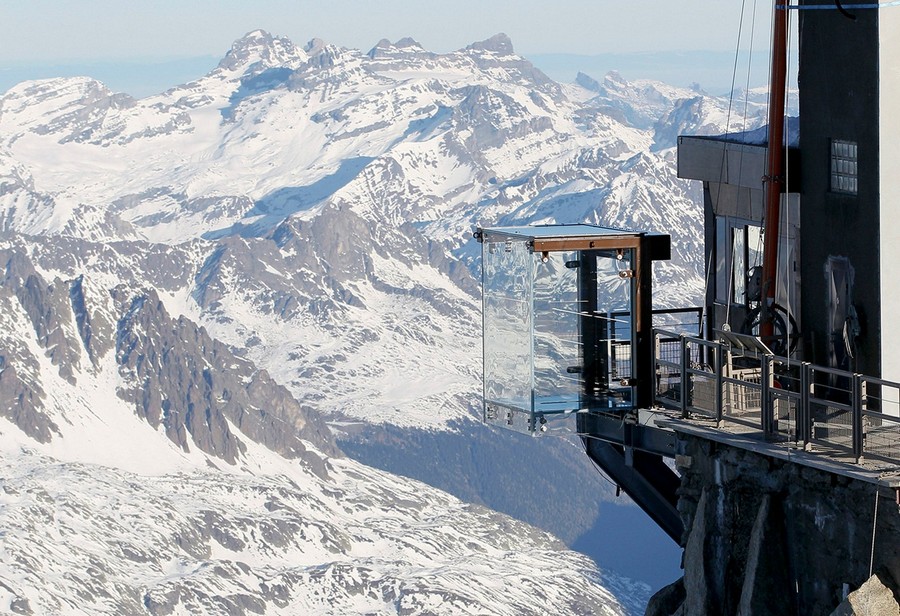 Not only can visitors enjoy the snowy summits of the French Alps (including the spectacular Mont Blanc to the South), but the bravest of them are warmly invited to have a look below. With nothing standing between them and the blissful one kilometer void (a sheer drop of 12,604ft), than a 12 mm (1/2 inch) platform of glass enforced by steel frames, this is one experience they are unlikely to forget anytime soon. Access to the adventurous cabin is provided via cable car ride- officially the highest in Europe.
The Chamonix Skywalk will open its doors to the public on the 21st of December, 2013, according to The Huffington Post. Step into the Void was sponsored by Compagnie du Mont Blanc, the company in charge with mountain transportation in the region.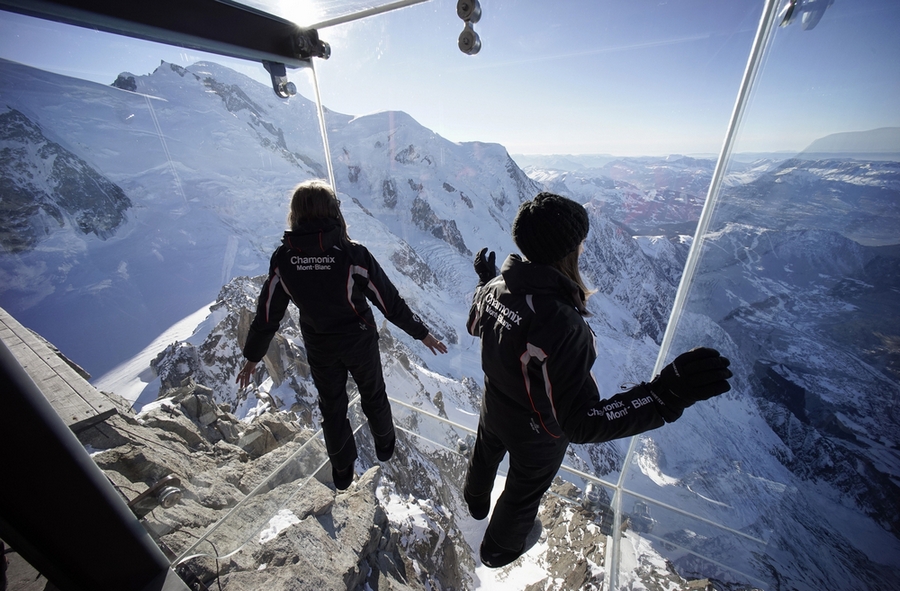 "Exposed on the face of the Mont Blanc at 3842 m, this unique structure design represents a true technological innovation in glass and steel architecture, it can withstand winds of more than 220km/h and a temperature range of 60C. Perfectly integrated in existing buildings, this new element will have very little impact on the overall perception of the building and site as a whole", a spokesman for the Compagnie du Mont Blanc stated.