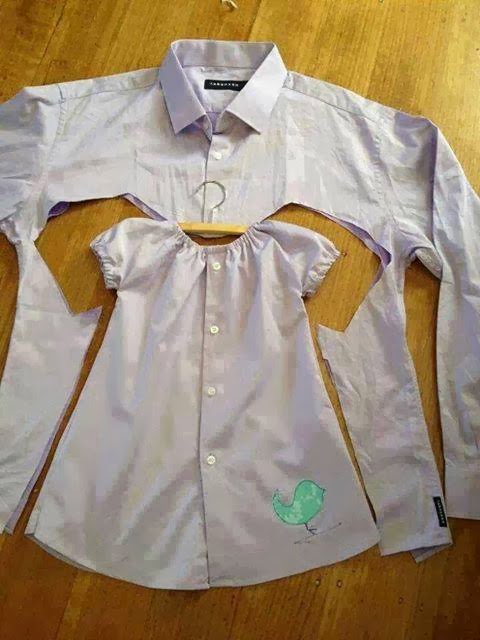 Repurposing Unwanted Shirts
The `magic` of sowing is often overlooked as many technological processes are making their way into our everyday life. Once in a while, a little step back to a lifestyle where handmade objects are more valued is worth your time. Especially if you have a young personality nearby you'd like to mold for the society of tomorrow. Try to make this small dress from an unused shirt and learn the art of repurposing objects from around you at the same time. For this, you will need:
• an old shirt;
• chalk or marker;
• a pair of scissors;
• thread and needle;
• elastic band;
• some extra colorful material;
Take an old shirt you don't use anymore (or borrow one from a friend or family member). Draw onto the shirt the model of the dress. Be sure you take the right measurements so it will fit the future wearer. After the cutting, you just have to sow. Remember to work the sowing on the interior sides of the dress, so the stitches won't be visible. Do the front collar and the arms with elastic band. The sides should have a regular sow. That's it! Oh, if you'd like, you can decorate with a lovely little animal shape that you cut from a colorful material. Your cute dress is now done.