A Brazilian family have opened their home to an unusual set of guests – seven fully grown tigers
A family have raised SEVEN tigers in their home as pets.
The Borges family from Maringa, Brazil, have been living with the tigers for eight years.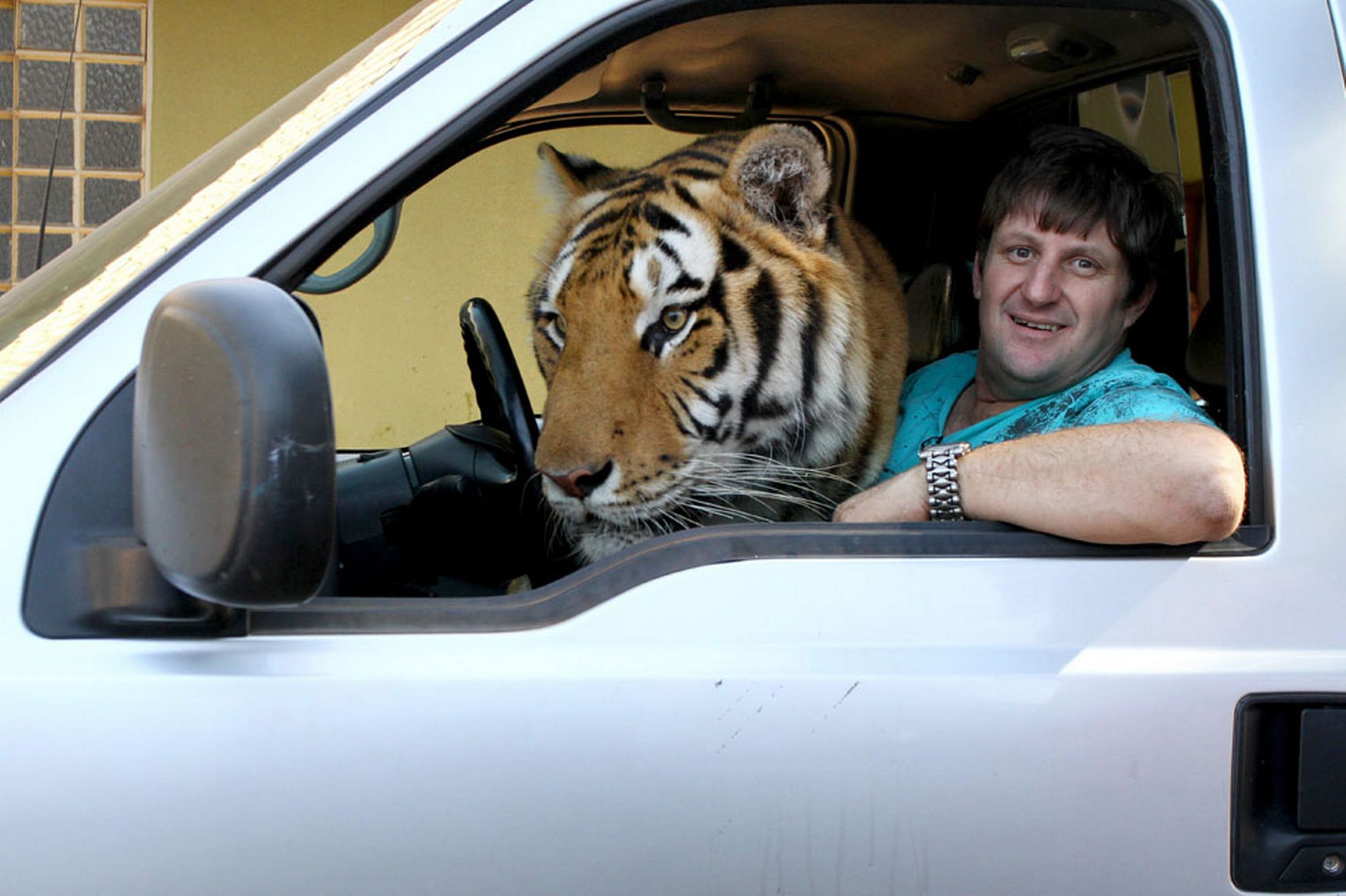 They eat with them, swim with them and even let their children ride on the beasts' backs.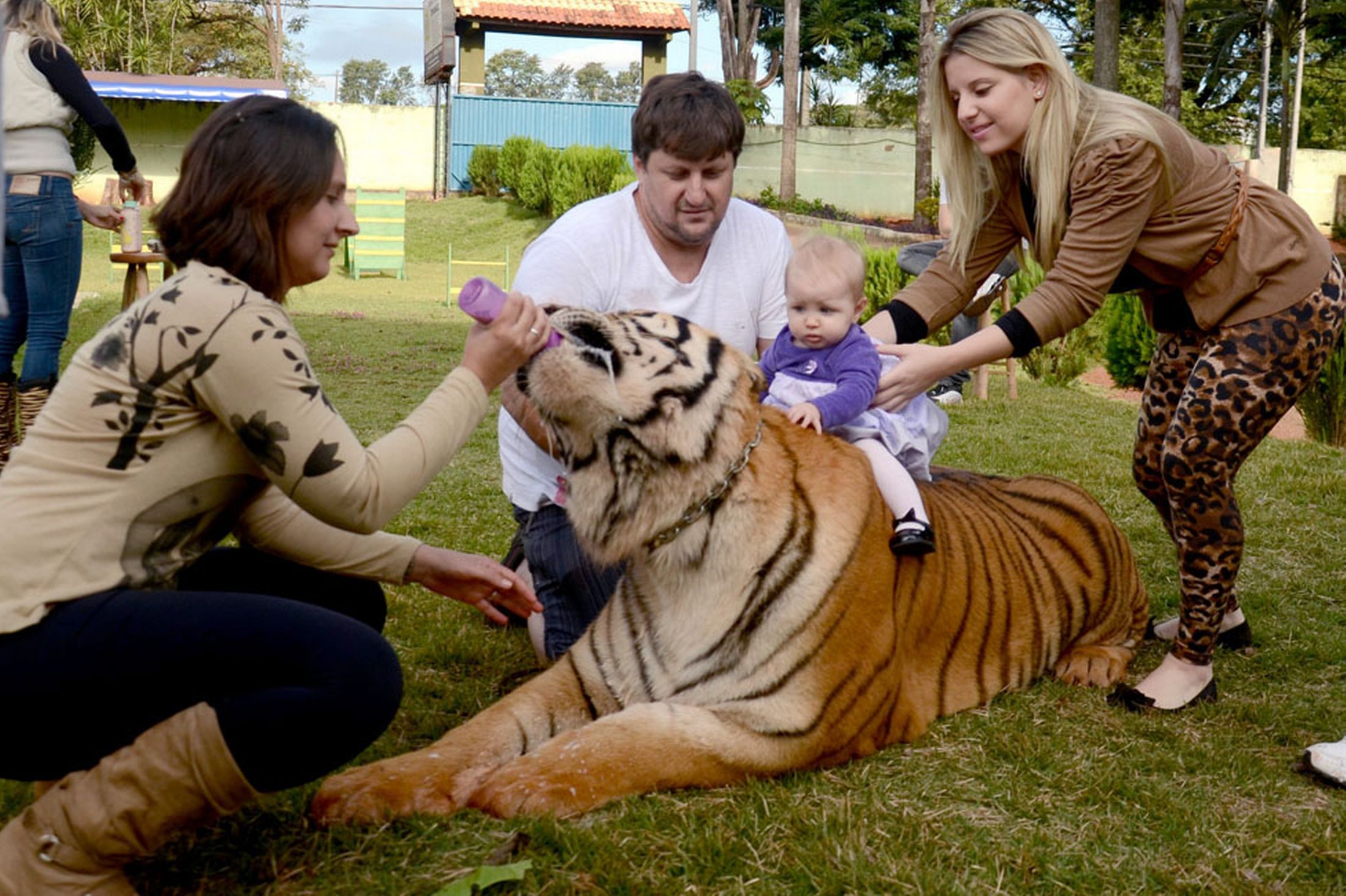 Ary Borges rescued two of the big cats from the circus eight years ago and they, along with their cubs, have since become members of the family.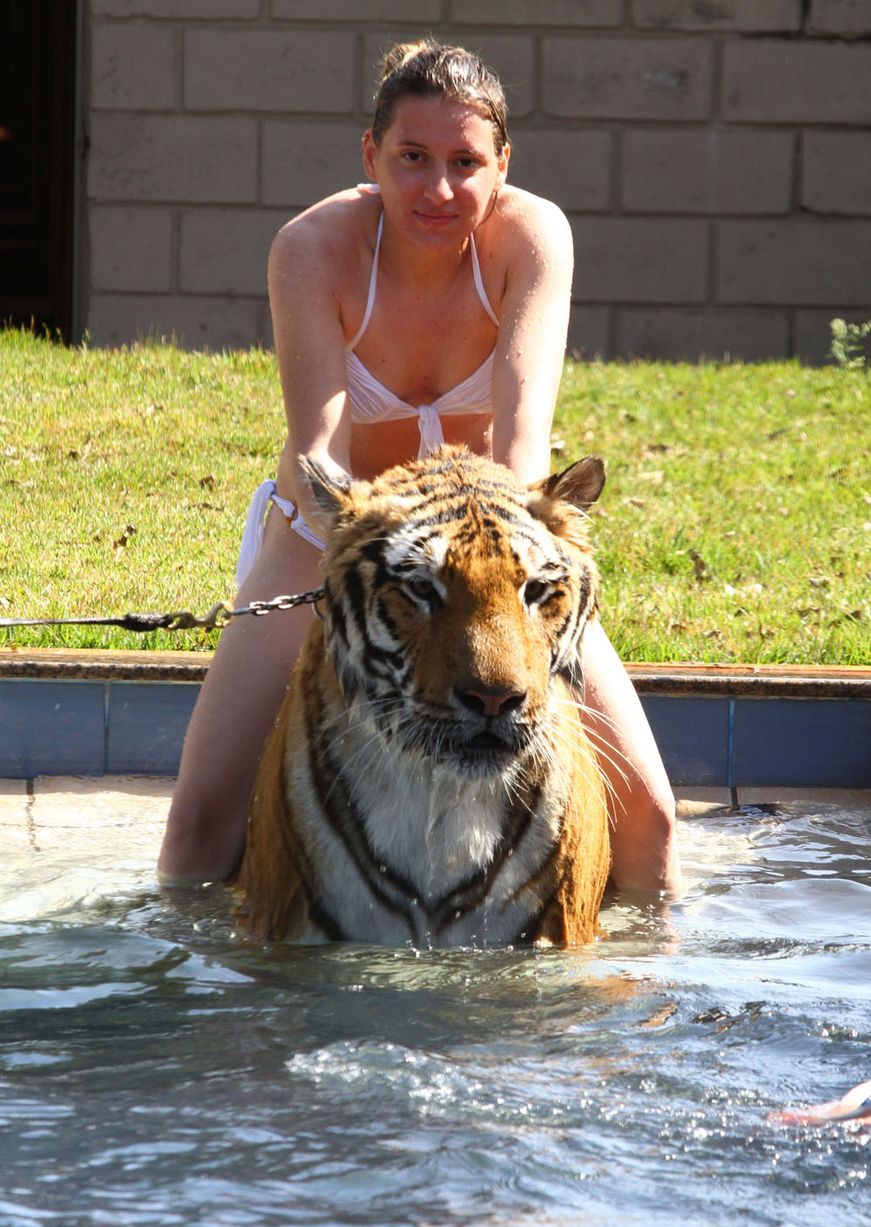 Now Ary has plans to open an eco-park where his beloved animals can roam free.