Wagyu, the rare and incomparable beef from several breeds of Japanese cattle that produce high-quality, intensely marbled meat, is now available to Costco members at a steep price.
For $109.09 per pound, Japanese Wagyu Boneless Ribeye Roast is available while supplies last.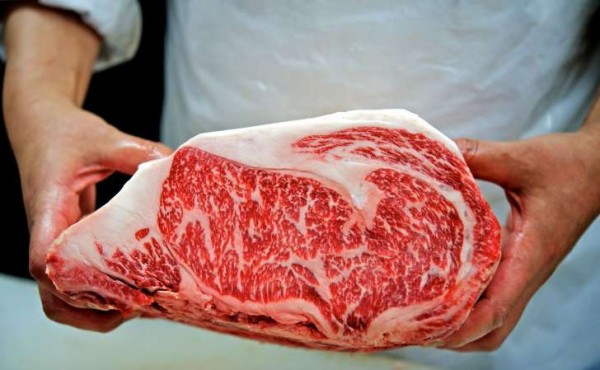 You must, however, purchase a minimum of 11 pounds, which brings your total to $1,199.99 — a $300 discount from the full price of $1,499.99. Hurry, though; the deal is only good until December 21. And if you're not in the mood for a roast, you can buy a four-pack of Wagyu New York Strip Steaks for the same price.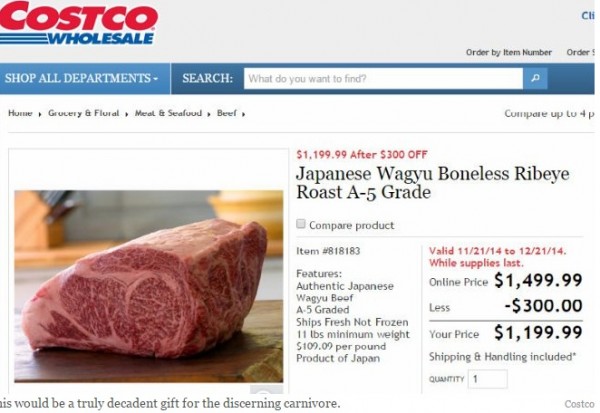 Costco has acquired the Kuroge Wagyu beef — also known as Japanese Black — of an A-5 grade, the highest possible ranking within the Japanese scoring system.
Within the United States, the ban on imported Japanese beef has only recently been lifted, and Kobe beef is only available at very select restaurants in the country, including the Wynn Las Vegas and Empire Steak House in New York City. At Empire, a choice of a 10-ounce tenderloin or 12-ounce ribeye is priced at $385 and $375, respectively.
If, however, you feel emboldened to prepare your own grade-A Wagyu steak dinner, Costco recommends that "whatever you do, never overcook this Wagyu beef, or you will render out the precious fat. Cut into steaks and sear on high heat for a short time only. Season simply with salt and pepper to allow the extraordinary flavor to shine."