PLYMOUTH (CBS) – Two kayakers were attacked by a great white shark off Manomet Point in Plymouth Wednesday evening.
Ida Parker and Kristin Orr grew up in Plymouth and are very experienced kayakers. They wanted to take a trip out to see the seals just offshore and were not worried about recent shark sightings in the area.
"It came up from underneath my best friend's boat," Parker said. "It breached out of the water grabbed onto the boat and flipped us both over and took off after that."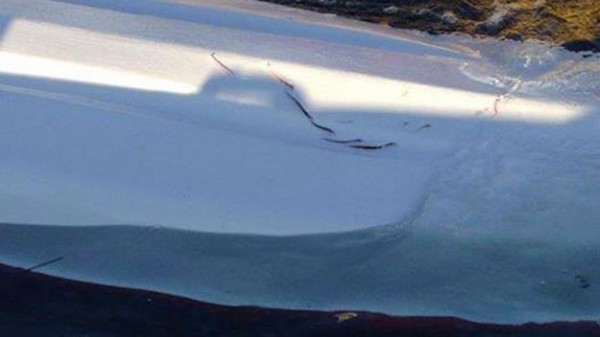 A shark attacked 2 kayakers in Plymouth. (Brewster Ambulance photo)
A bystander on shore called for help after the two women were submerged and screaming for help.
"I probably did what I shouldn't supposed to do and started thrashing around and started climbing back in my kayak," Orr said.
The women eventually calmed down and waited in the water until the Plymouth Harbormaster responded and pulled them into the boat.
The kayak had a very large bite in it, and experts confirm a great white shark was responsible. The kayak was sent to Environmental Police for examination.
The women, who are in their mid 20s, were not hurt. The admit they should not have been near the seals and want this to be a lesson to others.
Last week, swimmers were ordered out of the water at a Duxbury beach after a 12-15 foot shark was spotted.