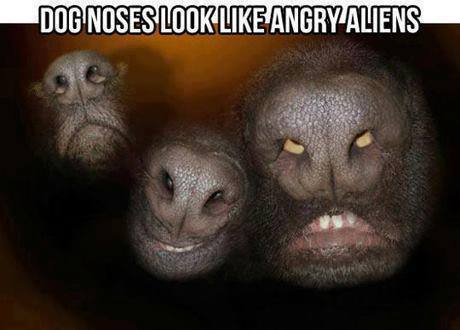 You'll never look at them in the same way again.
On a slightly more scientific note, did you know that a dog nose print is as unique as a human fingerprint?


This week on IFLS, a female insect develops a penis-like sex organ, the Kepler team discovers the most Earth-like planet YET, a meteorite explodes over Russia (again!), and much more!
To check out Elise's favorite science book, The Ancestor's Tale, and more, go to audible.com/IFLS for a FREE Audiobook-download when you sing up today!