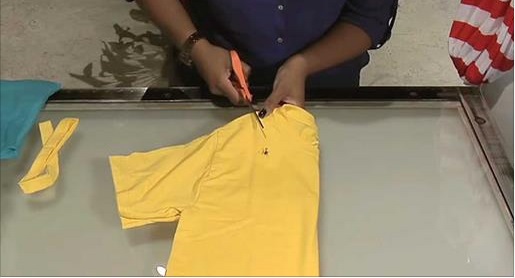 RRather than purchasing new items, you can save a ton of money by repurposing old items to fit your needs. That's exactly what this woman does with an old T-Shirt. Rather than throwing it away, she's able to turn it into a lovely shoulder bag that's perfect for storing groceries! The best part is – all you need is a pair of scissors!
Because you'll be putting things inside the bag, you may want to start with a thicker T-Shirt. That way the bag will be able to store more items without stretching out.
Do you like turning old clothes into new articles? Let us know in the comments below!