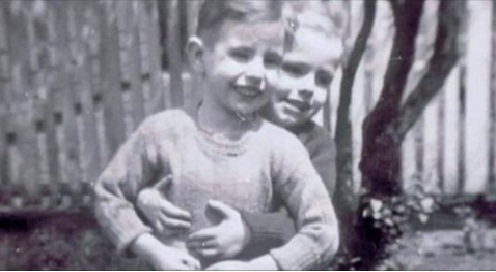 Clifford Boyson was three years old when his sister Betty Billadeau, five years old, was taken away from him. The two children were put into separate foster homes.
Clifford would go on to spend his life trying to find his big sister. He sent her letter after letter, but they were all returned to sender. Clifford, who doesn't have any family, was especially heartbroken by the situation. But it was a little boy, one 7-year-old boy named Eddie, who took notice of Clifford's hurting heart.
"Nobody would help me until I came and met little Eddie," Clifford said. Eddie liked to play around on his parents iPad, so when he heard Clifford needed some help he decided he was the man for the job. Eddie spent countless hours on Facebook searching for Betty. Then, he found her. Let's just say I haven't seen a reunion this touching since Raymond and his birth-mother found each other.
"I went on Facebook and I typed in Boyson," Eddie said. "There were a whole bunch of pictures that showed up. One of them kind of looked like Clifford and I zoomed in on it and it started to really look like Clifford, [so] I showed it to my mom and dad." The reason Eddie went through the trouble? "Family is important."
See the moment Clifford and Betty reunite for the first time in 65 long years below.
Please SHARE this touching story if you agree with Eddie that family is important — and if you're glad that now Clifford finally gets to experience one!