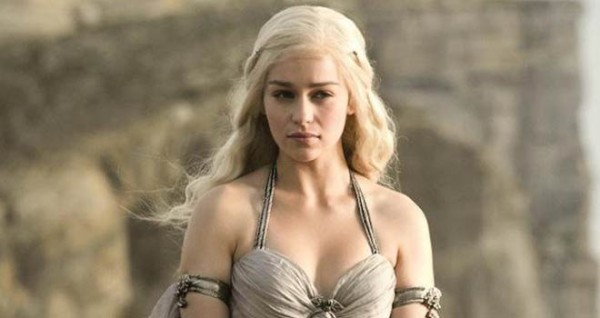 Brienne of Tarth set out on a journey this season, to keep an oath to Catelyn Stark, and ensure the safety of her two young daughters. In the finale she almost had a chance to do so, when she stumbled upon Arya Stark just miles from the Bloody Gate. But a series of misunderstandings would make the task more difficult, as Brienne was forced to take up arms against The Hound.
In an interview with Entertainment Weekly, Gwendoline Christie details filming the brutal battle at length – and it got intense.
"We filmed it—three days in Iceland and it's the biggest hardest fight I've ever done. It was on the rocks with swords and fists and we both came out unscathed, but it was one of the f–king hardest things I've ever done in my life. My hands were like tramps feet — like swollen. They looked after me, they always do, but inevitably things happen. We were fighting up hills, down hills, rolling, fighting on rock face with a sheer down drop. [The Hound actor] Rory McCann is an amazing actor and a very strong man, and that was a challenge — not just as actors, but as characters. It's a f–king really intense challenge.
GoT Laughs: The Westeros Bunch, 169 deaths, and a final Facebook Recap
Although the familiar intro to Game of Thrones is great to look at, it doesn't share anything about the long list of characters you're about to watch. The Wil Wheaton project has created a more informative intro to help explain those characters and their complex relationships, inspired by The Brady Bunch, and the way they all play the Game of Thrones.

Video Roundup: Season 4, Episode 10 "The Children"
Could this be the last of the season 4 recap posts??? Here are some videos to help you reflect on this season…