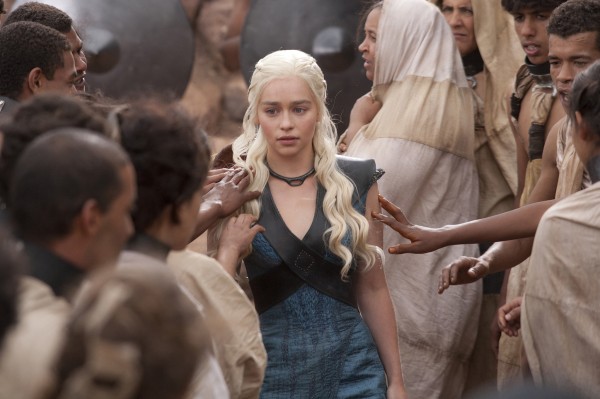 After the epic finale to Game of Thrones season 4, the wait begins for Season 5.
The final episode of season 4 has thrown up many questions and the producers have shown they are not afraid to deviate from the book.
Game of Thrones was renewed for a further two seasons the day after the premiere of season 4, and filming is set to start next month in Belfast.
It is probably safe to assume that the new season will start on TV between the end of March and mid-April, as the past four series have premiered between March 31 and April 17.
Showrunners, David Benioff and DB Weiss, told Deadline: "This season, almost every storyline ended up peaking in the finale, which has never been the case for us before.
"It was great, knowing we'd be going out on so many climactic events. It was also terrifying."
So, season 5 will develop the storylines that were started in the final episodes of season 4.
Arya Stark is onboard a ship for Braavos paid for by the coin Jaqen H'ghar. She has left The Hound behind, presumably to die from his wounds sustained by the fight with Brienne.
In episode 8, The Mountain and The Viper, we saw a change in Sansa Stark. She seemed to have become more confident and has joined the Game of Thrones, learning from Lord Petyr Baelish.
King's Landing will be thrown into turmoil. Who will Cersei turn to help guide King Tommen following the death of her father Tywin, the disappearance of Tyrion and Varys, Lord Baelish is in the Vale, and the strained relationship with her lover/brother Jaime.
And where are Tyrion and Varys headed? All we know is across the sea.

And across the sea is Daenerys Targaryen, who is having troubles of her own. Her Dragon Drogon killed a child in the season finale, and the other two dragons have been locked in a crypt. And Daenerys banished Ser Jorah Mormont.
In the North, at the wall, Jon Snow has been joined by Stannis Baratheon.
And finally Bran has reached the Heart tree and met a child of the forest.
Season 5 will also expand on the family of the slain Oberyn 'The Viper' Martell.