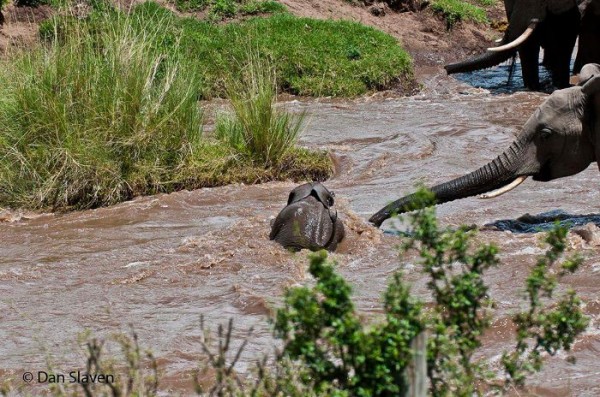 Auntie trying to catch baby elephant washed away by swift current © Dan Slaven
A deep river is never easy for elephant adults, let alone a six month old calf, to cross and being washed away in the current is a very real possibility. This incredible footage by Kicheche Laikipia guest, Sandy Gelderman, filmed while being led by guide, Onesmus Lesiata, in the Ol Pejeta Conservancy, shows a mother elephant, and her emergency swat team, enacting a remarkable rescue for a tiny elephant calf who got swept away while crossing the rain-swollen Ewaso Nyiro River.

They say elephants can remember, well this little calf will remember this advanced swimming lesson for the rest of its life, as will Sandy.