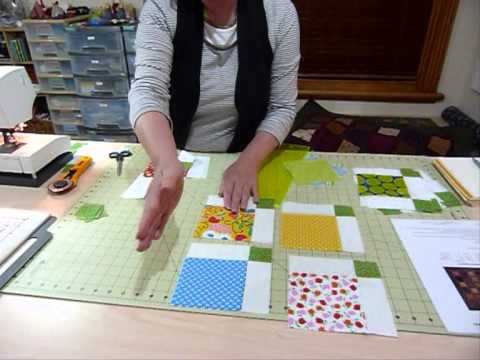 Getting started using 5″ squares. How many ways can you use 5″ square charm packs.
Here are 3 videos showing how to make different blocks.
Getting sashings to line up can at times be a challenge. This 5″ strip of sashing matches the 5″ charm pack and makes it simple to add a corner stone with each 5″ square.
Next Video is a simple snow ball block that uses small triangles in the corners of the 5″ square.
The last Video surrounds a 5″ square with with large triangles cut from a 5″ square. Giving the effect of a large diamond.
Another simple starting point is making a very simple 9 patch block using 5″ charm pack squares. Use the sashing method in the first video by adjusting the sashing width wider using sold color and this will speed up the quilt top build.
———————————————————————————
How fast is this? This simple process makes your quilt look very accurate and aligned as you build the blocks and stitch them together to form the quilt top.
Great suggestions on quick sashing, with tips to keep everything aligned.

———————————————————————————
Start with 5″ squares. Add a small 1 and 1/2 squares sewn into each corner at a 45 degree angle.
If you draw a line diagonally through the small square it helps to keep the stitch straight.
After its sew onto the 5″ square in the corner on the diagonal of the small piece you can fold over from the center toward the corner of the 5″ square to form the snowball block.

——————————————————————————-
Using a 5″ square charm pack you can make the center square appear as a diamond shape.
Decide if you want the final block to have a light or dark center. Use another 5″ square and cut it diagonally.
Stitch the long side of the resulting triangle piece to the center 5″ square block. This method provides you with many variations of putting the blocks together to form the pattern you like.