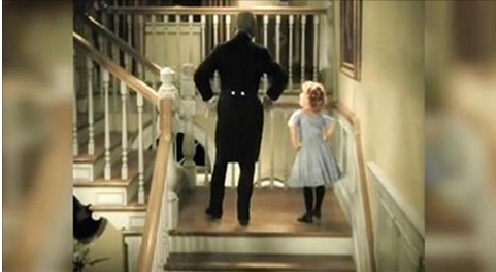 Michael Binder is what you would call a "movie aficionado" through and through. He's probably watched just about every single movie you've ever heard of, twice. In fact, Binder loves movies so much that he's managed to make a career writing about them and talking about them for his hundreds of followers.
But when he saw the mega viral hit that featured a bunch of dance scenes from popular movies matched up to the incredibly popular song, "Uptown Funk," he was instantly inspired to do a similar mashup, only he wanted to use dance scenes from movies that only came out of the Golden Age of cinema.
It took him a long while to find the perfect clips which properly conveyed the energy and passion, but after he scanned through hundreds and hundreds of movies from 1953 and earlier, he finally edited together an absolutely stunning video featuring some of our favorite dancers and singers.
It's pretty amazing to watch legends like, Gene Kelly, Shirley Temple, Judy Garland, and Fred Astaire dance to one of the catchiest songs ever!
The amount of time it must have taken to edit this whole piece together is truly astounding. Not only did Binder have to be aware of the dance sequence in his head, but he had to time it properly with the music without speeding up or slowing down the original footage.
In the end he created a video that is really fun to watch. He really put a lot of thought into this whole project, and just about everyone loves the final result!
Please SHARE this fantastic video if you love the old classics and wish they made movies like they used to!