Lions, tigers and bears are the kind of apex predators that instill fear in the hearts of most humans. But at the Myrtle Beach Safari and Wildlife Preserve, one unlikely animal trio is warming visitors hearts with their friendship and unusual workout.
Nahma the white tiger, Bam Bam the lion and Maximus the grizzly bear were raised together at the South Carolina preserve and consider each other siblings.
The 1-year-olds were recently photographer swimming in the pool with their handlers, an aquatic workout all three enjoy.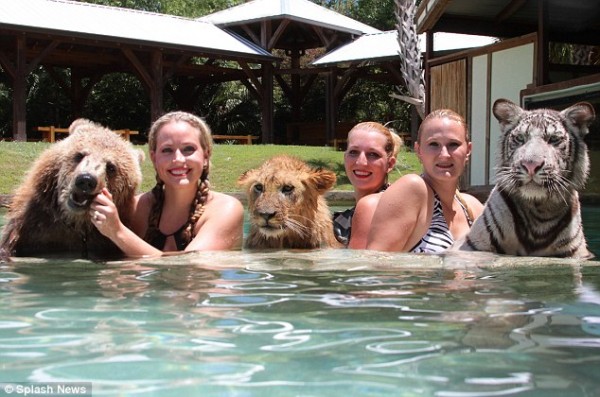 The bear-y best of friends: Maximus the grizzly bear, Bam Bam the lion and Nahma the white tiger were raised together at a sanctuary in South Carolina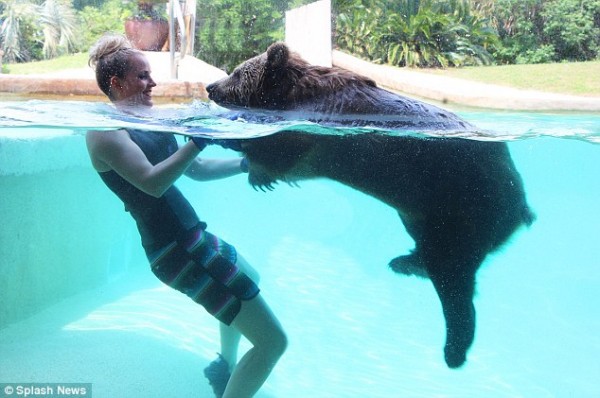 Brother bear: Because they grew up together as cubs, the unlikely trio consider each other family. Above, Maximus takes a dip with a handler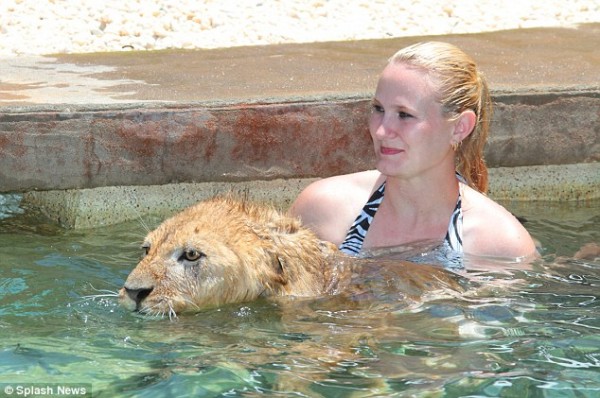 Keeping fit: The handlers at the sanctuary take the animals swimming to keep them healthy, agile and stimulated
'These three have been playing together all their lives, so they've forgotten their differences,' said Doc Antle who runs the preserve.
Antle coordinates wildlife conservation projects all over the world via RareSpeciesFund.org. He says allowing the animals to swim in his specially constructed pool keeps them healthy, agile and stimulated.
'It's great exercise for them and it helps keep them cool in the summer,' he said.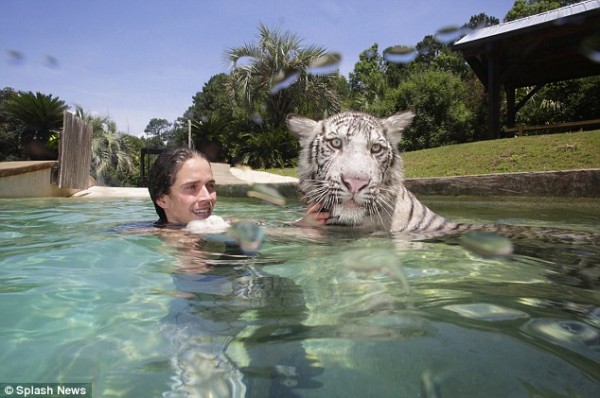 Making a splash: Nahma looks like a natural in the water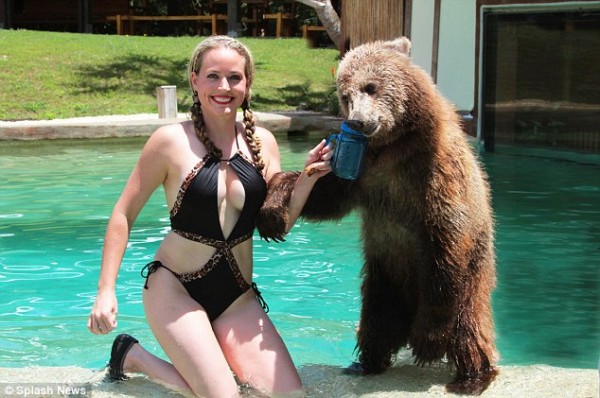 Time for a break! Maximus hydrates with some water after a good workout in the pool