Hobbit House in New Zeland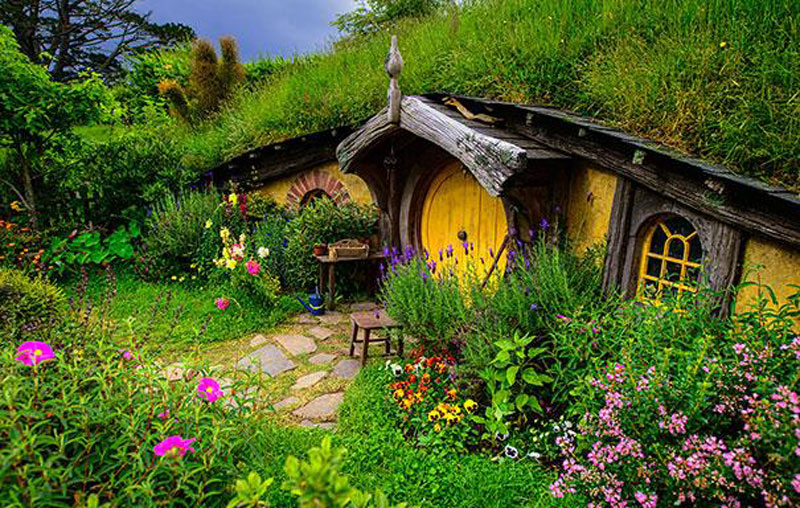 This hobbit house, as well as plenty of others, can be found on the Hobbiton Movie Set in Matamata, New Zealand. There are plenty of quaint details that would make it a simply adorable place to live, from the bright yellow paint and tiny door to the lovely flower garden and stone path.
Traditional House in Iceland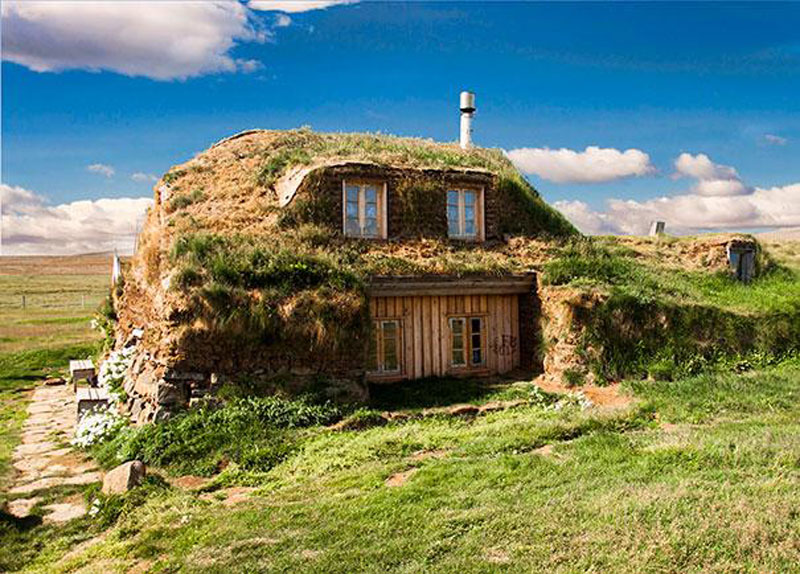 This house is a great representation of what the traditional turf houses of Iceland looked like. Due to the difficult climate of the region, original inhabitants used turf roofs atop a wooden frame for their homes. While this may have been for functional reasons, the result is simply magnificent! It practically looks like the house just rose straight up from the ground.
Fairy Tale Cottage in Canada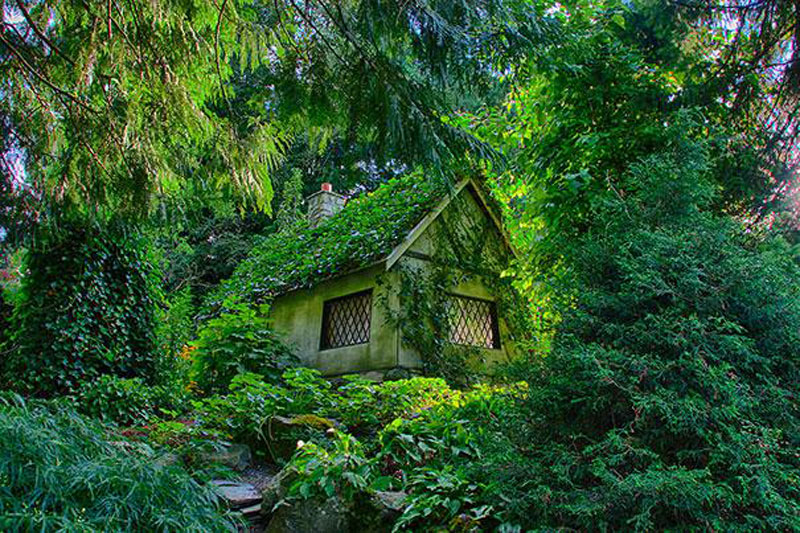 This adorable little cottage in Canada is almost difficult to see amongst all the green. Its vine covered exterior blends in with the lush surrounding foliage, almost tucked away so no one can discover it. It'd be easy to get lost from the world and forget about the time in this cozy cottage.
Casa do Penedo in Portugal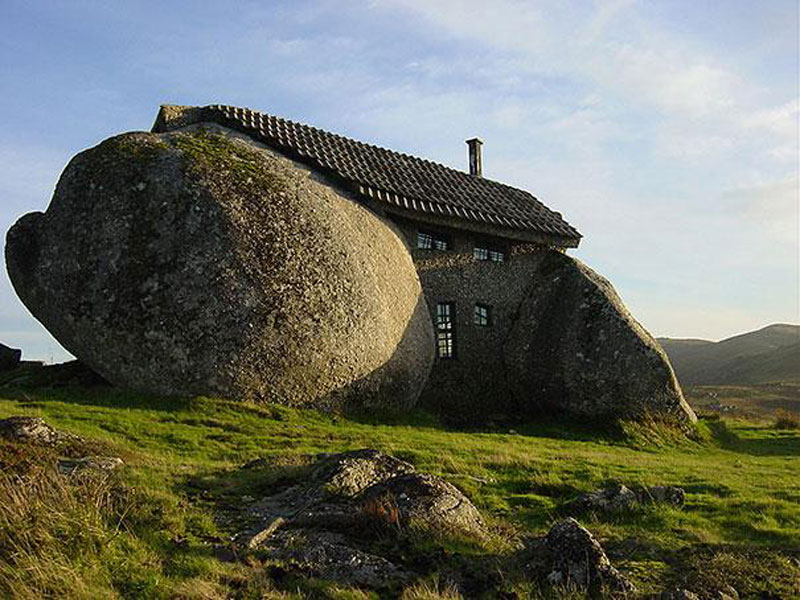 Located in the Fafe Mountains of northern Portugal, is the Casa do Penedo or House of Stone. This two story house, built between four large boulders found on site, may seem rustic, but it has plenty of amenities for residents to enjoy, including a fireplace and a swimming pool.