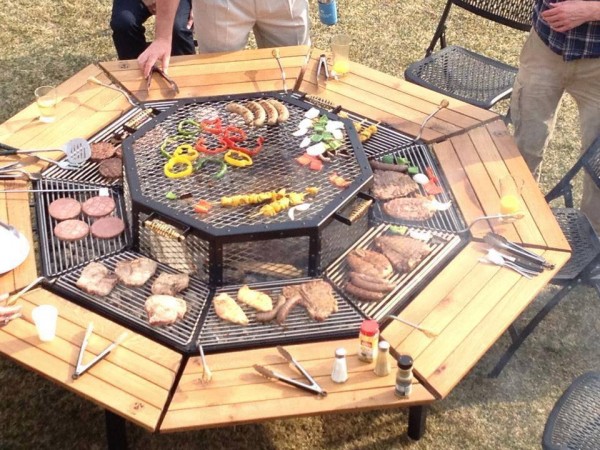 Fire pits can take up a lot of coveted backyard space. That's why I love this fire pit, grill, and table combo. What? Yup! It's as awesome as it sounds! It's not a 3-in-1 DIY but it is a really awesome product. I wish I could have this for summer. It would be a little 'over-grill' for my backyard. It's a too big for my patio/yard space and there are one two many control freaks that would flip out about not having sole grill power. Lol. I wonder if it gets too smokey while sitting around? I hope not! I'd learn to deal if it did, it's too cool to not love!
I adore this fire fit from The Lilly Pad too. It has an adorable removable table top and is perfect for the patio when not in use. Simply lovely! This is very DIY and very budget. What's not to love?! Check out the tutorial here.
Here's the Video… Enjoy!