We've seen plenty of amazing camper transformations — like this adorable little micro camper.
But rarely do we see them come from teenagers, who made all of the purchases from their own pocket!
That's what makes Ellie Yeater's adorable camper transformation so amazing.
After purchasing an old, used 1974 model that was in much need of repair, she set to work, spending many hot summer nights with her family,  turning it into her own little "glamper."
And the final product is totally adorable, with every inch of the space being covered in color, cozy accents, and little inspirational messages.
With a little money and a lot of hard work, the West Virginia teen made her own little hideaway that will surely be the envy of all of her friends.
Check out the photos below, courtesy of Woodworking Adventures, chronicling the camper's transition from drab and dusty to quint, colorful, and oh-so pretty.
[H/T: Woodworking Adventures]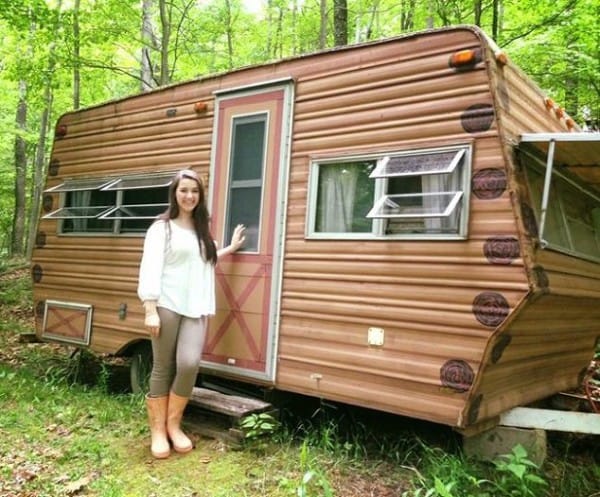 Over the summer, Ellie Yeater bought her own aged camper and transformed it into a beautiful space to call her own.
Oh, and did we mention she's only 14?
While most teens spend their summer on trips with their parents or dabbling in summer jobs, the West Virginia teen used her own money to make her own pretty "glamper."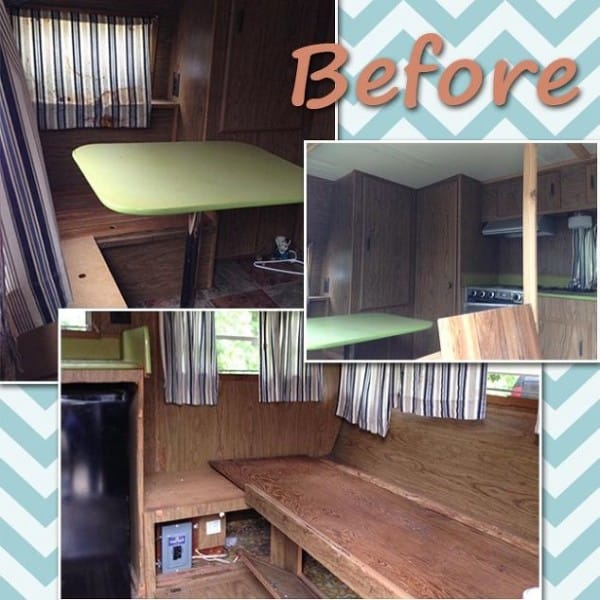 The camper was not much to look at on the inside.
The old floor and wood paneling were definitely dying for a makeover.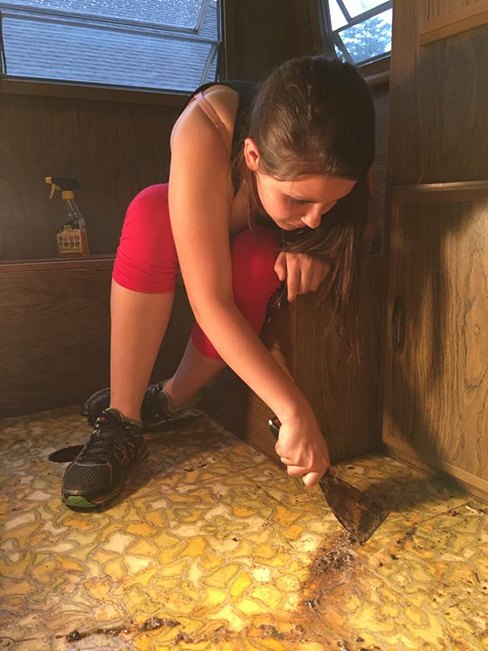 Purchased for $200 from an ad, the camper was gutted of its accoutrements so that Ellie could start fresh.
The floors were scraped and the little amenities were repaired before decorating could begin.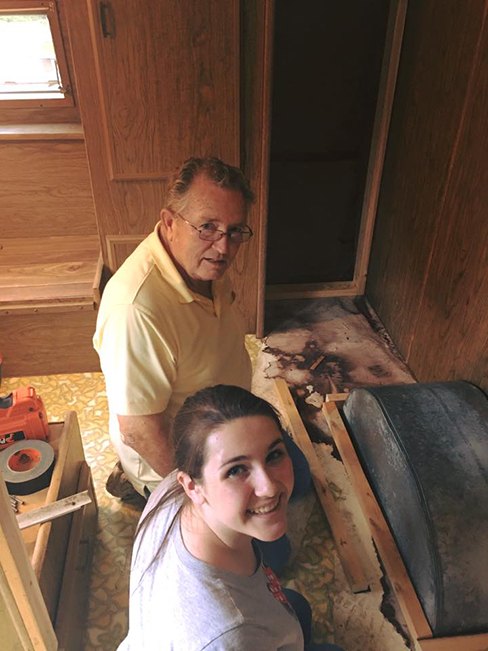 She also got help from her handymen family members.
Both her dad and grandfather gave her hands-on lessons about breaking the little structure down and building back up.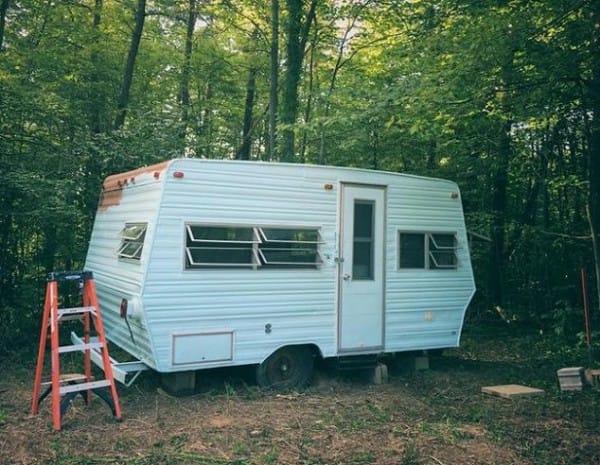 The first part of the girly camper to be transformed was its exterior.
It was painted a beautiful light blue called "mystic sea."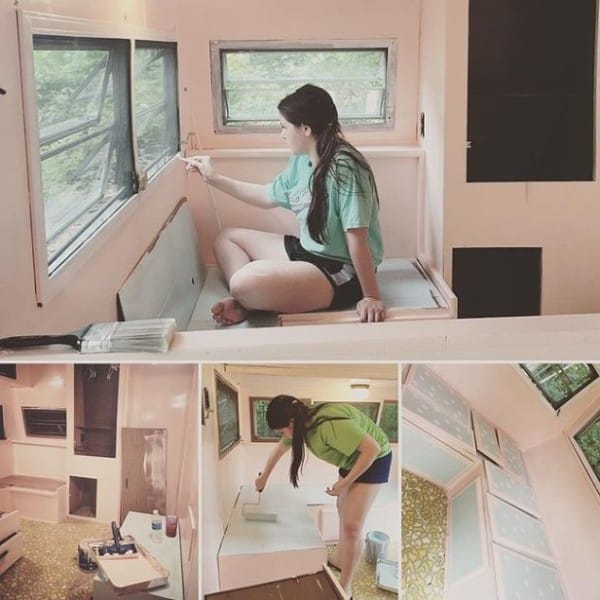 Next, its entire inside, every nook and cranny, was painted a pretty pink.
She also added the same light blue elements to little parts of the room.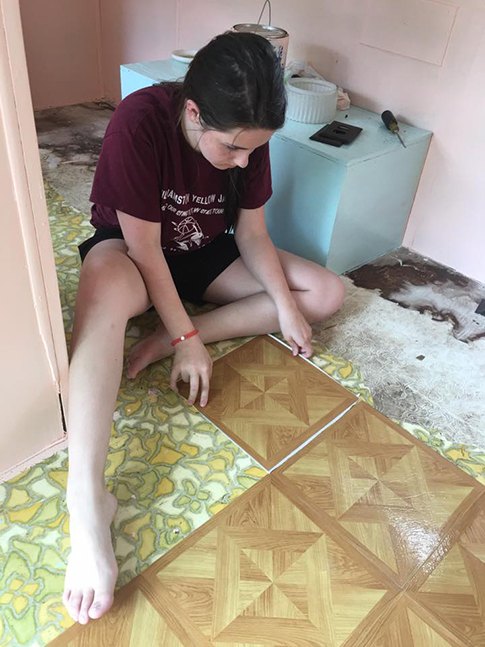 New tiles were also installed on the floor.
The pretty hard wood covered up the yellow and lime kitsch tile nicely!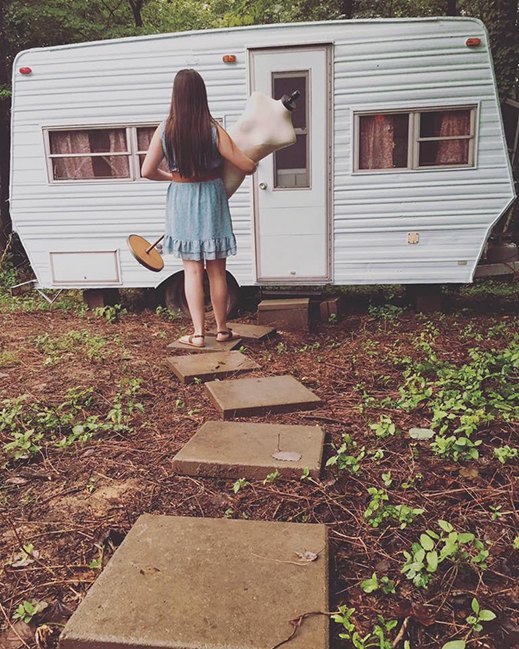 After everything was painted, paneled, and covered, Ellie started adding her fun personal touches.
Her grandma also contributed cute details; she made the glamper's curtains and little napkins.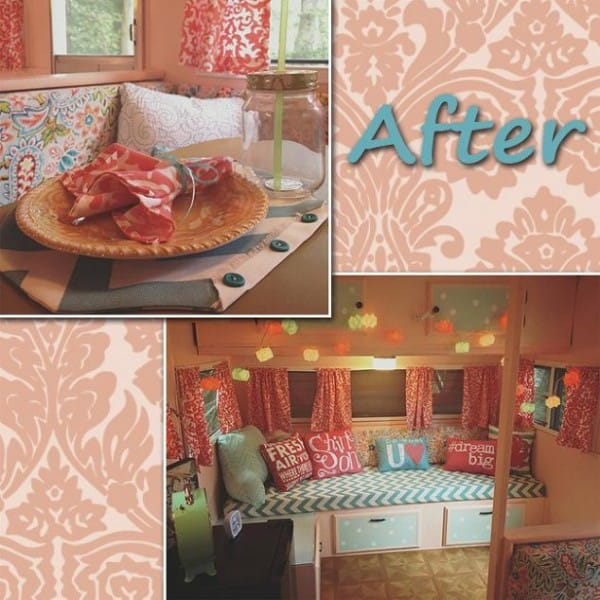 The final product could not look more different than its drab first form.
It is now covered in cute, cozy accents including cushions, pillows, and pretty hanging lights.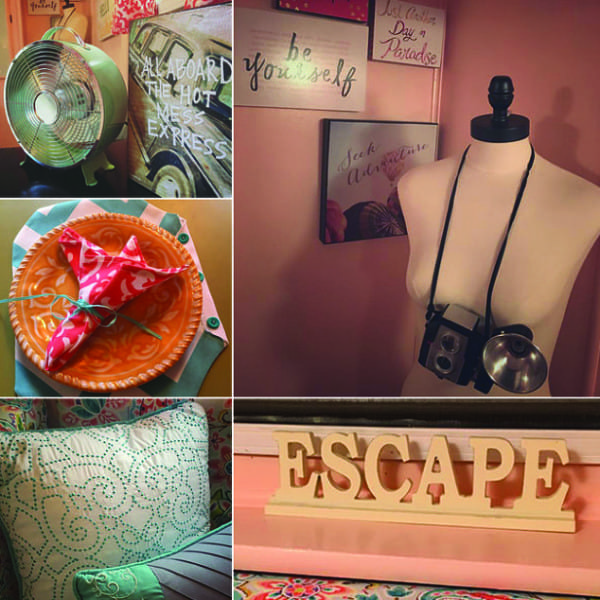 It even has cool retrofitted elements like an old electric fan and a cool vintage camera.
Judging by the room's amazing outcome, we predict that Ellie has a future in home decor!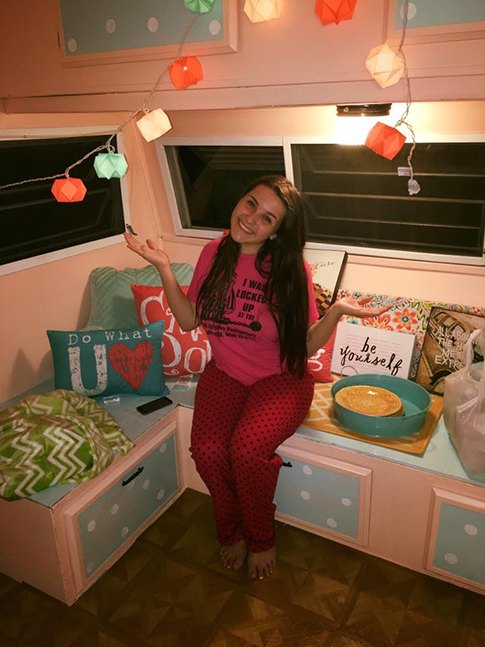 Now that the gorgeous glamper is complete, it can be used as a cozy study space, a secluded place to read, or the ultimate space for sleepovers!
With the help of her family, Ellie used her own money and creativity to make a truly beautiful space that is totally personal to her.
If you love hearing about creative projects that kids come up with all on their own, make sure to SHARE with friends and family on Facebook!