With tiny-house living taking the world by storm, builders of these one-of-a-kind residences have gone to further and further lengths to impress people with their creativity and skill.
There seem to be an endless number of tiny-home ideas, from teardrop campers to small houses built tens of feet off of the ground — like this amazingly futuristic tiny home in the sky.
But few of them capture the comforts of home, the rusticity of off-the-grid living, and the beauty of unique architecture quite like this "pop-up" tiny house.
Posted on Tiny House Swoon from builder Patrick Romero, this tiny house includes quite a few pop-up features as part of its exterior. And the interior looks just like any brand-new or stunningly modern home.
Scroll through below to take a glance inside this tiny house that truly takes comfort off the grid. I would live somewhere like this in a heartbeat!
Would you want to call this tiny residence your home? Let us know in the comments.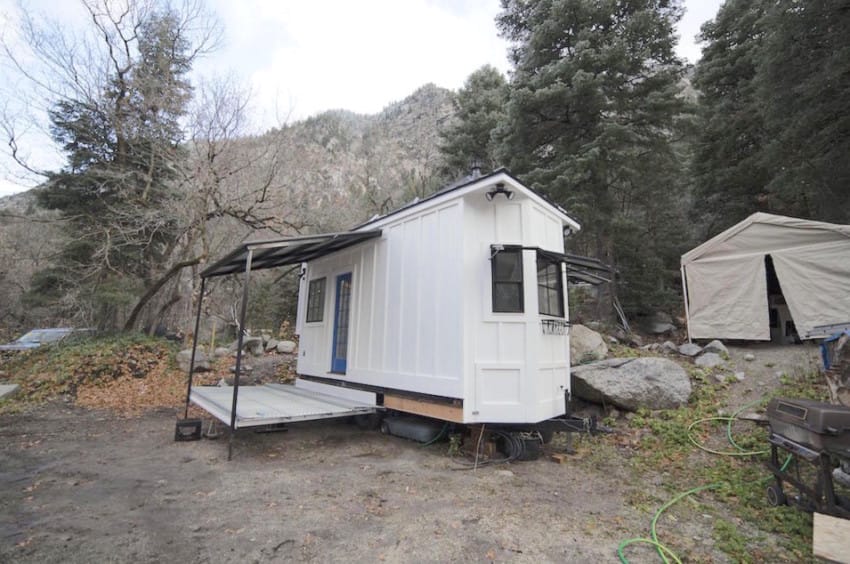 From the outside, you might not think that this tiny house looks like much. But a glance inside and a full 360-degree stroll around the exterior will be more than enough to change your mind.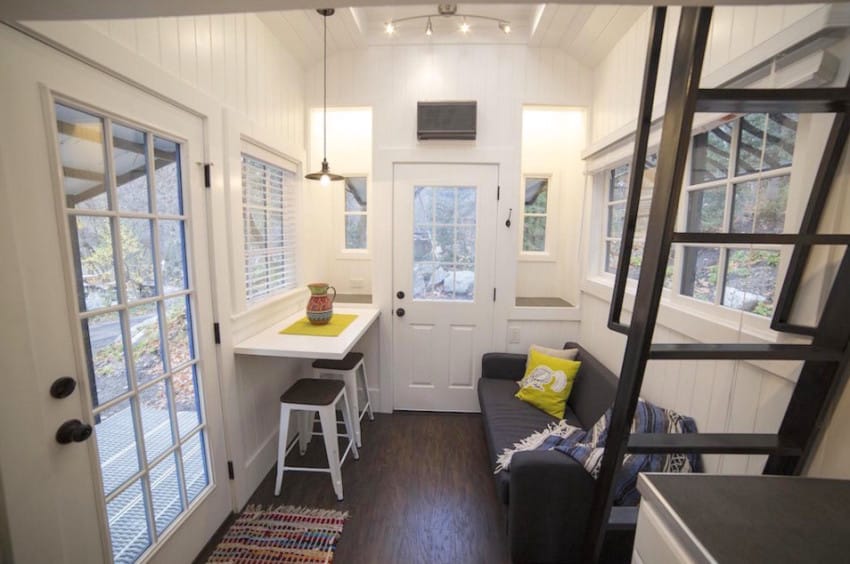 Built by tiny house enthusiast Patrick Romero, the interior showcases many of the modern comforts of home, utilizing space in an extremely creative way.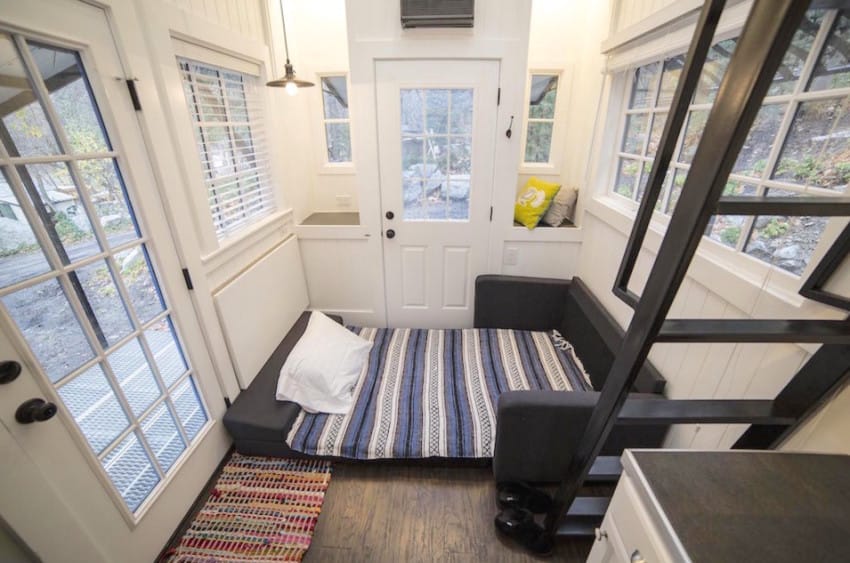 The living room features storage nooks, a fold-up table, and a couch that pulls out into a comfy bed.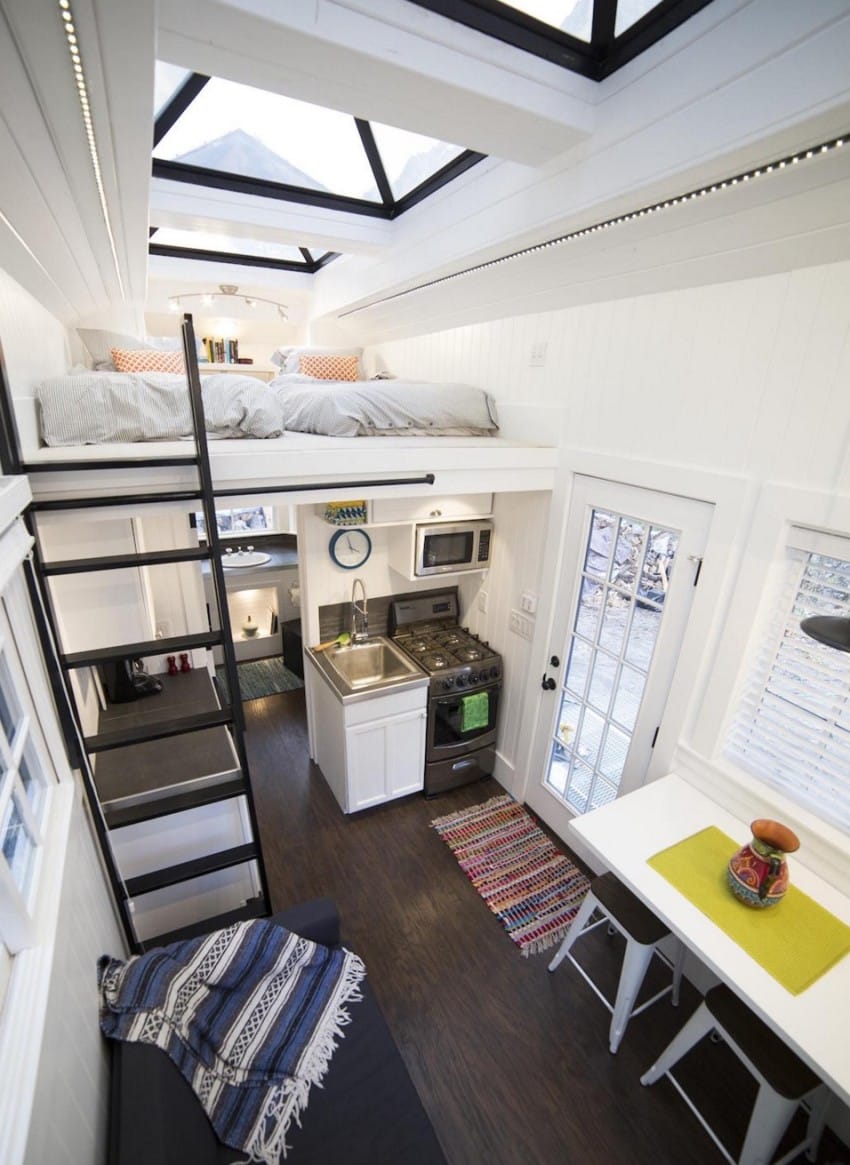 But the pull-out couch isn't the only place to sleep. A lofted bedroom sits over top of a spacious kitchen, that features plenty of cabinet and counter space.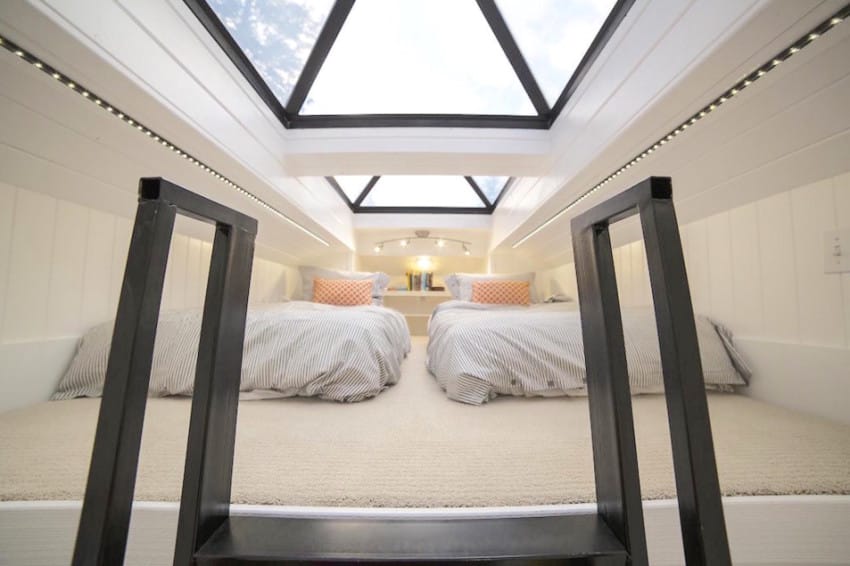 The easily accessible loft allows you to sleep with the stars — with its massive skylights — while remaining comfortably in your bed.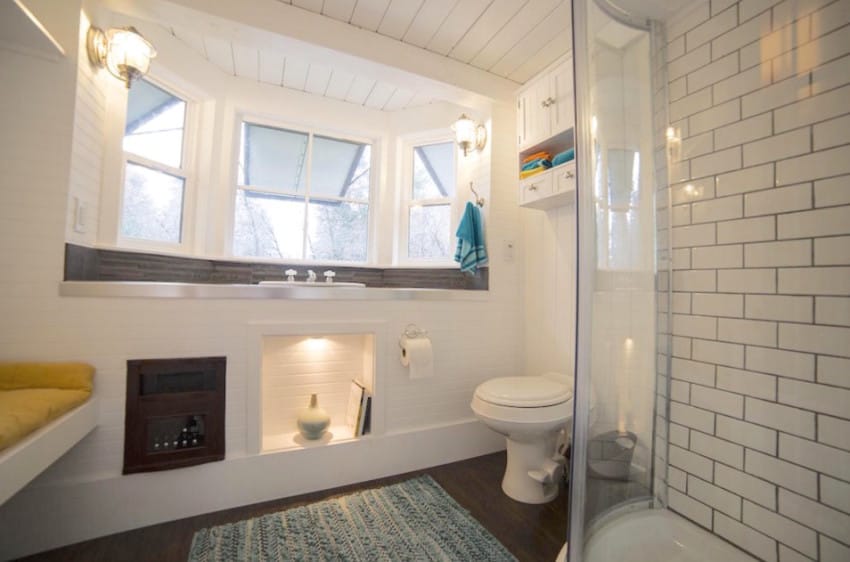 Like the rest of the house, the bathroom features plenty of natural light. The light, combined with the beautiful white walls, make the home feel extremely open and spacious.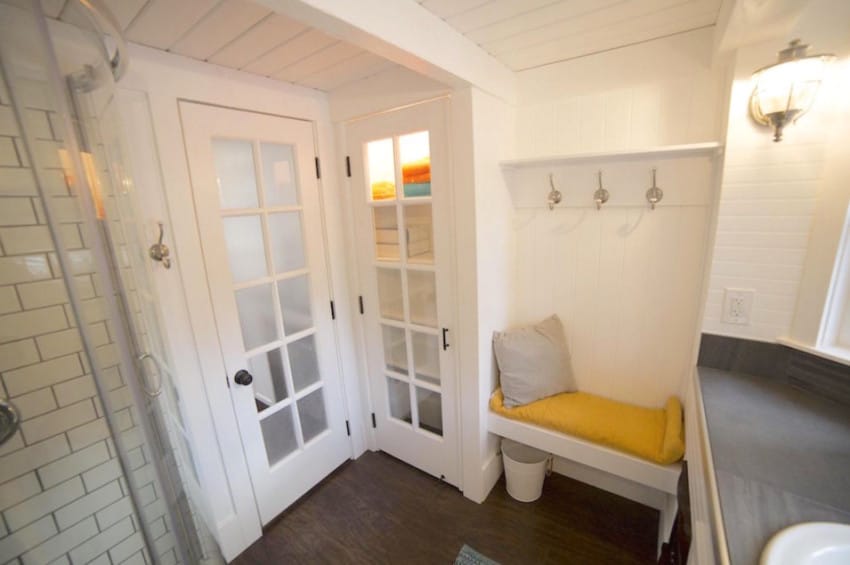 In fact, it might be surprising to learn that the home is only 192 square feet in total!

The shower itself is modern and sleek, making this off-the-grid home unlike your typical rustic residence.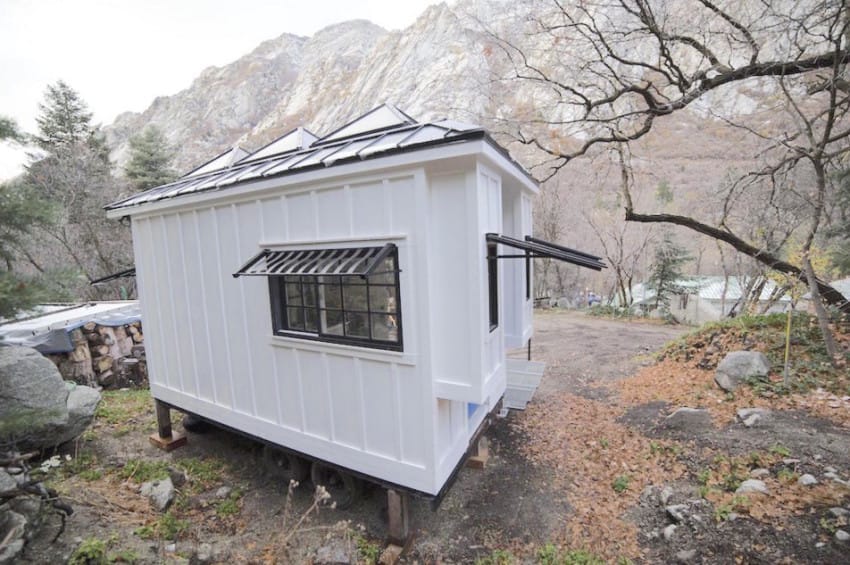 Located in the woods of Utah, passersby might not expect such a small home to contain so many cool features. But the outside, with its pop-up windows and pop-up porch, is nothing to turn your nose up at either!

Without a doubt, this unique tiny home beautifully brings modern comfort right into the heart of nature.
Would you want to live in a tiny house like this? Let us know in the comments.
Please SHARE this one-of-a-kind residence with other tiny-house lovers in your life!