The number of cabins that you can choose from is enormous. The models, sizes, materials used vary from the highest quality to a lower quality and so on. The prices too vary a lot, there are some that can be called cheap but then there are others that are very expensive. Most of the cabins are pre-fabricated and can easily be installed by you. The cabin I am going to talk about today is called the Wilderness Log Cabin. How much does it cost?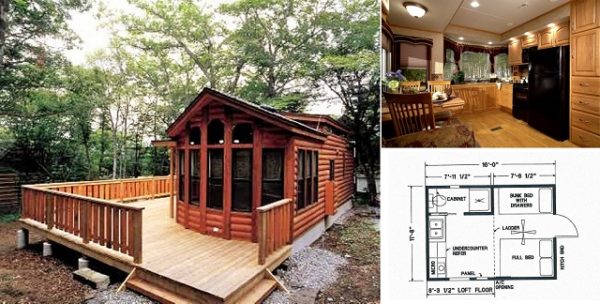 I can't really say whether the cabin is "cheap" or expensive because this varies from person to person and their financial state. All I can say is that the price of the Wilderness Log cabin is US $26,499.99. I'll leave the comments on the price to you. The log cabin is nearly 400 square feet and has two bedrooms. Apart from the two bedrooms it has a full size kitchen and a bathroom with a bathtub or a shower; it is in your hands.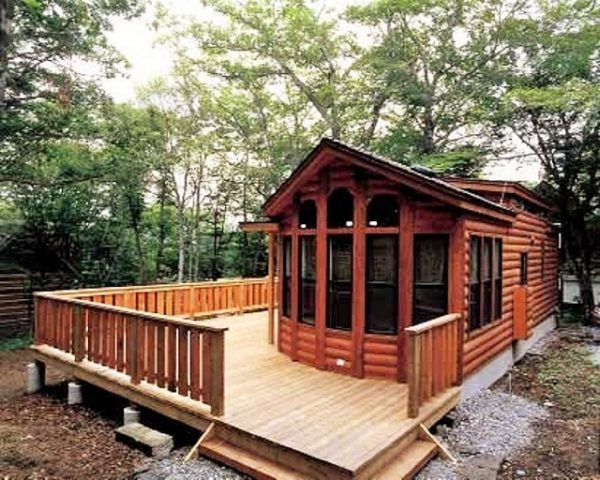 I think that the cabin is quite spacious and fits the needs of a small family of four maybe. The thing I like most about the cabin is that it has a porch that surrounds the front and right side of the house. The porch is very big and it can fit a table and some chairs on it. The porch is a great place to have a barbeque during the summer. If your cabin will be located on a lake then things would be even more perfect. Imagine sitting on a chair in the porch and enjoying the sun and beauty of the lake.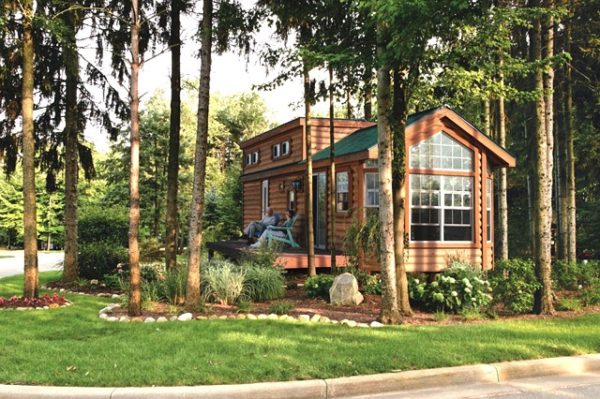 That is enough with pictures of the exterior; let's move on to the interior. This picture shows the kitchen of the cabin, a bit of the living room and the loft. The kitchen has everything a kitchen needs to have, enough cabinets, a stove and oven, a microwave, a sink and a fridge. Just next to the fridge there is the dining table that matches perfectly with the kitchen cabinets. Next to the fridge are the stairs that take you to the loft. The bathroom is behind the kitchen cabinets.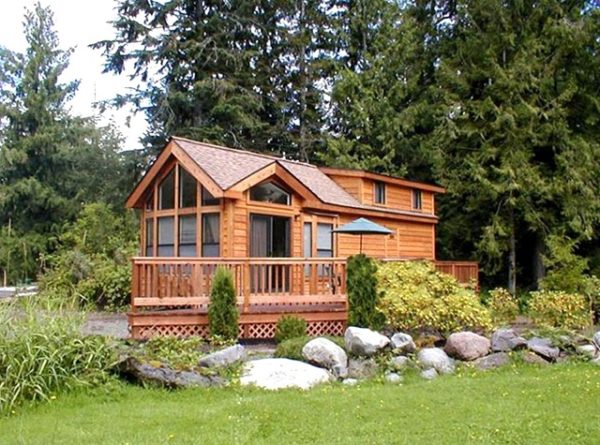 The loft has both the master bed and a bunk bed, but these two are separated from one another with a thin wall. I believe that the sofas in the living room are one of those that can be opened and turned into beds. This means that if you want to invite friends over, they have a place to sleep. I really like this cabin, even though I would've wanted more pictures of the interior to see the living room, bedrooms and the bathroom. However, the cabin is beautiful and very practical.