When it comes to furnishing your home with shelving and furniture, measuring your space properly and buying appropriately-sized furniture is crucial to achieving a nice Feng Shui. If you mess up your measurements, it usually means you have to return your oversized furniture and start your planning again. Sometimes, a measuring mishap can be a blessing in disguise, though.
When one family purchased three IKEA Expedit shelves to fill up the corner space in their front room, they measured their space wrong and ended up with a shelf that was about five inches too wide. If you've ever built IKEA furniture, you know that assembling it isn't exactly a cake walk. There are always an absurd amount of small pieces involved and the instructions are quite minimal. Putting it together only to take it apart again is a daunting task. Rather than return the whole thing, this family thought outside the box.
The Empty Space
The space that needed to be filled was right beside the main entrance of their home. Shelving here makes perfect sense, since you can store everything from keys to winter attire for easy access by your door.
After going out and purchasing their three shelves from IKEA, all that was left for this family to do was to put them together.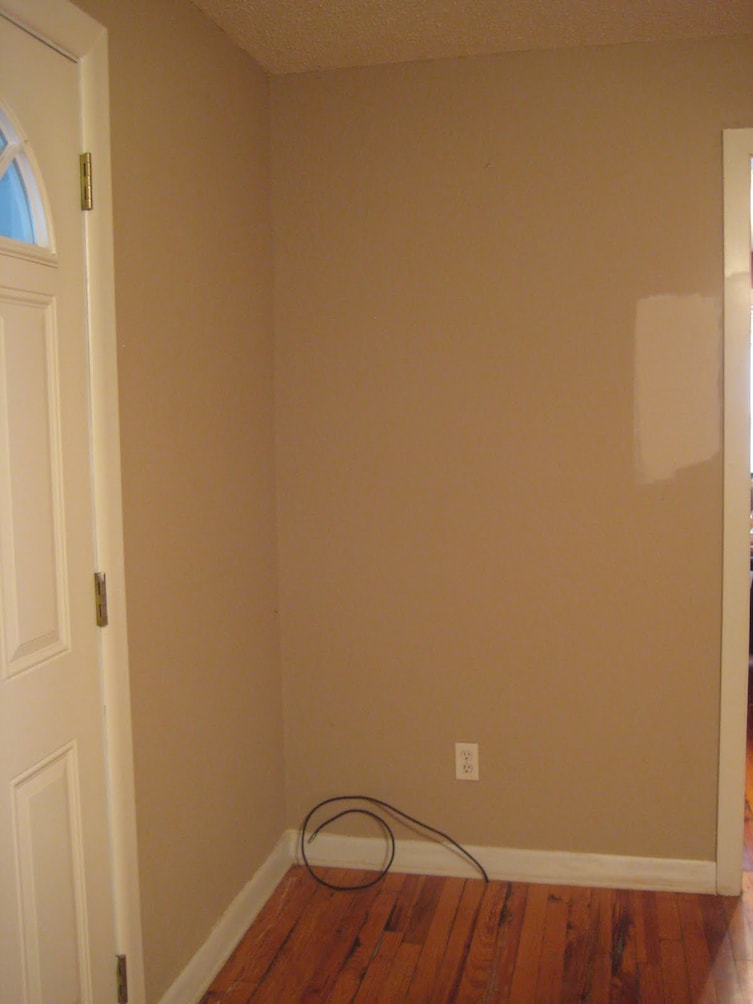 Um… Oops
Upon completing the build, it was clear that something had gone a little wonky during the measurement process. Less creative builders probably would've given up and returned the whole thing at this stage. Angry builders probably would've reached for their saws and started hacking away. But not these DIY savvy folks! They got creative!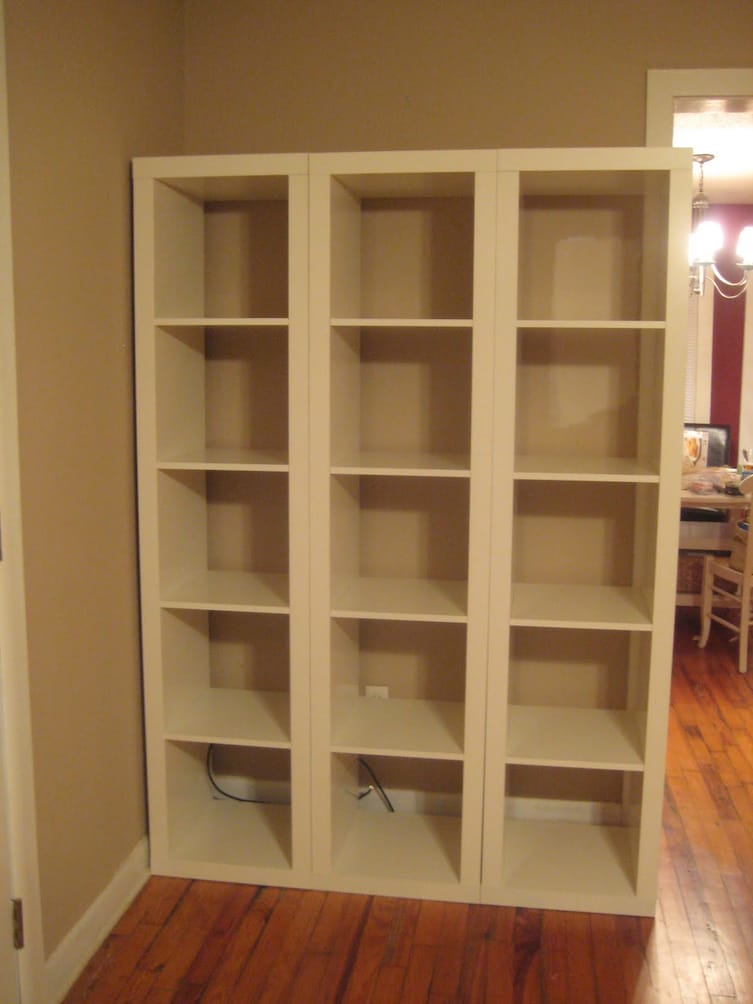 Turn it sideways
They discovered that by turning the third shelving unit sideways, they could fit all three shelves within their space. It looked a little strange though, so something clever had to be done. Why not turn the blank side of the shelf into something useful? Like a chalkboard!

Step 1: Tape
To try this yourself, start by taping off the edges of your shelf to create a frame around where your chalkboard will be. Be sure to measure carefully and use a level so that that edges of your chalkboard are clean and even.
Also, notice how they used old CDs to create an outline for rounded corners. Just be sure to use CDs that you don't mind destroying with chalkboard paint!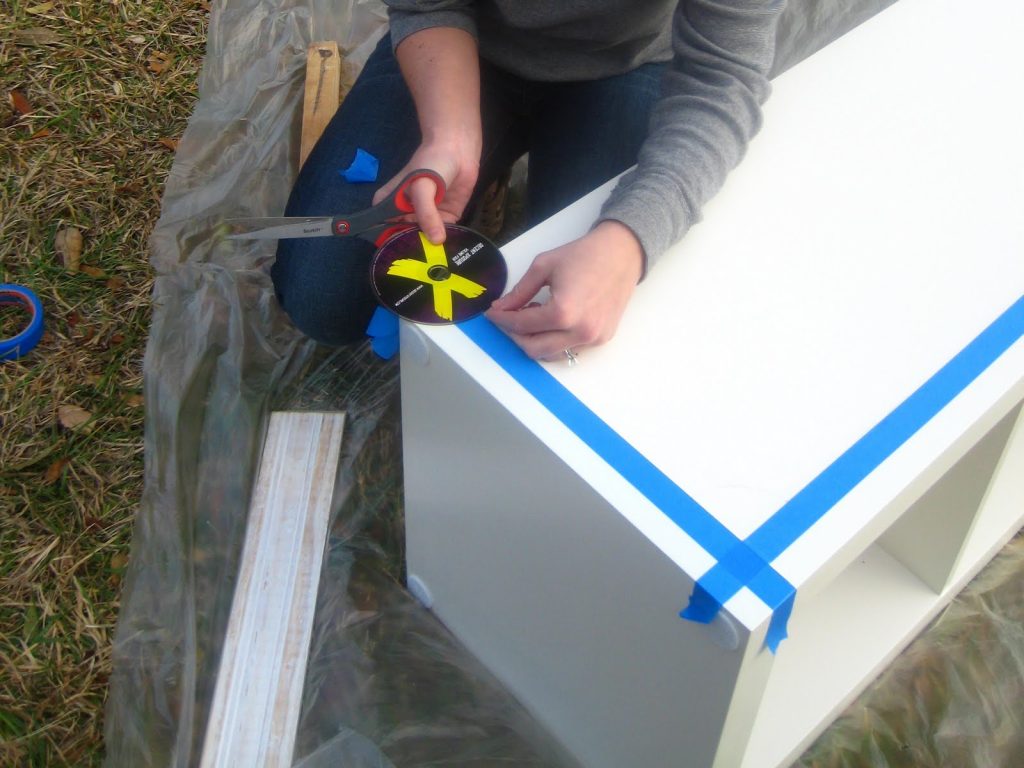 Step 2: Paint
Once your edges are taped up and you've wrapped some plastic around your shelf to prevent a painty mess, it's time to paint. Apply two or three smooth and even coats of chalkboard paint. These folks used chalkboard spray paint.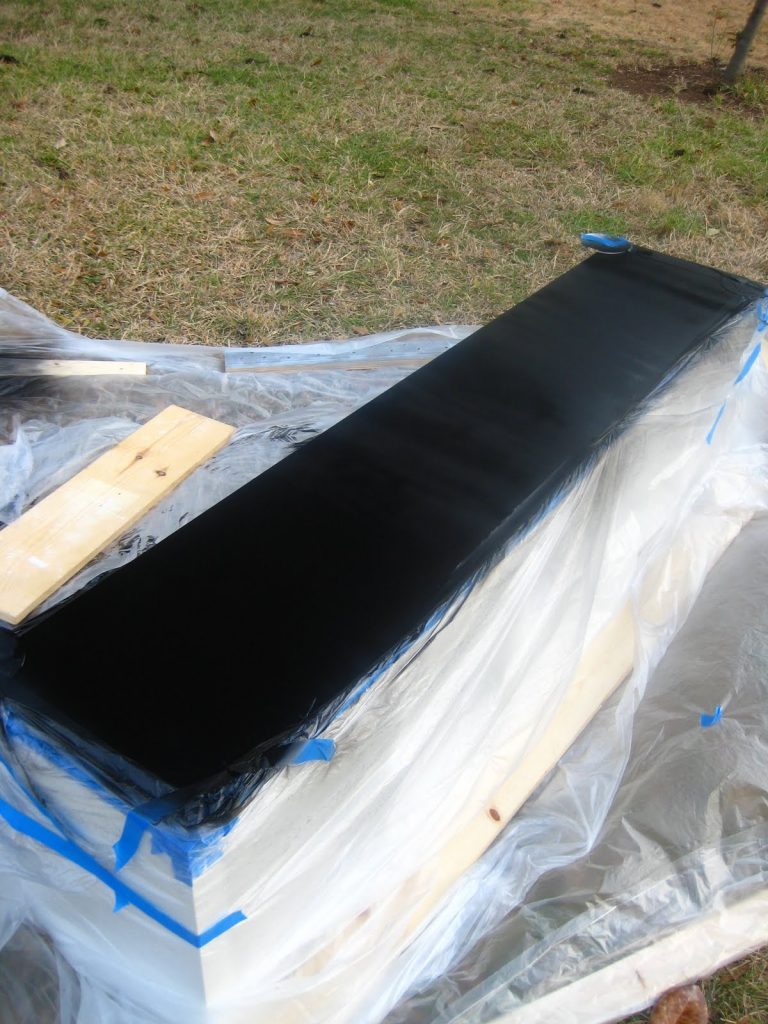 Step 3: Remove the Tape
Allow the paint to dry and then carefully remove the tape and CDs. Now your chalkboard-sided shelving unit is ready to go!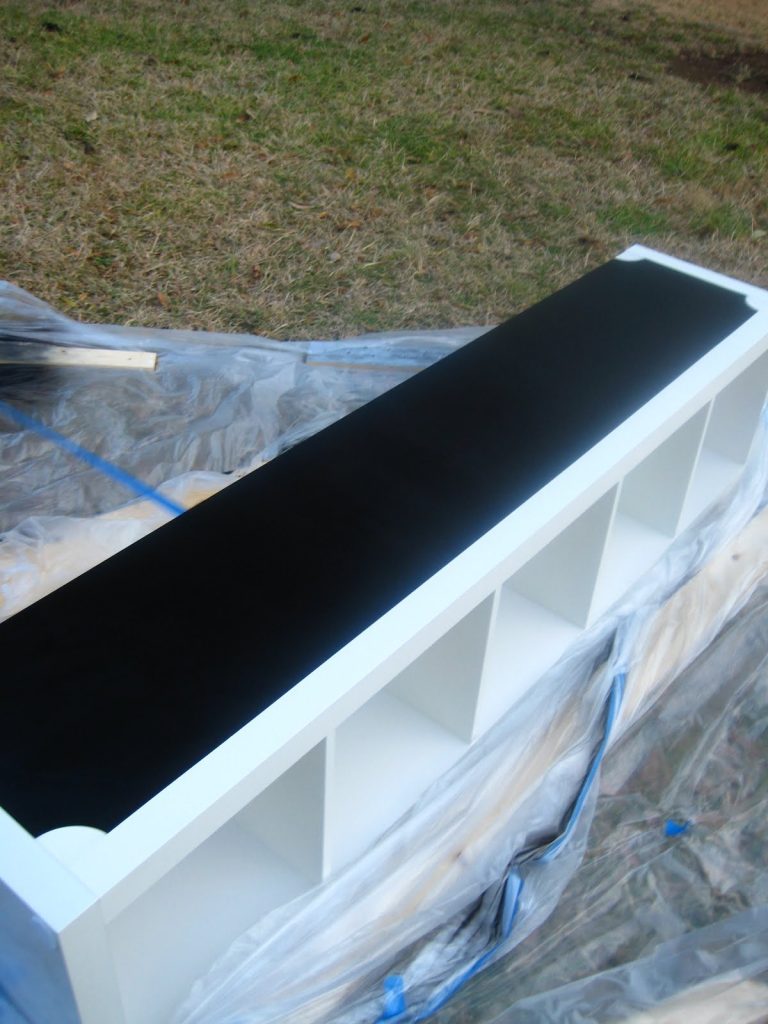 A Home Command Center
This family used their triple shelving unit to store and organize keys, mail, and craft supplies. The chalkboard was used to write reminders and playful notes to help everyone in the household stay organized.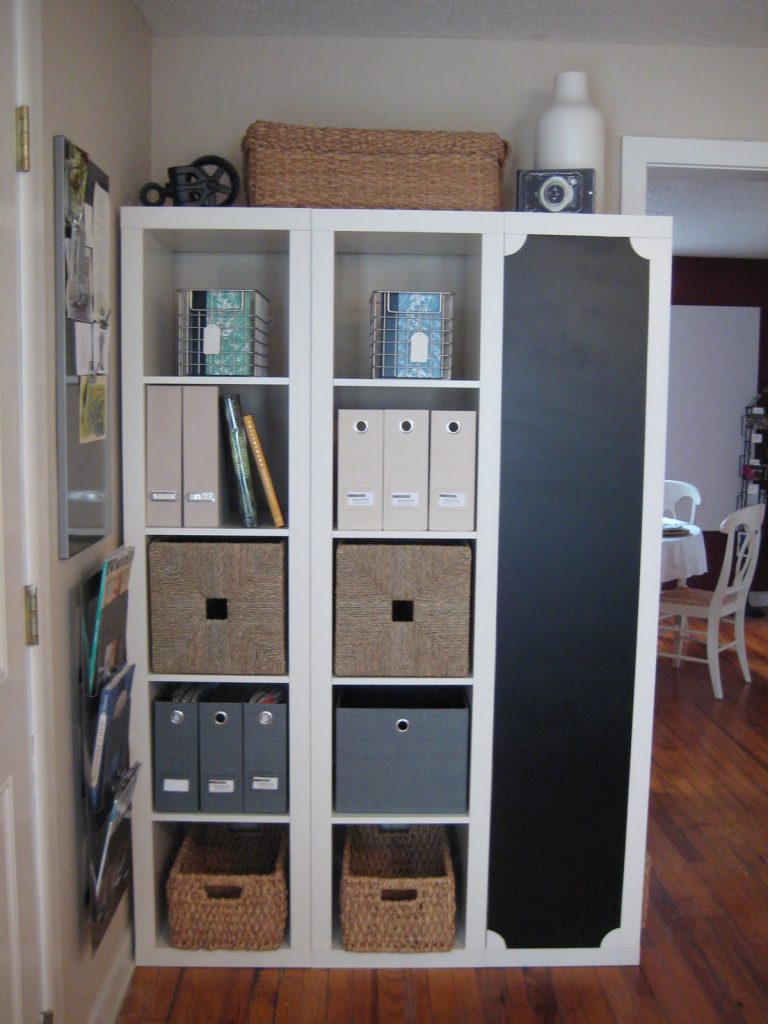 Accessories
An IKEA magnet board and magazine rack were installed beside the shelves. As someone who is obsessed with organization, I find this setup very exciting. Who knew organization could look so great?