Last Sunday, enthusiastic whale watchers experienced a majestic sight. During the tour organized by Whale Watchers Sydney, people had a jaw-dropping encounter with a humpback whale breaching meters away from their boat. The cold Sydney weather took nothing from the experience, as people stood in awe of the sight.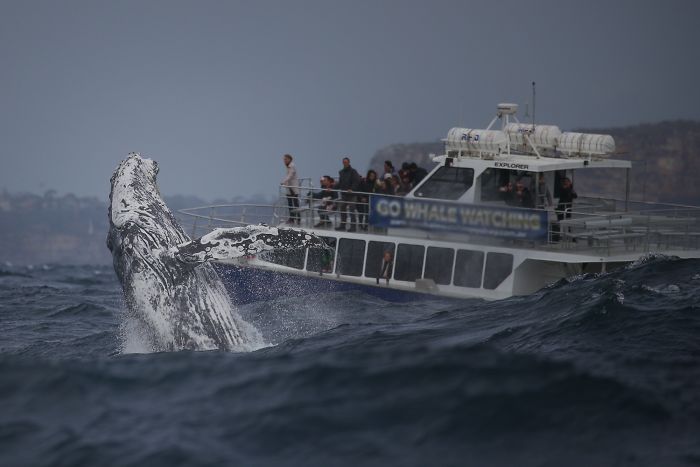 However, the rough weather is necessary to witness whales breaching out of the water, as they do it very often when the weather is bad.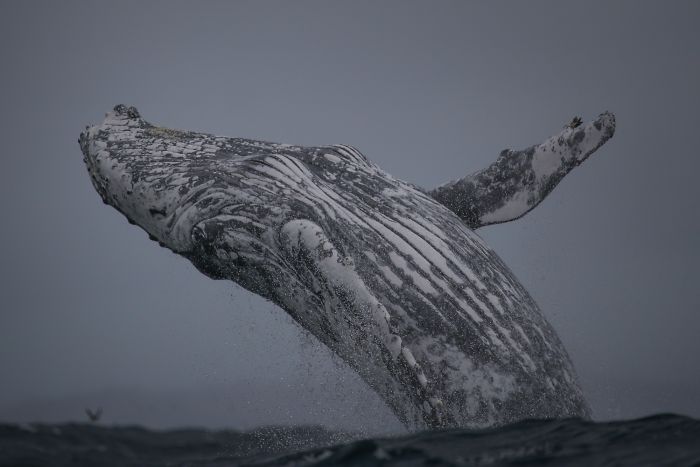 Image credits: Whale Watchers Sydney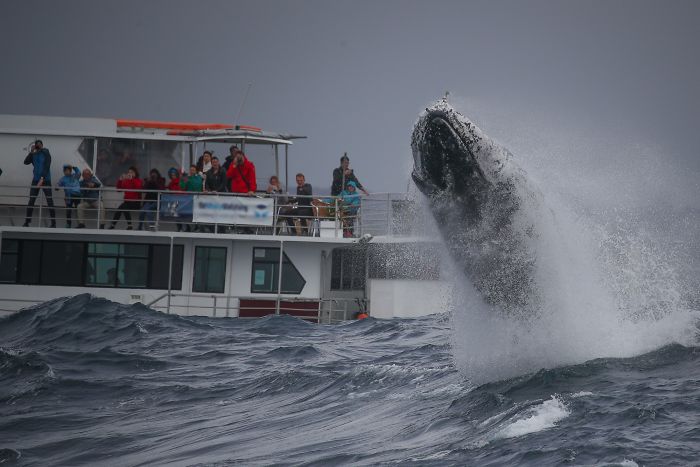 While many species engage in breaching, humpbacks do it more often. Whale Watchers Sydney spokesperson told Bored Panda, that no one knows for certain why they do it. Some theories suggest that they do it to attract other whales, communicate or warn off males.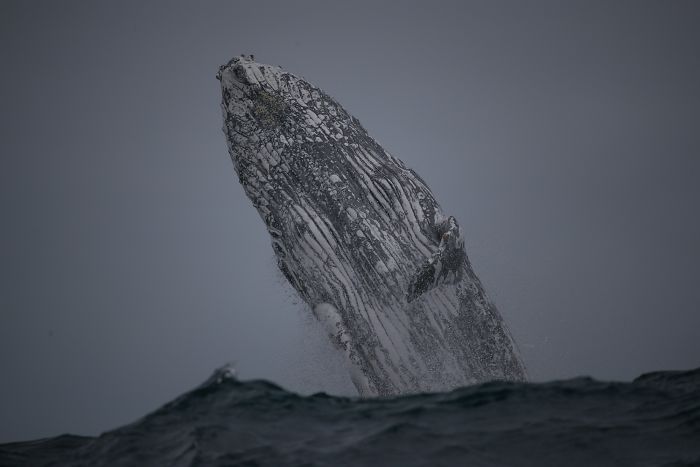 Image credits: Whale Watchers Sydney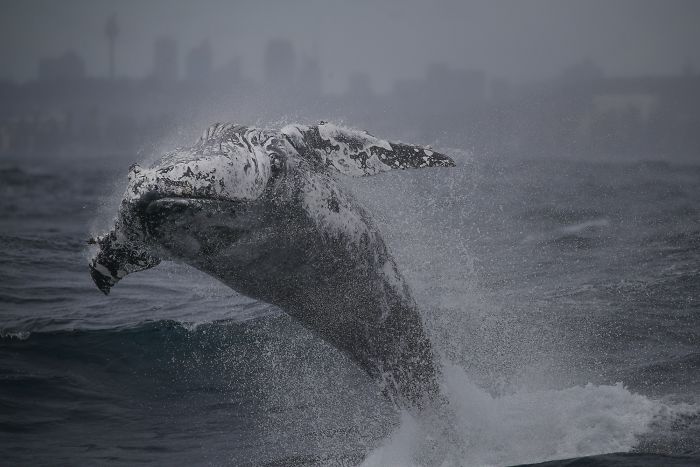 Usually, a whale breaches just a couple of times, but these sightseers were lucky enough to encounter a young whale who was putting on a show for them for a whole 90 minutes. "We may get a breach on 30-40% of all trips, but to see 90 min non stop is quite special," the spokesperson said.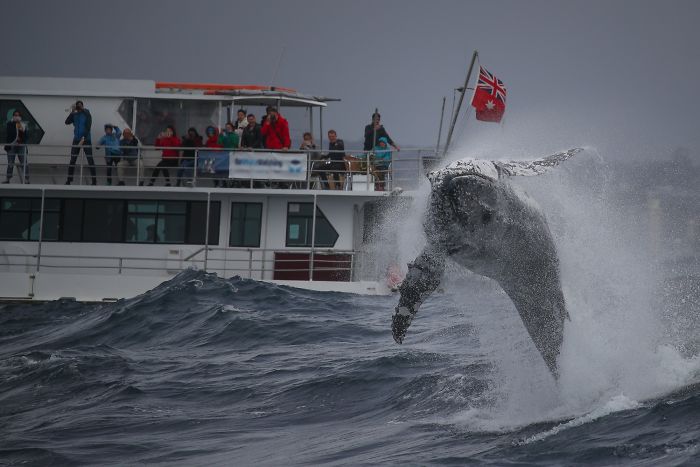 Image credits: Whale Watchers Sydney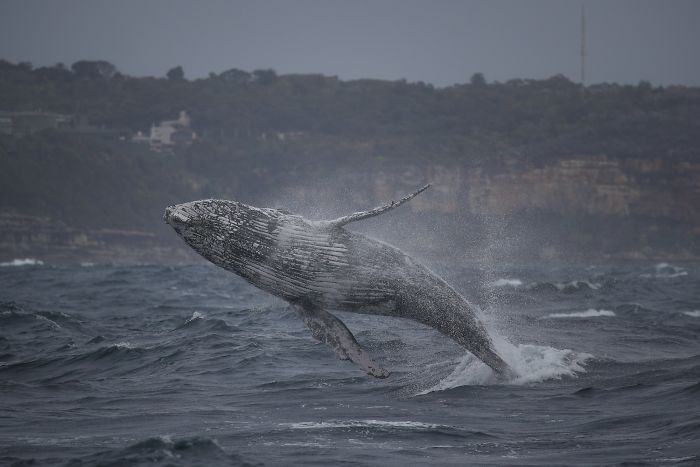 Humpbacks, despite their impressive size, are not the biggest ones in the whale family.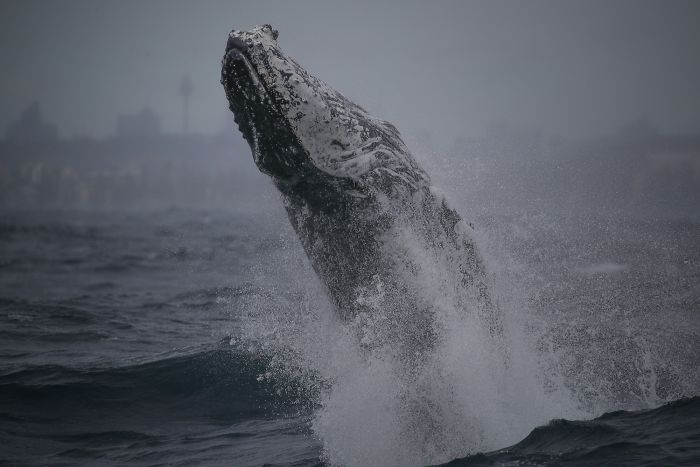 Image credits: Whale Watchers Sydney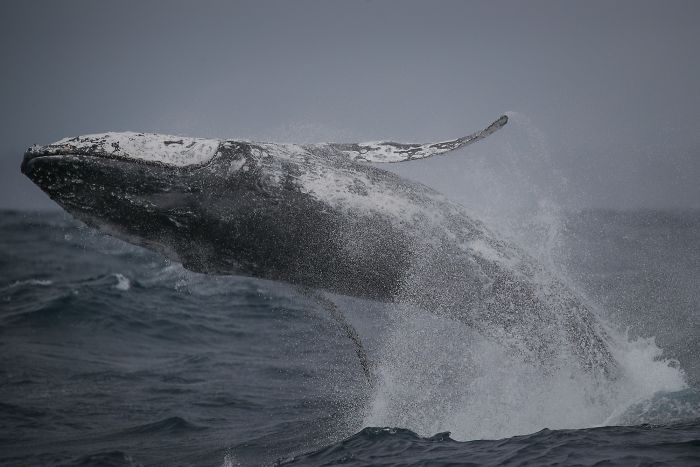 They can grow to 60 feet (18 meters) long, and weigh around 40 tons (about half the size of a blue whale). So it must be thrilling to have one breaching just a few feet away!
Watch the video below