Cats… they're everywhere. You see them following you on the streets. You see them staring back at you from your computer screen. Your significant other texts you their pictures while you're in lectures or at work. You even see them when you look at other animals and random things. Wait a minute, that last one doesn't sound quite right.
Well, unless you've ever stumbled on the 'Koty Vezde' ('Cats are Everywhere') internet page on Instagram. If you haven't (and even if you have), then you're in for a real treat. We've collected the best, the funniest, most amusing photoshopped images of random animals and things with furry feline faces.
So go make yourself a cup of wholesome hot tea and prepare to have your spirits lifted. As you scroll down through what is arguably the highest form of art ever conceived by mankind, upvote your favorites, and leave a comment explaining which hybrid cattos you loved most and why. Be sure to share this post with anyone you think might be having a tough week. We're sure they'll thank you.
Bored Panda reached out to the 29-year-old founder of the 'Koty Vezde' page, Galina Bugaevskaya who lives in Moscow, to talk about her passion for cats. "The idea came to me quite spontaneously, about a year ago," she revealed the inspiration behind the 'Cats are Everywhere page. I had previously been creating various funny things in Photoshop." Scroll down for the full interview!
#1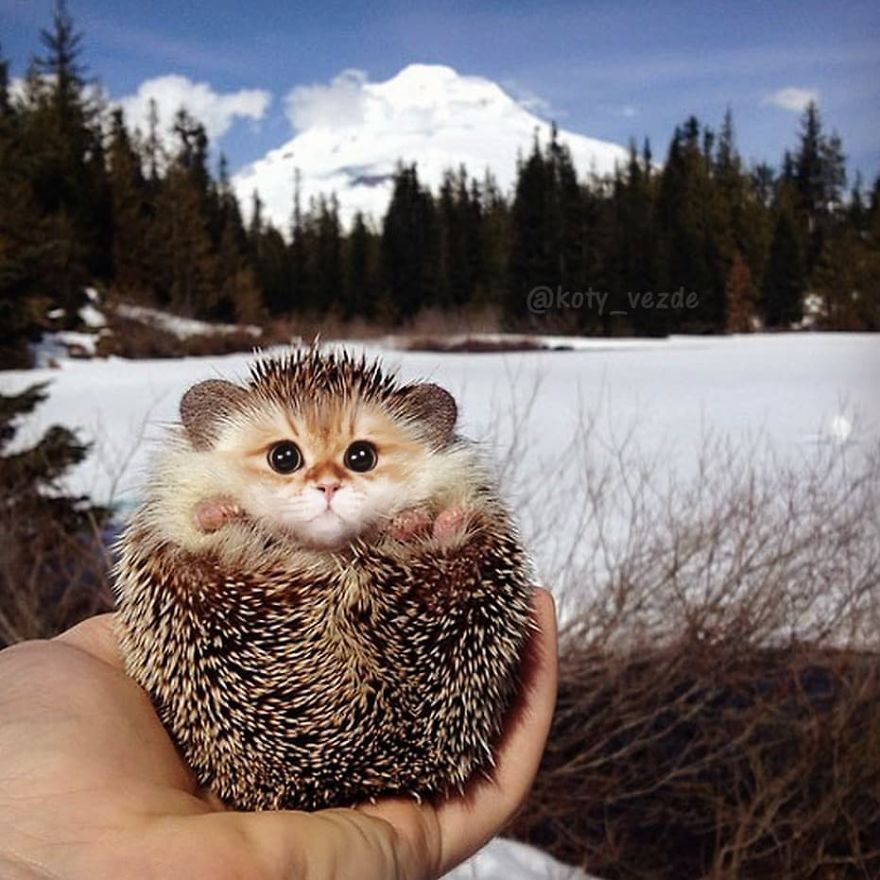 #2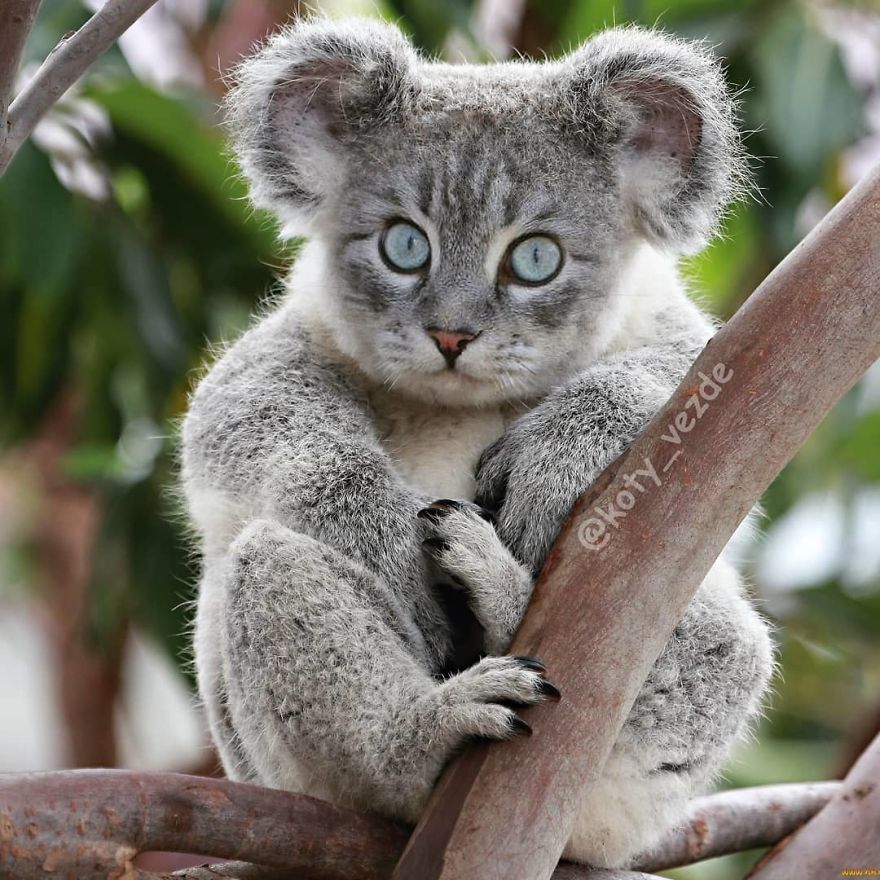 #3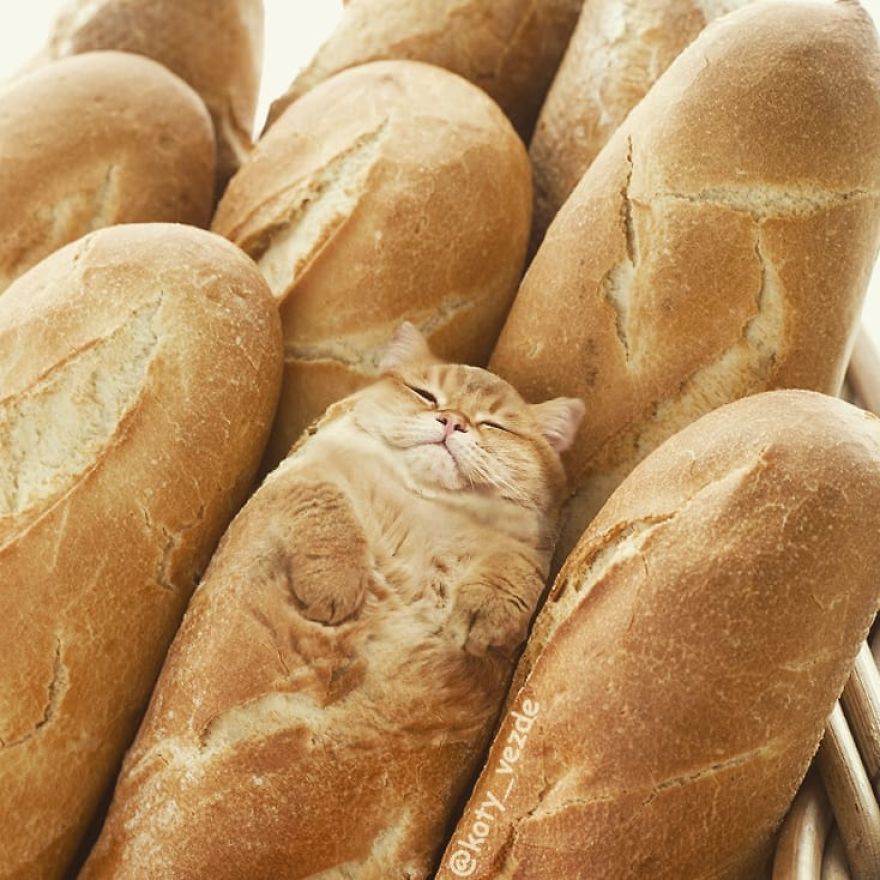 "I am very pleased that so many people appreciated my work. I just learned today that in different countries they began to publish articles with my collages. People write a lot of warm comments under my works — this is very cool! I am so happy!"
The creator of 'Koty Vezde' said that she loves cats: "Especially chubby and angry cats. They are divine creatures: cute, soft, murmuring. We always had cats in our family. At the moment, I have Filya and Puchok, and a white Persian cat, Umka, named after the bear cub from the Soviet cartoon."
#4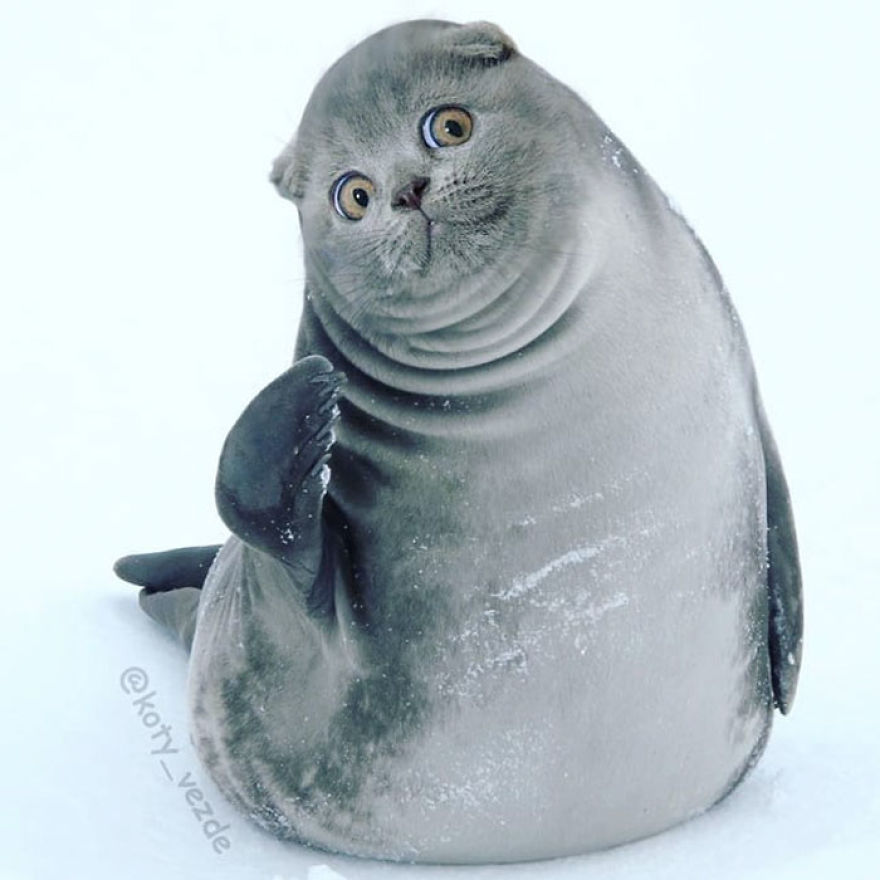 #5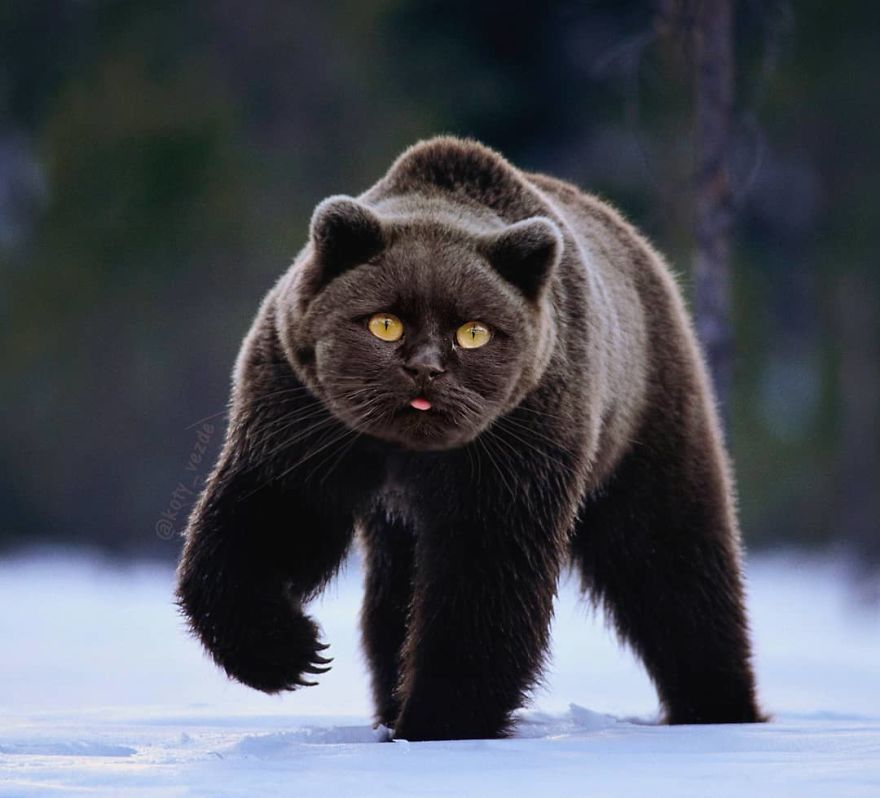 #6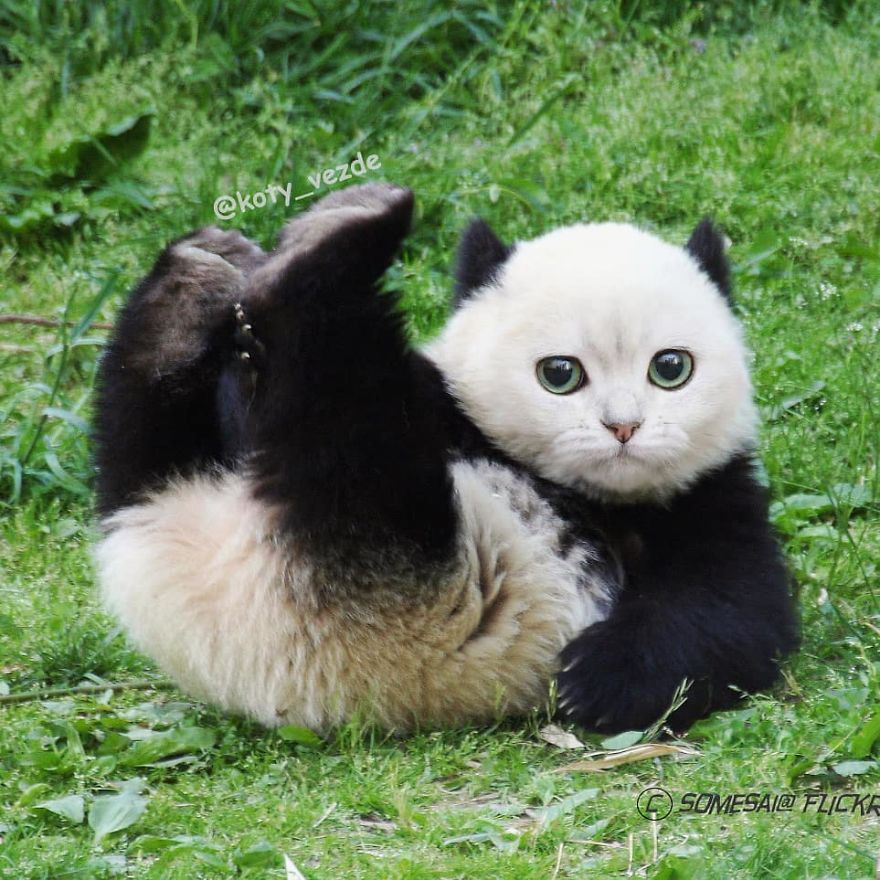 "I am an ordinary Russian girl, I am 29 years old. I live in Moscow with my best friend. I love fantasy very much, which is a little reflected in my work. I work as a content manager. I mastered Photoshop on my own, this is my hobby," she told Bored Panda about herself.
"I know that many people think about Russia. That there are gloomy, stern people who never smile. Now you know that Russians also love cats! Thanks to everyone who follows my work! It is very inspiring. I love you!" the creator of 'Cats are Everywhere' sent out a wholesome message to her fans.
#7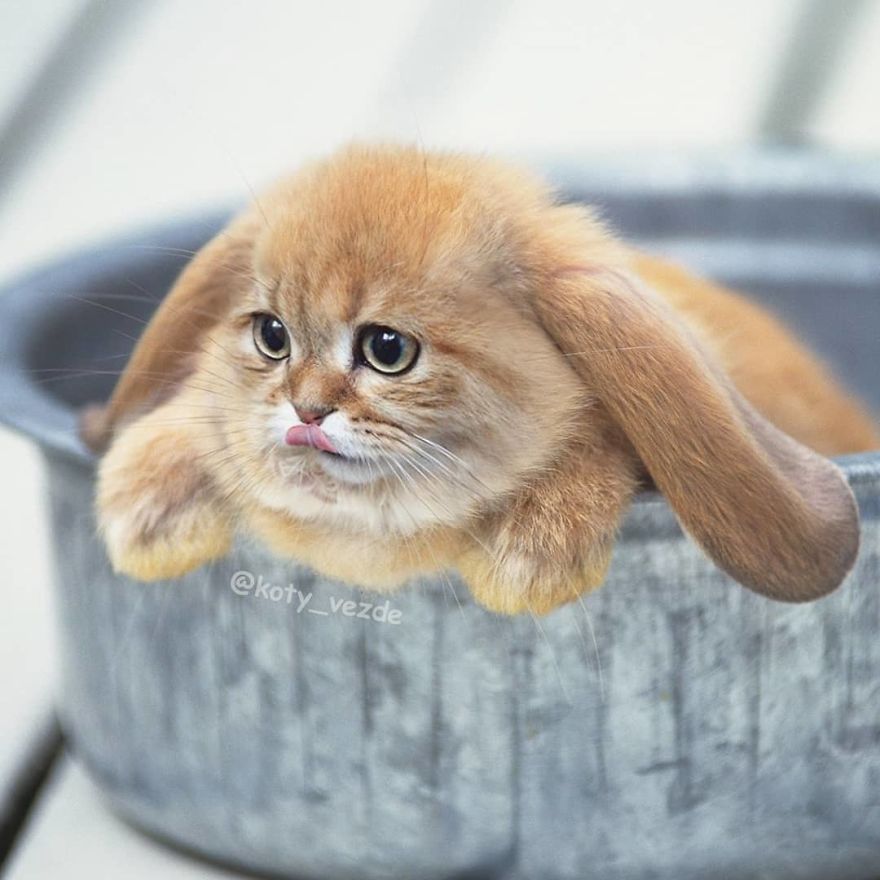 #8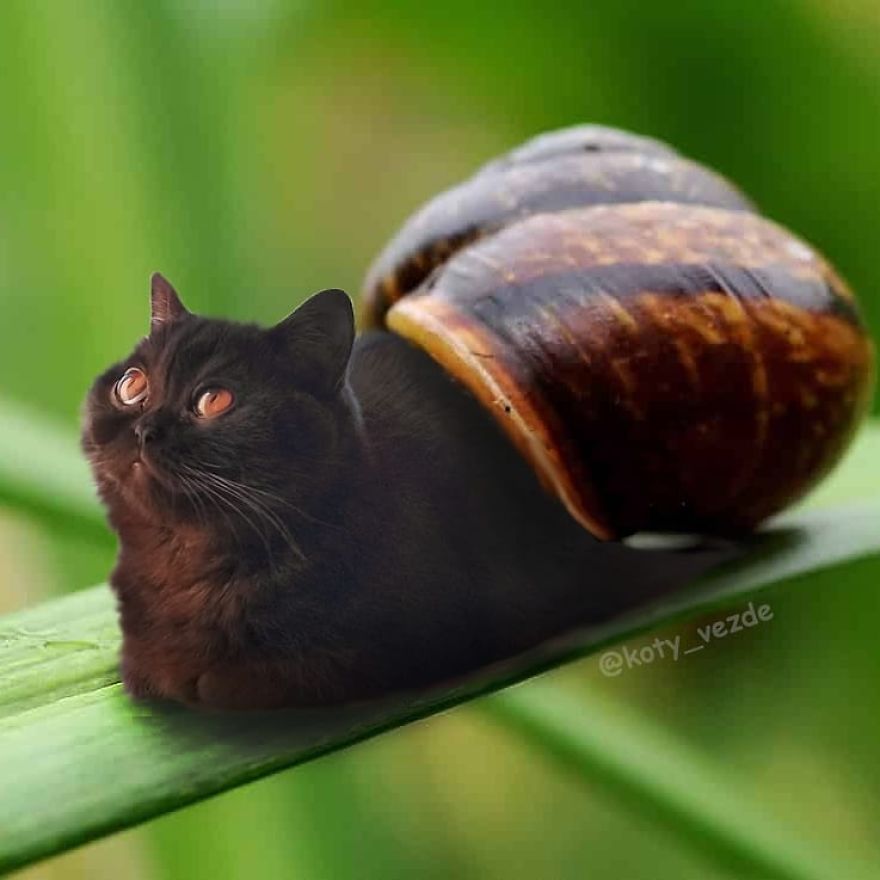 #9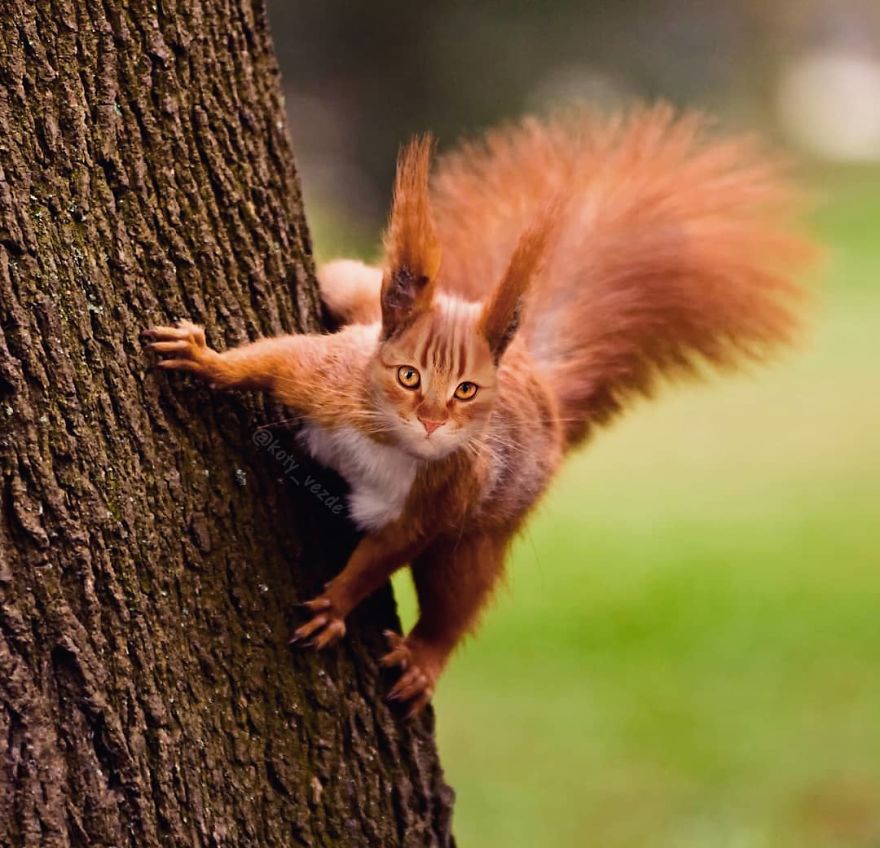 The 'Cats are Everywhere' Instagram account is still fledgling but going fairly strong, having captured the attention of over 2,000 devoted fans.
This might not seem like a lot to some of you, but it's not all about the follower count: it's the quality of the content that really matters. With over 187 posts on Instagram, we're sure that the page will keep bringing us amusing (excuse me, I mean ameowsing) pictures.
#10