Water—this was the theme of this year's HIPA photography contest. The awards were announced on June 7 and the Grand Prize of 120k dollars went to Jasmine Carey from Australia for her stunning and ethereal photo of a mother Humpback whale sleeping beside her 2-week-old baby. Carey took the photo while underwater in the Kingdom of Tonga, in the South Pacific.
"When the clouds started to roll in, it really softened the light and the mood in the water. It almost felt like what could be an out of body experience, floating on the surface looking down, observing the mum and calf being so comfortable, raw, and true towards each other. They obviously were aware of us but did not let that inhibit their bond. Watching it unfold, I knew it was magic and I just hoped that I would be able to do it justice. It definitely hard al the makings of a beautiful image,"
"Being close to whales is the ultimate wildlife experience. To have an animal the size of a bus acknowledge your existence and be curious of you and genuinely interested is like nothing else. All your emotions what to erupt all at once and yet you feel cleansed of all life's 'problems,' all the heaviness on our soul just melts away. They really put things into perspective and give you so much joy." Scroll down for the rest of our interview with Carey, have a look at her amazing photo, as well as the other best photos from this year's HIPA photography contest. Remember to upvote your faves and let us know in the comments which pics were your favorites and why.
#1 Water: Grand Prize, Jasmine Carey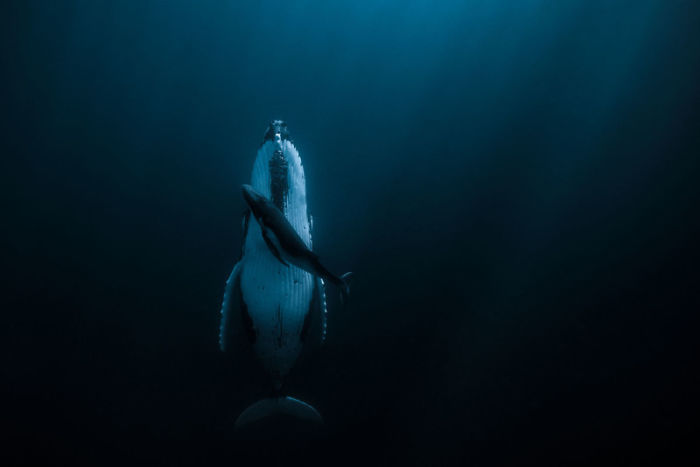 #2 General (Color): 1st Winner, Fahad Al Enezi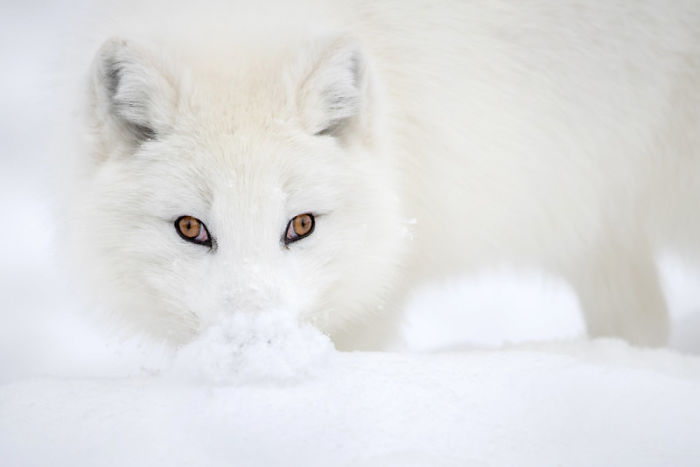 #3 General (Black And White): 3rd Winner, Sujan Sarkar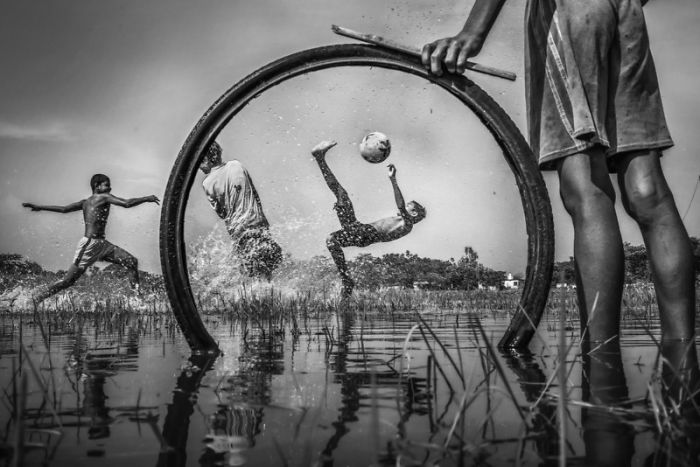 Carey told Bored Panda that she was in complete shock when she found out that she won the Grand Prize. "I'm so honored to be acknowledged, to be the first female and first Australian to be awarded the Grand Prize. I am overwhelmed and grateful for everyone's positive response, their congratulations and messages. I have really tried to thank each person individually," she shared how happy she is.
"I absolutely love capturing images. I never thought it possible for me to do what I am doing now. I use my images to share the wonder that I see. I do believe that a photo speaks all languages. It can evoke such great emotion, strength, connection and unity," Carey revealed her thoughts about photography.
#4 Water: 1st Winner, François Bogaerts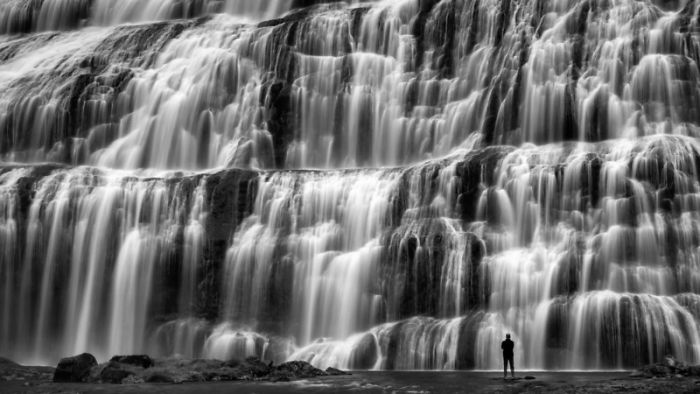 #5 Mobile Photography: 2nd Winner, Budi Gunawan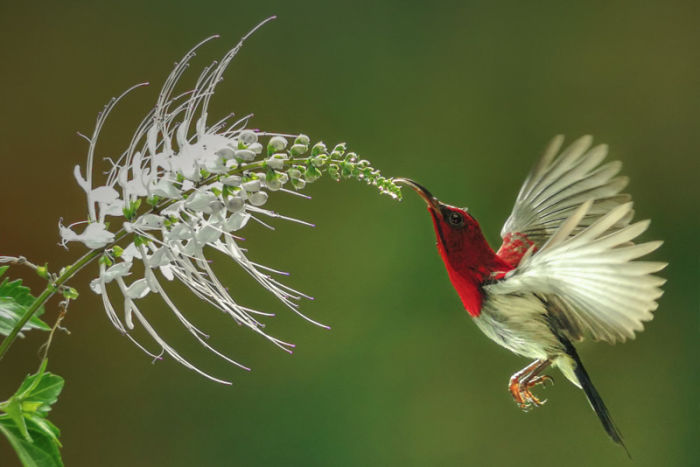 #6 General (Color): 3rd Winner, Rashed Al Sumaiti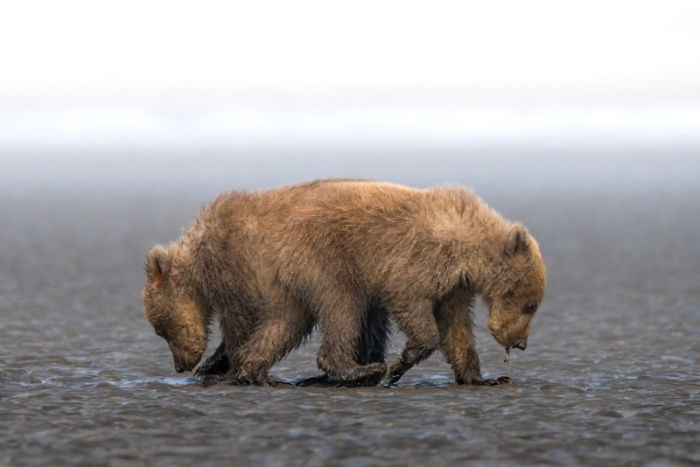 "In today's world, there can at times be a disconnect where there is too much language and talk with not much action. Photography can be that visual vehicle to showcase the stories of required action, results, solutions, and support. I hope that when viewing the images they feel like that they are with me and then understand why it's so amazing, why the animals mean something, that they too live a life that we get to peek into for such a brief moment. I hope that my images brings the characters and magic of the ocean into their hearts."
Carey added that the commitment that Dubai has to the arts through HIPA is "amazing" and she commended their mission to spread the culture of photography across the world.
HIPA, or the Hamdan bin Mohammed bin Rashid Al Maktoum International Photography Award, is in its 9th year and is one of the most lucrative photography contests in the entire world. This year, 450k dollars were given to the best photographers who entered the competition. HIPA is put on every year by the crown prince of Dubai.
#7 Mobile Photography: 5th Winner, Navin Kumar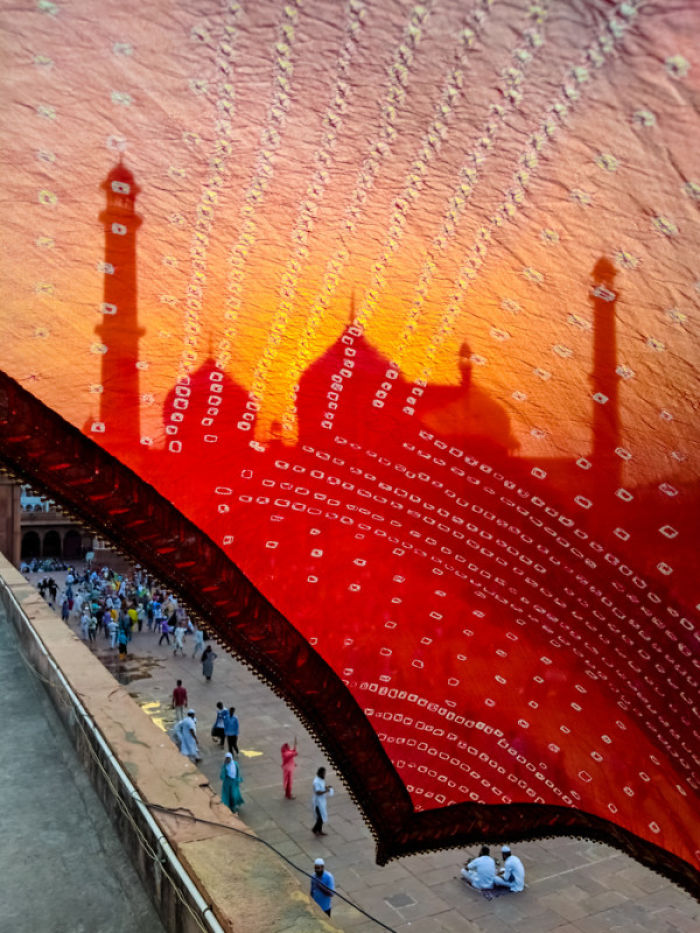 #8 Water: 3rd Winner, Buchari Muslim Diken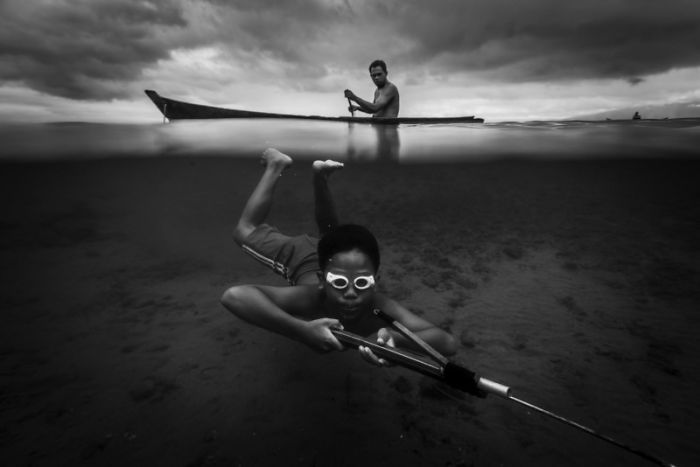 #9 Water: 5th Winner, Yousef Shakar Al Zaabi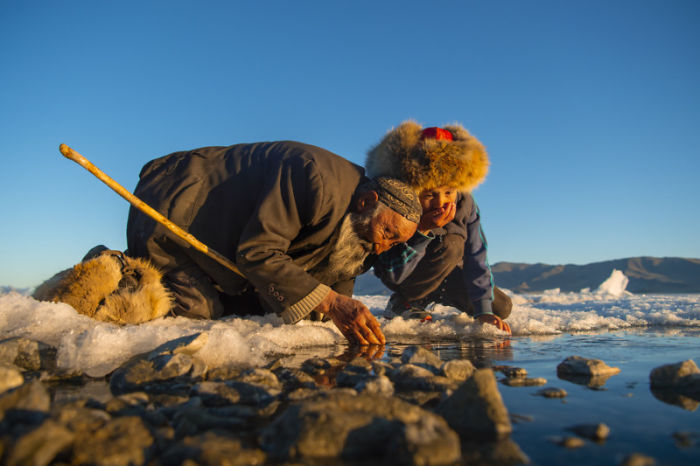 "Little Zai (the baby calf) is no more than 2 weeks old. His folds still noticeable, his complexion still smooth and velvety. His dorsal, pectorals and fins not yet grown in and his belly the purest of white. Zai's mother is stunning, the darkest of velvety grey tones with also a pure white underside. Angelically she rested. With open arms, she was perfectly vertical, her underside exposed," Carey told The Guardian.
"She looked so vulnerable, yet she was relaxed. So poised. So nourished, cushioned, and strengthened by the water that embraced her and will forever embrace, support, and enrich them. Careful not to waken his mother, Little Zai snuggled her—rubbing ever so gently along her nose and belly, familiarizing himself with each of her dimples and each of her bumps. Every so often he would blow her a small delicate trickle of bubble kisses and follow their sparkly trail up for a breath. Every so often he would look over to us curiously, but he knew, as we knew, it was 'mother and me' time."
#10 Mobile Photography: 1st Winner, Apratim Pal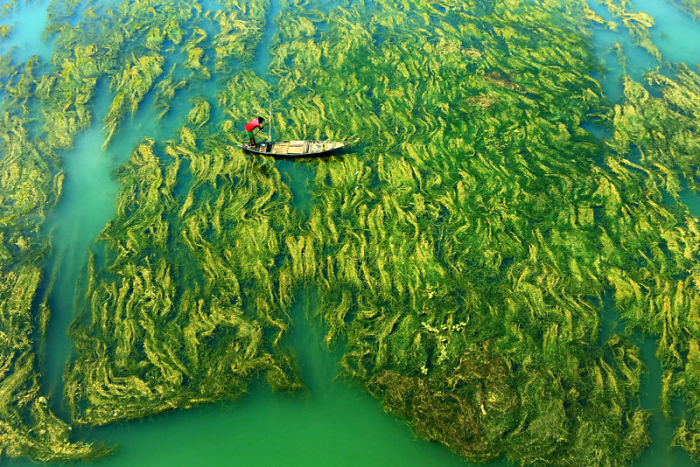 #11 Mobile Photography: 4th Winner, Fahad Faraj Abdualhameid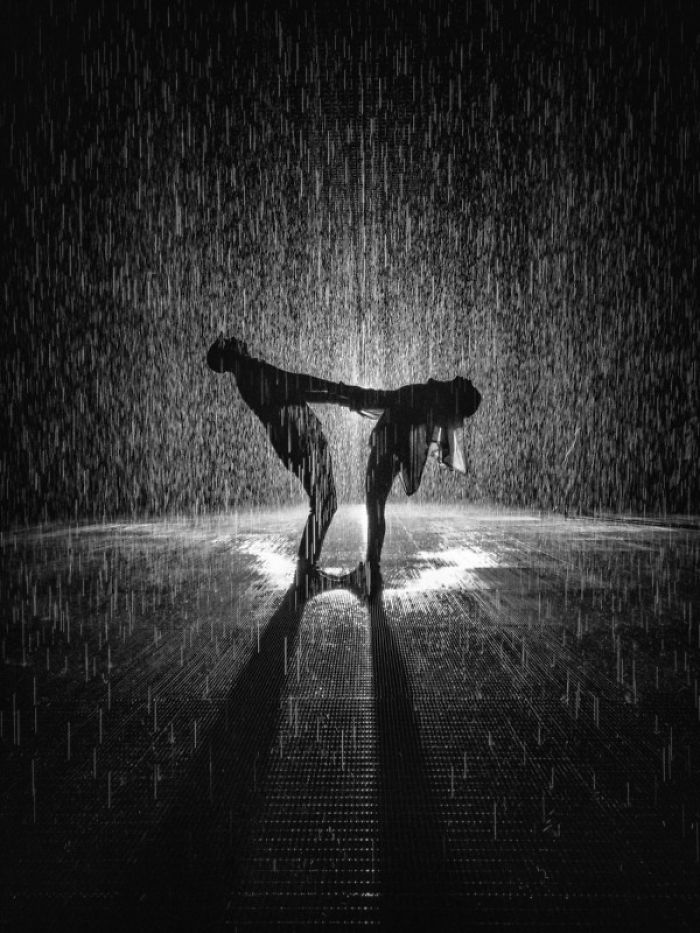 While Carey took home the Grand Prize, Belgian photographer François Bogaerts won the 'Water' Awards' first place. Shantha Kumar Shivam Laila from India took second place and Buchari Muslim Diken from Indonesia took third place.
Meanwhile, photographers Fahad Al Enezi from Kuwait, Yose Mirza from Indonesia, and Emirati photographer Rashed Al Sumaiti took first, second, and third places in the 'General–Color' category.
HIPA explained that this year's theme was water because it might be the oldest companion of humankind: our bodies are made up of water and it's a necessity in our daily lives.
"From nature to nurture to science and discovery; water is central to our universe," the contest described the importance of water. "Photography not only photographs the present, but in time creates a rich archive of the past and even inspires the imagination for the future. Water as a theme provides an endless and provocative subject that captures the photographer's imagination and inspires an opportunity for photographic brilliance and storytelling."
#12 General (Black And White): 1st Winner, Talal Al Rabah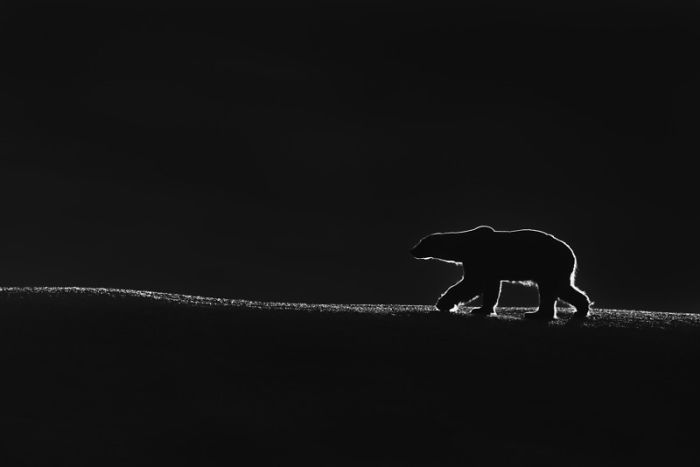 #13 General (Black And White): 2nd Winner, Anna Niemiec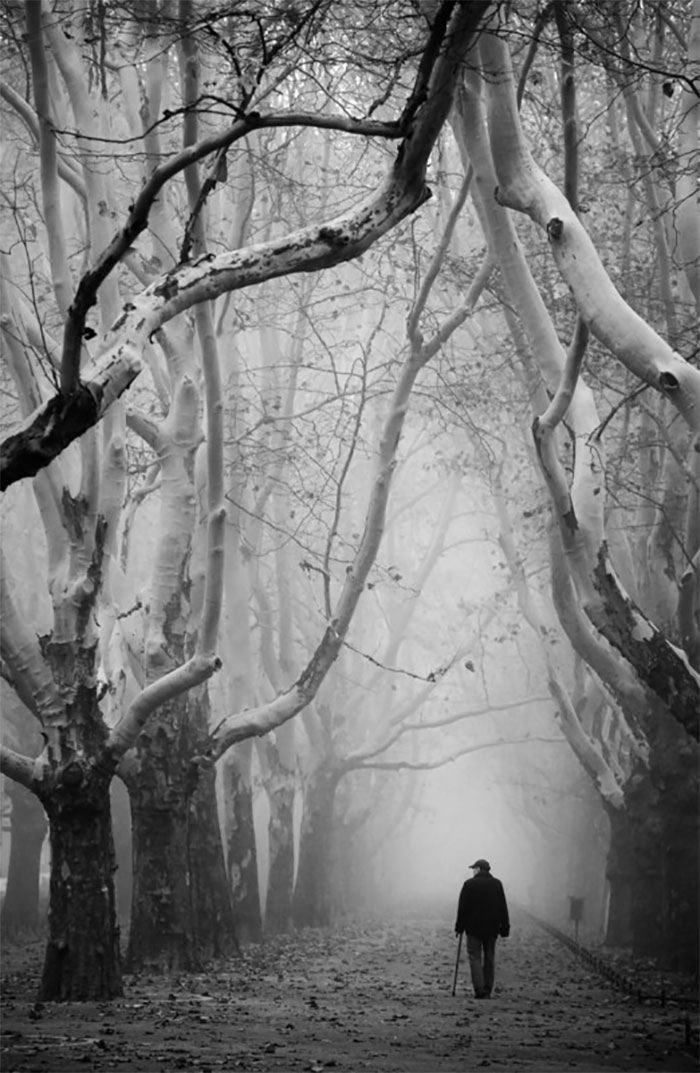 #14 Water: 2nd Winner, Shanth Kumar Samba Shivam Laila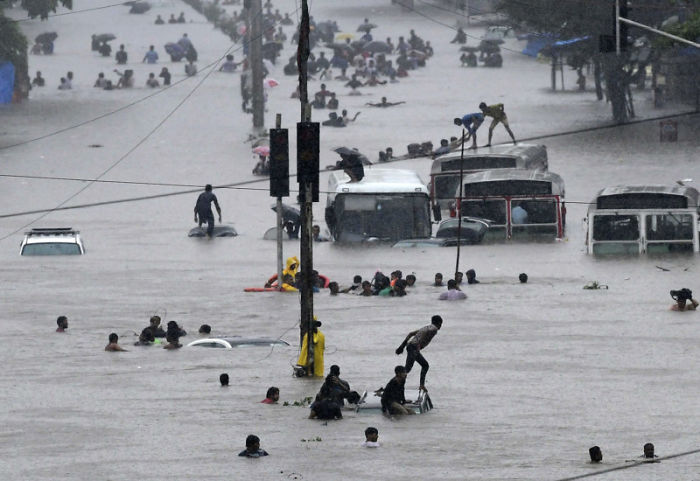 #15 General (Color): 2nd Winner, Yose Mirza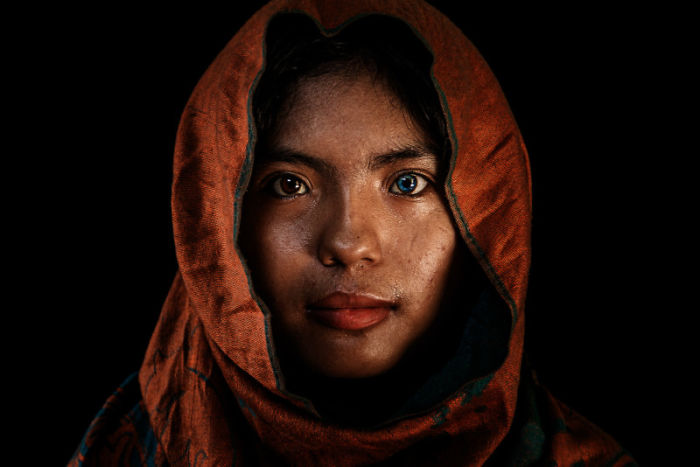 #16 Water: 4th Winner, Sourav Das