As a photographer based in Alaska, Tim Newton has gotten the chance to photograph some incredibly rare animals. Usually, Tim has to go looking for the animals. But in September 2017, the animals came to him!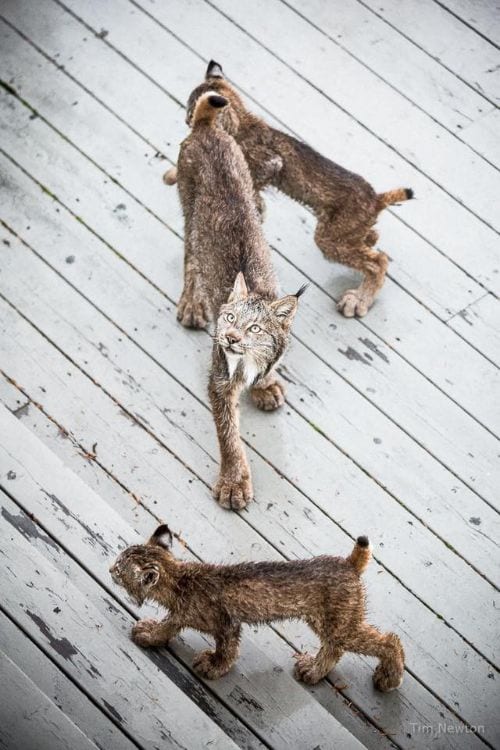 When Tim woke up one morning, he heard strange noises on his back porch.
Tim went to investigate, and he was shocked to see three lynx kits playing on his porch. He quickly went to grab his camera, but the kittens ran off. Disappointed, Tim headed back inside, thinking he wouldn't see the lynxes again.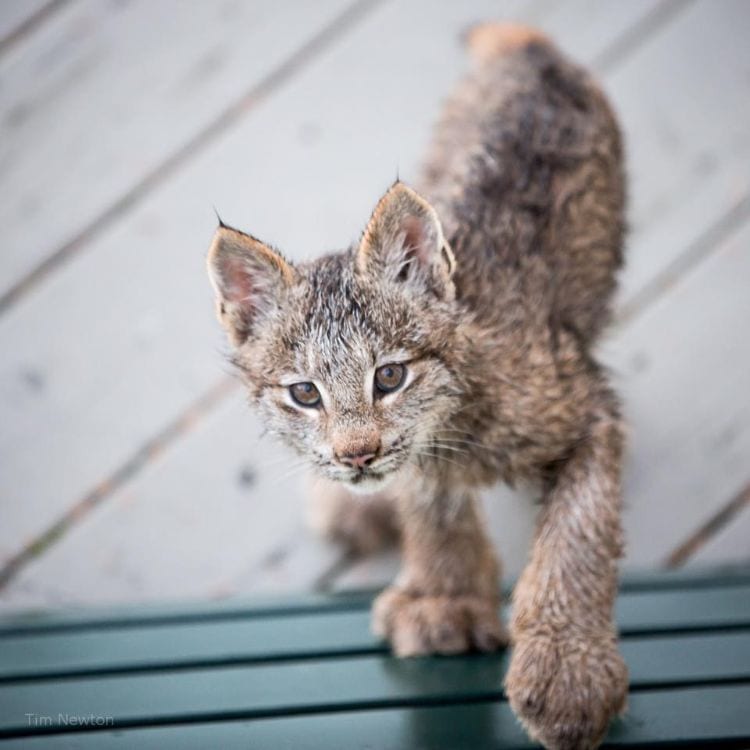 To Tim's shock, the three kits came back just a few minutes later. And they brought the rest of their family along.
It was then I saw the mother lynx, calling to her kits," Tim wrote on his website, Rugged Alaska. "They each proceeded to line up right there on the deck beside her. SEVEN KITTENS! My camera started to click, and they all looked up to see what that strange looking noise was! From there, they proceeded to play and frolic on the deck, and then in yard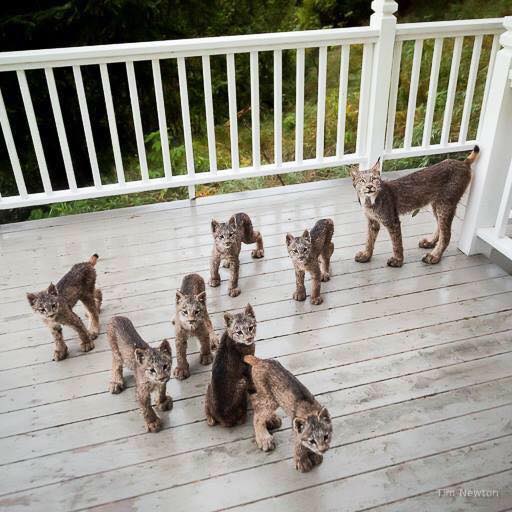 Tim watched in amazement as the kittens played on his deck furniture, ran around in the grass, and generally had a great time. He took as many pictures as he could, knowing these images would be priceless. Lynxes are usually shy creatures, and it's often difficult to photograph one lynx, let alone seven.
After a little while, the lynx mother called for her kits, and they all ran off.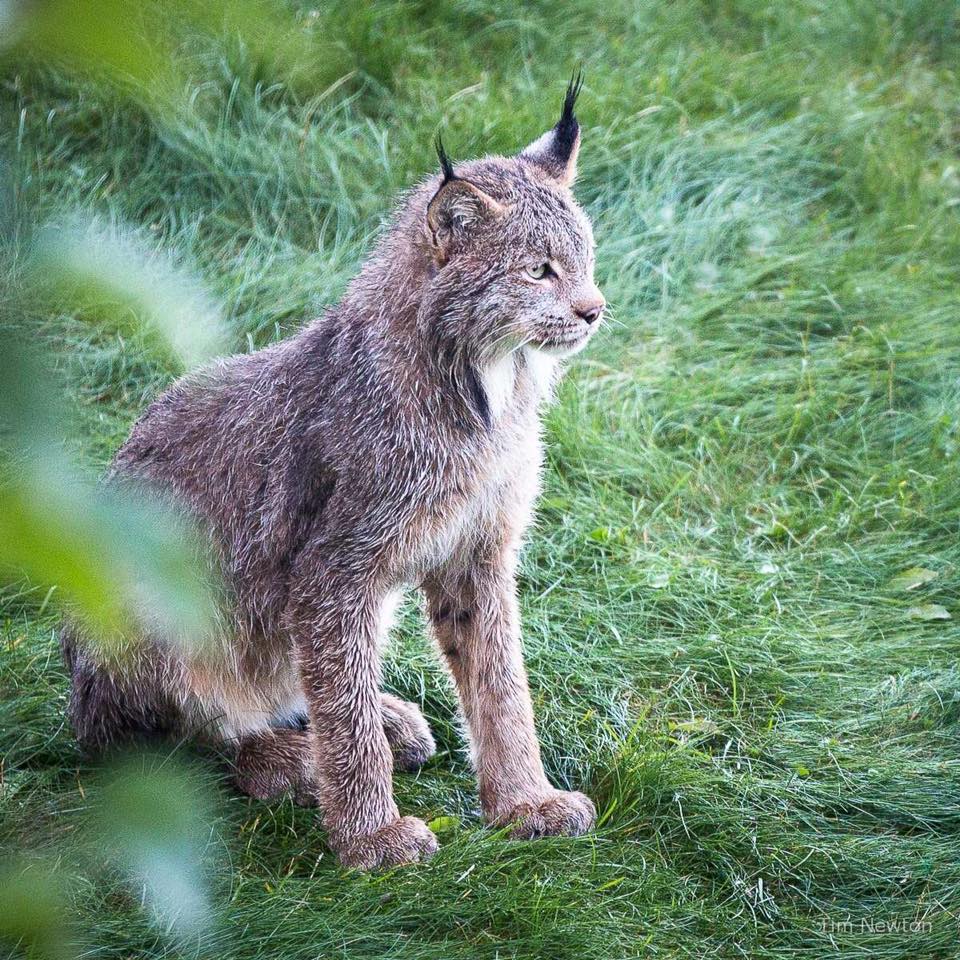 Tim didn't think the lynxes would come back, and so he was very surprised when he woke up about a month later and found the family on his deck again. It seemed like the lynxes enjoyed getting photographed.
Tim's wife was also able to get video of the lynxes on this visit. It's amazing to see how happy and carefree they are!

The lynx family appeared a few more times after this: once in November, once in December, and once in January 2018. Tim always made sure to take photos and videos of these encounters.
Always playing – wrestling – and running – amazing Lynx Kittens! Post 9 in the series: Lynx Kitten Visit Jan 31, 2018.

Gepostet von Tim Newton Photography am Dienstag, 6. Februar 2018
The lynx family hasn't been back to visit Tim since January 2018, but Tim is hoping the mama lynx will come with a new litter this winter.
Tim's backyard hasn't been empty since the lynx family left, though. In spring 2018, a family of moose came and visited him. He was also visited by a black bear and her two little cubs. Clearly, Tim's backyard has gotten a reputation in the animal kingdom as a great place to hang out!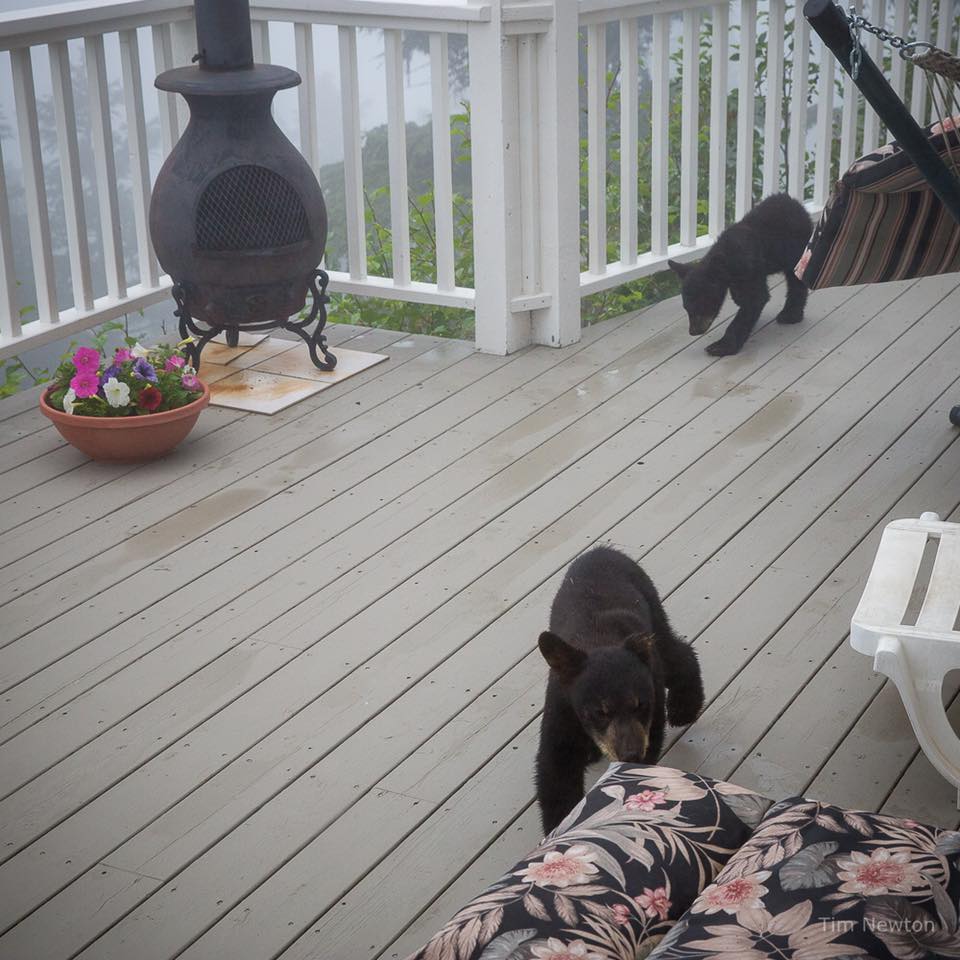 Tim is an incredible photographer who was lucky enough to capture an amazing scene in his own backyard. If you'd like to see more of Tim's photographs of the wildlife and scenery in Alaska, check out his Facebook page.
Please SHARE this with your friends and family.