Finding furniture that works for the space you have and the functionality you need isn't always easy.
Sometimes the cookie cutter options you find in stores just isn't what you have in mind.
That's what Vikkie Williams from the blog, Little VWS, was dealing with when she wanted a new craft desk for her home that had all the storage and counter space she would need.
Instead of breaking the bank trying to find one that would suit her needs, Vikkie's husband decided to build one!
The result is better than a craft desk you could buy in stores and only cost $112.
All of it was built out of bookshelves from IKEA and the whole process is relatively easy.
The first thing he did was assemble the three shelves and set them up in the general area where they wanted the desk to sit.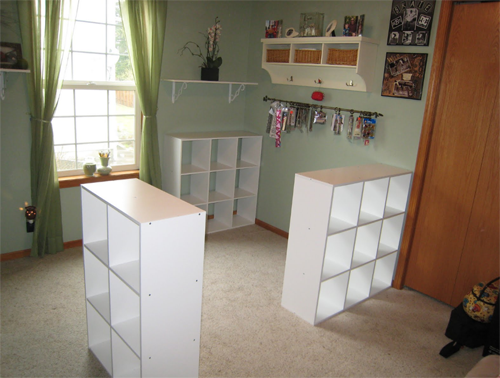 After that, he started to connect the shelving units together using long wooden boards.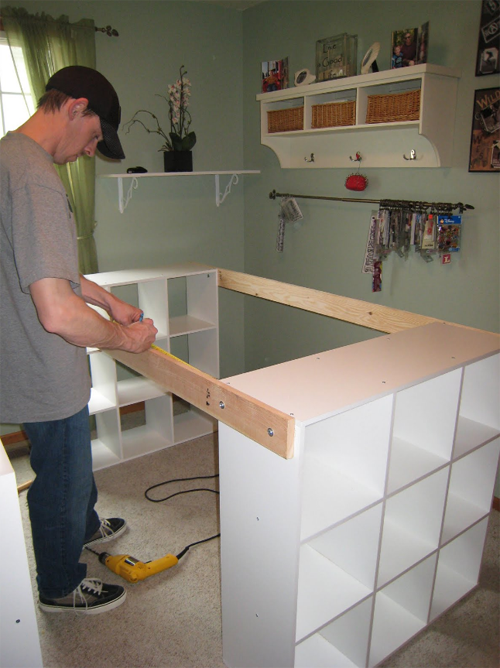 He first attached the larger of the two bookshelves together and then added the crossbeams.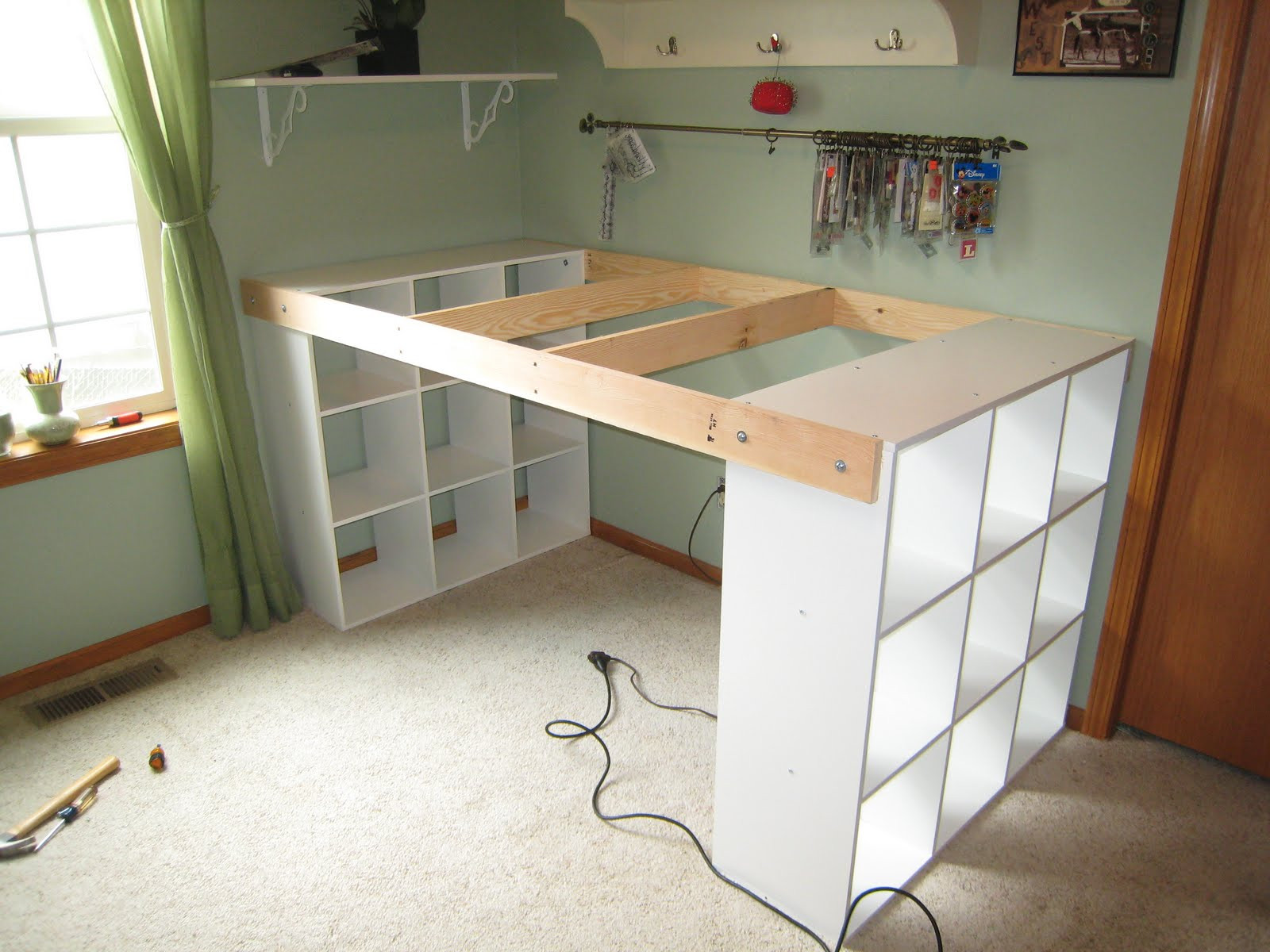 When that was done, the third, smallest unit was added to one side, making an L-shape.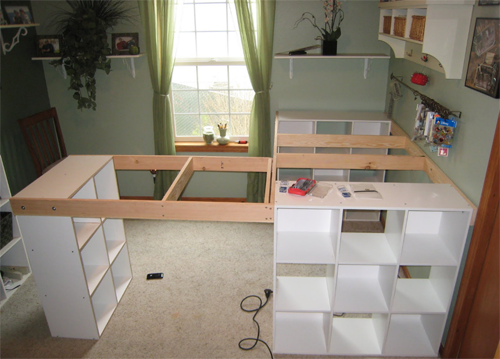 Once that was finished and wooden frames were added to connect all the units, it was time to make the desktop.
Vikkie wrote that her husband used plywood for the whole thing and attached it by using liquid nails.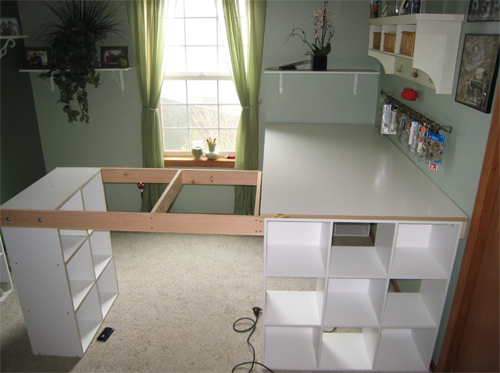 When the top was cut and put on, the last thing to add was trim around the sides to give it a clean look.
He even added wooden molding to really complete the style and create the true look of a desk.
Finally, he finished it all up with some paint and they added all the storage bins, supplies, and decor to the cubbies!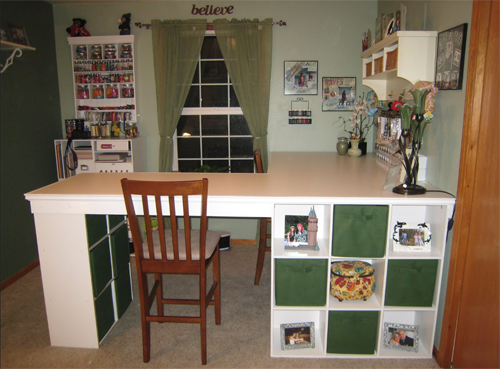 Now, Vikkie has so much room to do all her crafting and store all of her supplies!
"This desk has everything I could ever want in a craft desk," Vikkie wrote on her blog post about the project. "It is tall but it's great for projects that are easier to do standing and the top has so much work space with lots of room."