Op slechts 13-jarige leeftijd bewijst Luke Thill ons dat je met voldoende vindingrijkheid en vastberadenheid geweldige dingen kunt bereiken.
Deze jonge ontluikende architect bouwde zijn eigen huis in de tuin van zijn ouders, een project die hem een jaar en 1.500 dollar kostte.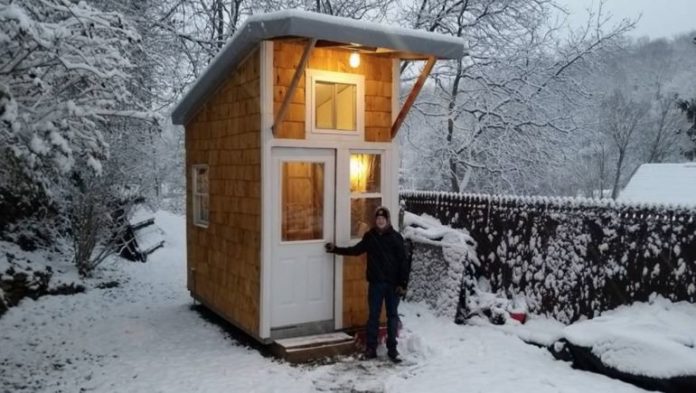 De tiener vertelt op zijn YouTube-kanaal over hoe hij zich verveelde tijdens de vakantie en zo op het idee kwam om dit huisje te bouwen.
Hij verdiende het geld die hij nodig had voor de bouw door gras te maaien bij vrienden en kennissen.
Luke werkte ook samen met een elektricien die een vriend van het gezin is om dit onderdeel af te werken. In ruil hiervoor maakte hij de garage van de man schoon. Driekwart van de gebruikte materialen werden gerecycleerd, meestal uit het huis van zijn oma.
De jongeman werd natuurlijk bijgestaan door zijn ouders, en zijn vader is dan ook heel trots op zijn zoon, zeker omdat hij alles zelf gefinancierd heeft.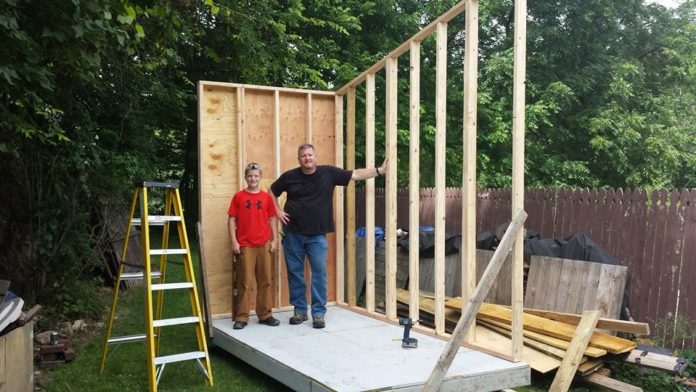 Het huis is ongeveer 8 vierkante meter groot, en er is (voorlopig) geen badkamer of toilet. Maar er is wel een magnetron, tv, een kleine zolder met een bed en zelfs een BBQ!
Luke heeft nu de gewoonte om zijn huiswerk in zijn eigen huisje te doen, en van tijd tot tijd slaapt hij er ook.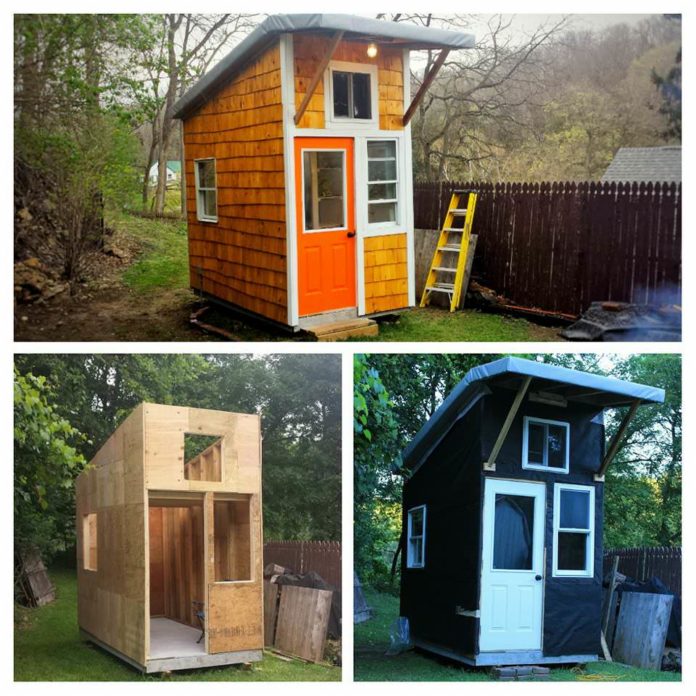 Hij is echter nog niet van plan om te stoppen, en wil zijn huis uitbreiden of een tweede huis bouwen. Zijn projecten worden nu nauw gevolgd en hij deelt zijn ervaringen op zijn YouTube-kanaal. Hij wil zo andere kinderen motiveren om gelijkaardige projecten te ondernemen.
Aarzel niet om de video te delen als je ook denkt dat het resultaat geweldig is!